11:38 AM EDT, Thu June 01, 2023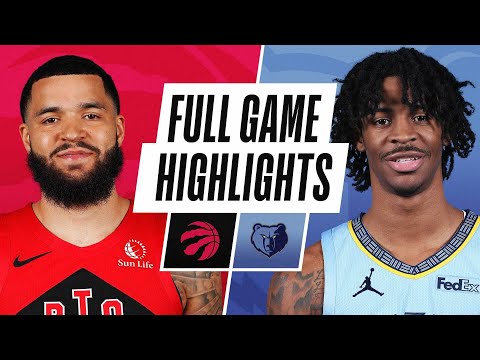 RAPTORS at GRIZZLIES | FULL GAME HIGHLIGHTS | February 8, 2021 The Toronto Raptors defeated the Memphis Grizzlies, 128-113. Pascal Siakam (32 PTS, 5 REB, 6 AST) and Fred VanVleet (32 PTS, 3 REB, 9 AST) combined for 64 PTS for the Raptors in the victory,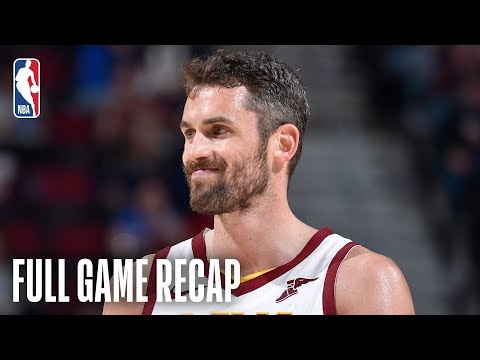 Behind a season-high 32 points (10 in the 4th quarter) and 12 rebounds from Kevin Love, the Cavaliers defeated the Grizzlies tonight in Cleveland by a final score of 112-107. Collin Sexton added 20 points (8-16 FG), 6 rebounds and 5 assists in the victory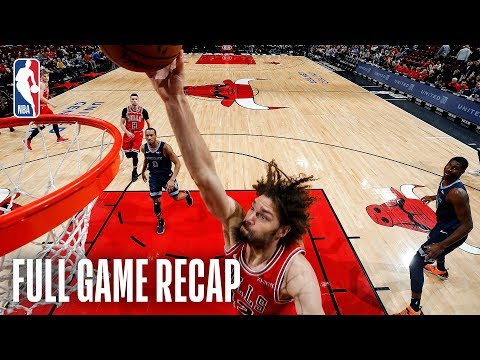 The Bulls defeated the Grizzlies tonight in Chicago by a final score of 122-110 behind a career-high 37 points (16-20 FG) and 10 rebounds from Otto Porter, Jr. Robin Lopez added 25 points (10-15 FG), 5 rebounds and 2 blocks in the victory. Avery Bradley l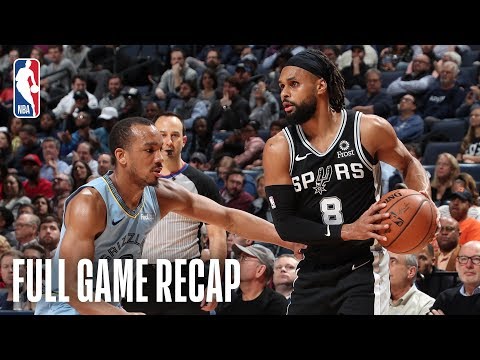 Behind a season-high 22 points (season-high 6-8 3pt FG) from Patty Mills, the Spurs defeated the Grizzlies tonight in Memphis by a final score of 108-107. LaMarcus Aldridge added 22 points (8-15 FG), 11 rebounds and 3 blocked shots in the victory. Avery B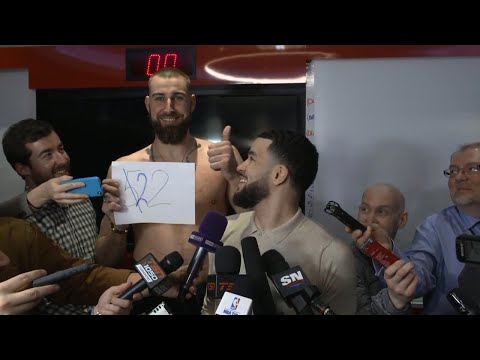 Watch as Jonas Valanciunas interrupts Fred VanVleet's scrum to give him props for a 22-point game, using a familiar sign he pulled out after DeMar DeRozan's big game.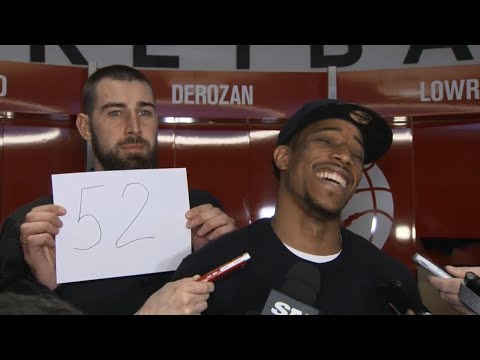 Following his 52-point performance against the Milwaukee Bucks DeMar DeRozan was hilariously interrupted by teammate Jonas Valanciunas in his post-game scrum.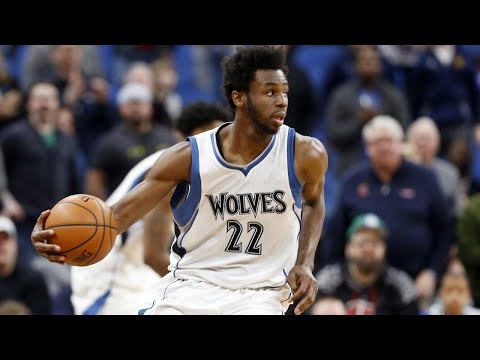 Tim Micallef and Faizal Khamisa discuss whether they would trade Jonas Valanciunas and OG Anunoby for Andrew Wiggins.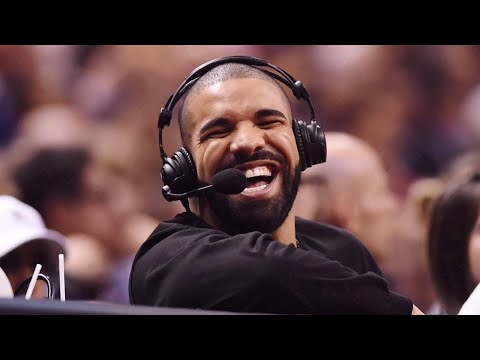 The Toronto Raptors share their best impressions and talk all things Drake, including which players have the rapper on speed dial, and why "Started from the Bottom" is overrated.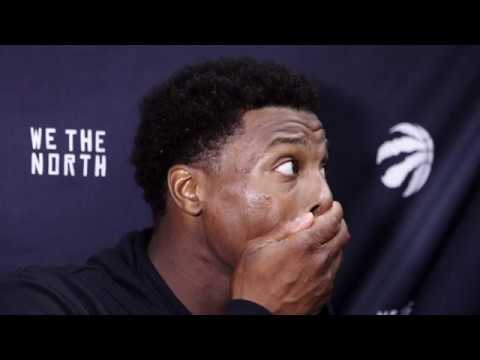 In the debut episode of the fifth season of Know Your Raptors we asked the Raptors questions about their teammates and, as you'll see, they didn't exactly hesitate to throw one another under the bus. ----------------------------------------------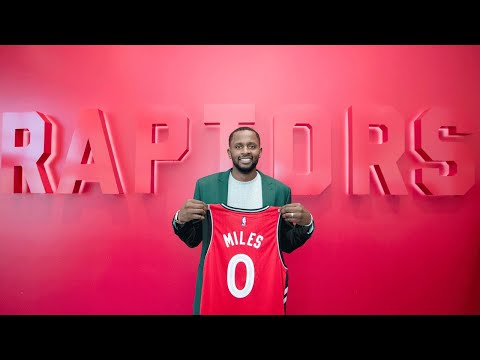 Eric Smith and Michael Grange discuss what C.J. Miles adds to the Toronto Raptors and the plan for Jonas Valanciunas.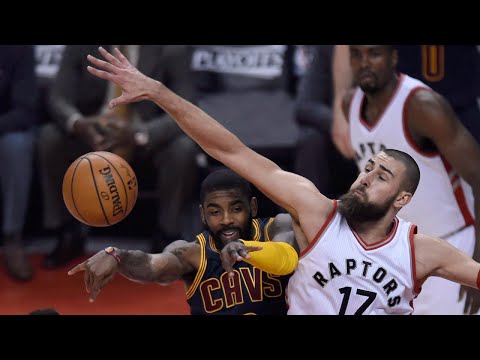 Toronto Raptors general manager Masai Ujiri talks about the value of Jonas Valanciunas.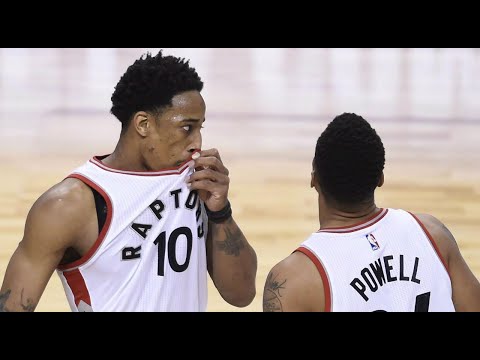 With Chris Paul joining the Rockets, and Jimmy Butler joining the Timberwolves, are the Raptors on the outside looking in? Tim and Sid discuss.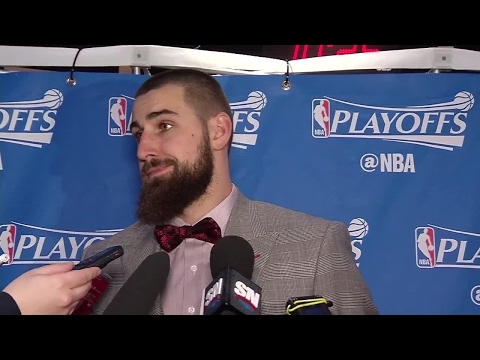 Toronto Raptors big man Jonas Valanciunas talks about his teams impressive performance in Game 5 and how personal stats do not matter as long as his team gets a win.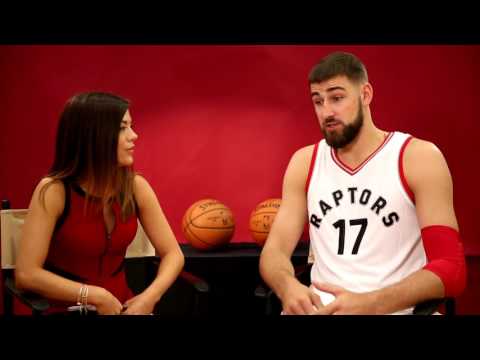 Jackie Redmond talks to Jonas Valanciunas about his favourite TV shows and gets to hear his Borat impression.