2:44 PM EDT, Fri June 02, 2023
Miami Heat
#

14
|
SG
/
PG
/
SF
Tyler Herro Videos
Birthplace:

Milwaukee, Wisconsin

College:

Kentucky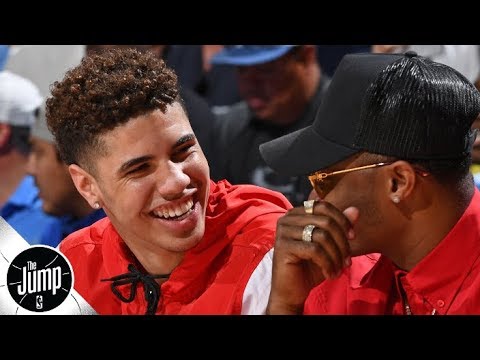 Jorge Sedano, Malika Andrews and Jonathan Givony discuss the 2019 NBA rookies who are most likely to get playoff minutes, with Tyler Herro (Miami Heat) and Grant Williams (Boston Celtics) mentioned. They then (1:57) discuss the college freshmen most likel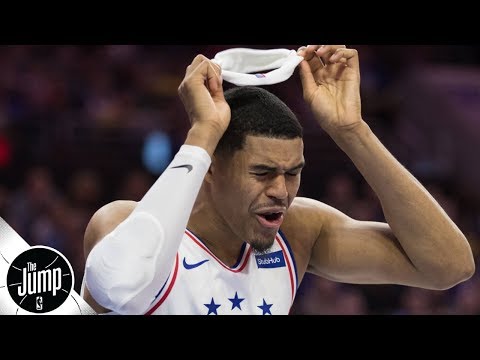 Rachel Nichols, Jorge Sedano and Dave McMenamin head to "Crunch Time," discussing Ben McLemore signing with the Houston Rockets, Tyler Herro possibly being the steal of the draft for the Miami Heat, and John Wall's future with the Washington Wizards. They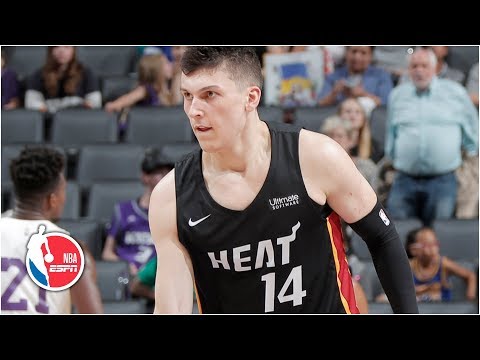 With the 13th pick in the 2019 NBA Draft the Miami Heat selected Kentucky Wildcats guard Tyler Herro. While the minutes have been few and far between for Zion Williamson and Ja Morant, RJ Barrett and Coby White have made their presence felt but it's been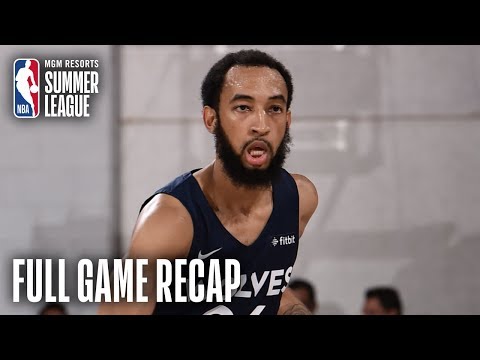 Naz Reid made two free throws with 2.3 seconds remaining as the Timberwolves comeback from a 20-point deficit to defeat the Heat by a final score of 90-87. Jordan McLaughlin led the Timberwolves with 17 points (7-12 FG) alongside 7 rebounds and 6 assists,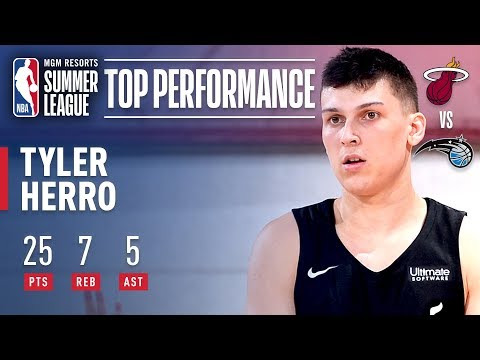 Tyler Herro scores 25 points on 7/15 shooting, pulled down 7 rebounds and dished out 5 assists as Miami defeats Orlando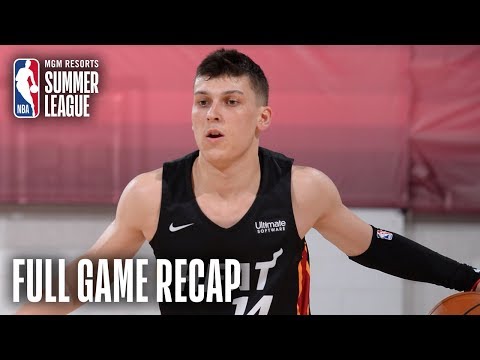 Behind 25 points (7-15 FG, 2-6 3pt FG), 7 rebounds and 5 assists from Tyler Herro, the Heat defeated the Magic, 96-92. Kendrick Nunn added 19 points (8-16 FG), 5 rebounds and 8 assists for the Heat in the victory. Amile Jefferson led the Magic with a team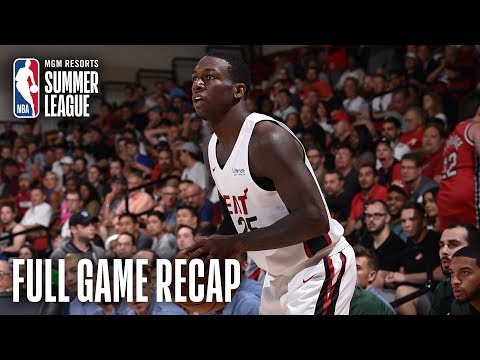 The Heat defeated the Jazz by a final score of 93-81. Kendrick Nunn led the Heat with a game-high 22 points (8-17 FG, 2-9 3pt FG), along with 8 assists, while Duncan Robinson added 20 points (8-13 FG, 2-7 3pt FG) and 10 rebounds in the victory. Willie Ree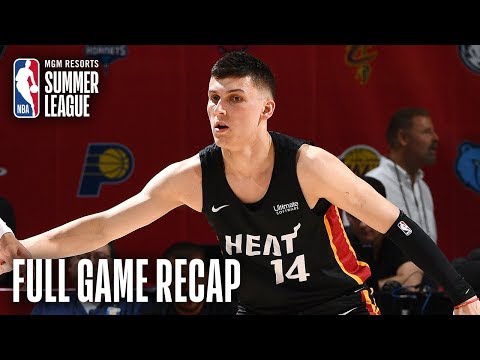 The Heat defeated China by a final score of 103-62. Tyler Herro led all scorers with 23 points (5-13 FG, 4-9 3pt FG), to go with 4 assists and 3 steals for the Heat, while Nick Mayo totaled 20 points (8-10 FG) and 3 assists in the victory. Zhelin Wang led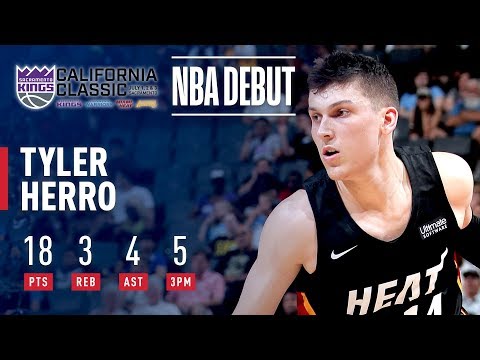 13th overall pick Tyler Herro puts up a game-high 18 points and adds 4 assists in the Heat Day 1 win in Sacramento.