6:24 PM EDT, Thu July 02, 2020
Michigan Wolverines Videos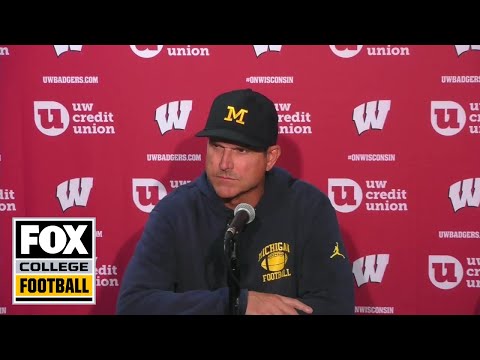 After being dominated 35-14 against Wisconsin, Michigan head coach Jim Harbaugh didn't hold back saying his team was out-done in every facet of the game. #FOXSports #CFB #JimHarbaugh #Michigan #Wisconsin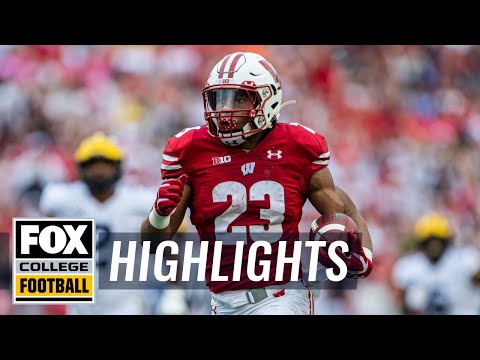 No. 13 Wisconsin dominates No. 11 Michigan behind a career day from Jonathan Taylor. The Badger back became the first player to rush for more than 200 yards against a Jim Harbaugh defense. Wisconsin wins 35-14. #FOXSports #CFB #JonathanTaylor #Wisconsin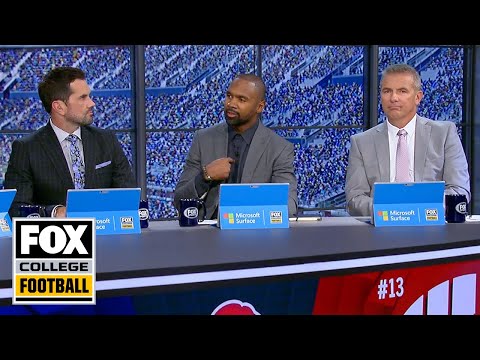 No. 13 Wisconsin dominated No. 11 Michigan on Saturday, beating the Wolverines 35-14. Charles Woodson and the rest of the Big noon kickoff recap Michigan's disappointing loss. #FOXSports #CFB #CharlesWoodson #Wisconsin #Michigan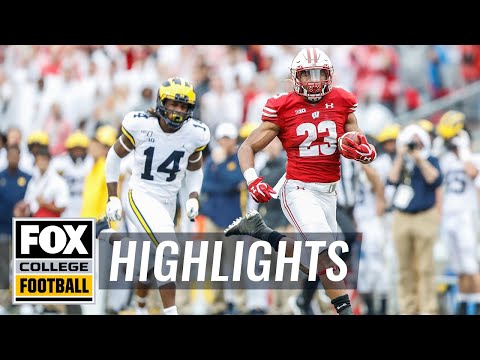 Despite having to exit the game as he battled cramps, Wisconsin running back Jonathan Taylor set a school record for rushing yards vs. Michigan with 203 on his way to an epic day against the Wolverines. After the game, he weighed in on his historic perfor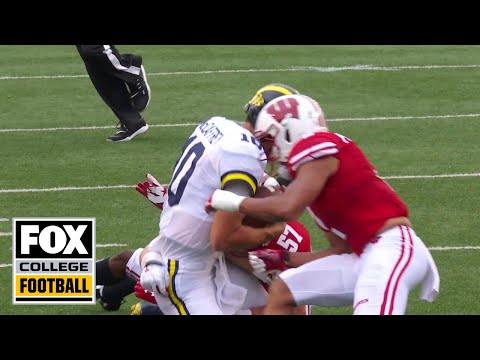 The Wisconsin Badgers were called for two targeting penalties in the third quarter of their blowout against Michigan. After the second, Mike Pereira weighed in, saying that play is exactly the type of occurrence the NCAA is trying to get out of the game.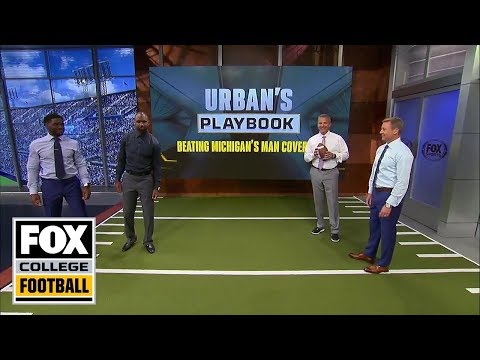 Former Ohio State head coach, Urban Meyer, breaks down how Michigan can beat man coverage. The Wolverines are set to face a stout Wisconsin Badger defense. #FOXSports #CFB #Michigan #Wisconsin #UrbanMeyer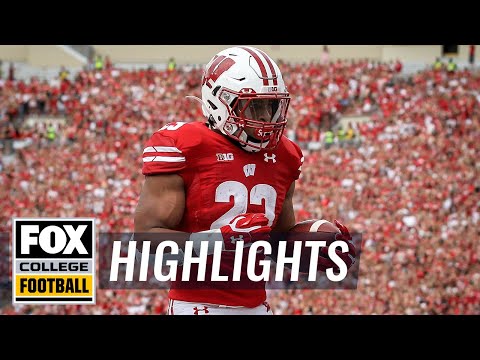 He gone! Badgers running back Jonathan Taylor went over 100 yards rushing early against the Michigan Wolverines, thanks in large part to a big-time 72-yard touchdown run to give Wisconsin a 14-0 lead vs. Jim Harbaugh's squad. Later, Taylor was taken off t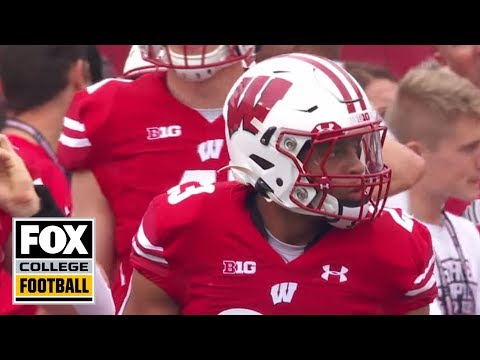 Catch the Michigan Wolverines and the Wisconsin Badgers warm up before this Big 10 face-off. #FOXSports #CFB #Wisconsin #Michigan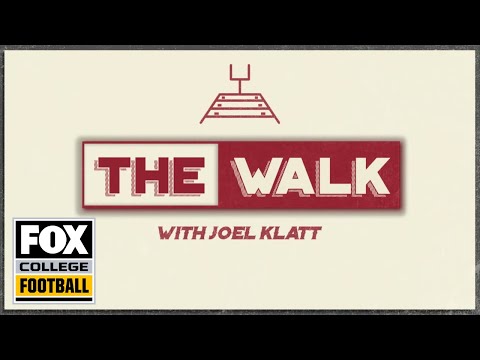 Joel Klatt takes you on the field at Camp Randall Stadium ahead of Saturday's matchup between the Michigan Wolverines and Wisconsin Badgers, a game with potential College Football Playoff implications. #FOXSports #CFB #JoelKlatt #Michigan #Wisconsin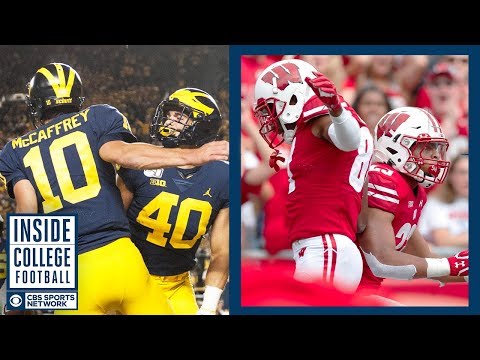 Our 'Inside College Football' analysts preview #11 Michigan at #13 Wisconsin during Week 4 of the 2019 college football season.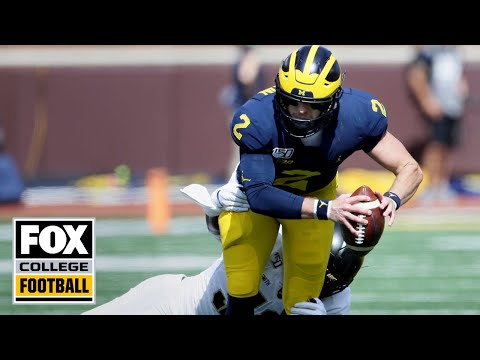 Urban Meyer talked about how former rival Michigan must change its offense to be competitive in the Big Ten. He and Reggie Bush both outlined how the Wolverines can simplify things. #FOXSports #CFB #Michigan #UrbanMeyer #ReggieBush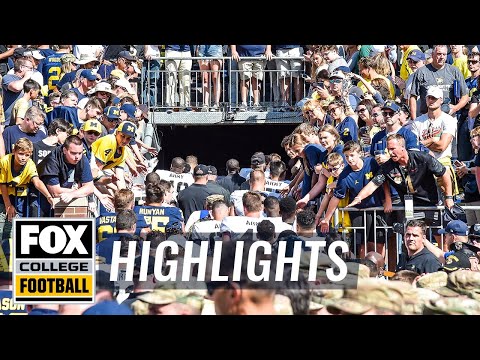 Jim Harbaugh's Michigan squad needed every last second to hold off Army at the Big House, as the defense came up big on a 3rd down pass attempt by the Black Knights to seal a double overtime win and start the season 2-0, despite a big scare for the Wolver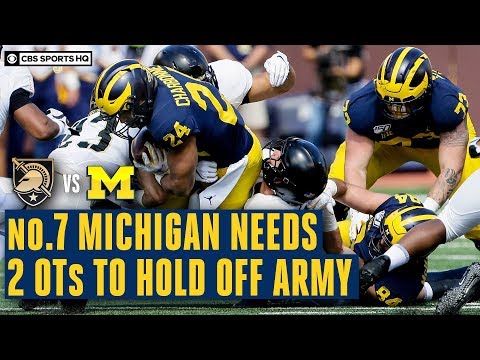 For the second time in as many seasons, Army West Point nearly pulled off the impossible. Last season, the Black Knights forced then-No. 5 Oklahoma to overtime before losing 28-21. This time around, Jeff Monken's surging Army squad came up just short agai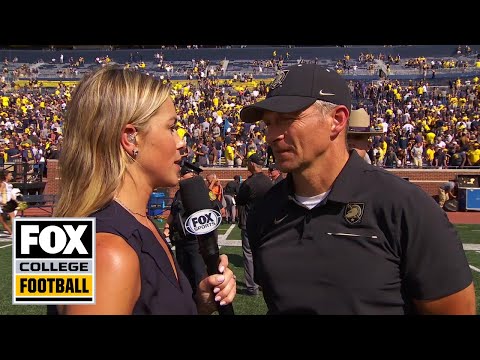 Army head coach Jeff Monken talked to FOX Sports' Jenny Taft after his team nearly pulled off the upset against No. 7 Michigan in Ann Arbor. The Wolverines won 24-21 in double overtime. #FOXSports #CFB #Michigan #Army #JeffMonken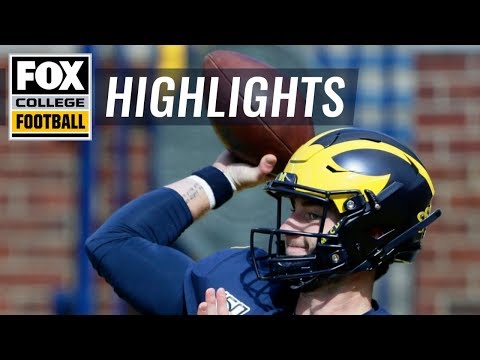 A costly early fumble by Michigan QB Shea Patterson led to a Sandon McCoy TD for Army, and a 7-0 lead. #FOXSports #CFB #Army #Michigan #SandonMcCoy #SheaPatterson