2:29 PM EST, Tue November 21, 2017
Philadelphia Eagles
#

17
|
WR
Alshon Jeffery Videos
Salary:

1,000,000

Birthplace:

St. Matthews, South Carolina

College:

South Carolina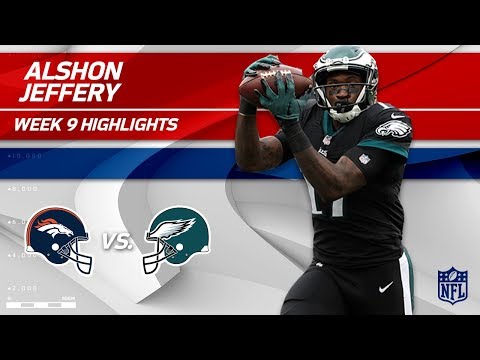 The Denver Broncos take on the Philadelphia Eagles in Week 9 of the 2017 NFL Season. Watch full games with NFL Game Pass: https://www.nfl.com/gamepass?campaign=sp-nf-gd-ot-yt-3000342 Sign up for Fantasy Football! http://www.nfl.com/fantasyfootball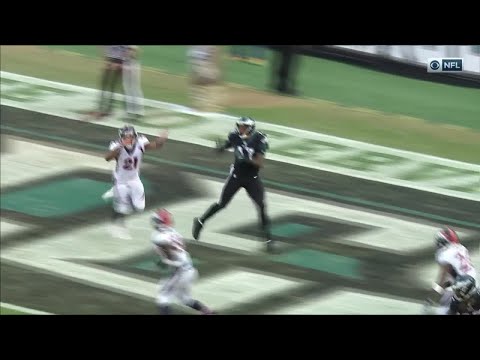 The Denver Broncos take on the Philadelphia Eagles in Week 9 of the 2017 NFL Season. Watch full games with NFL Game Pass: https://www.nfl.com/gamepass?campaign=sp-nf-gd-ot-yt-3000342 Sign up for Fantasy Football! http://www.nfl.com/fantasyfootball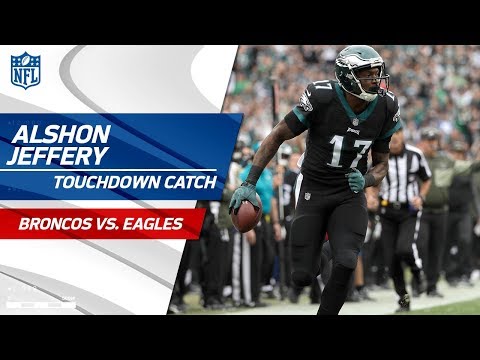 Philadelphia Eagles quarterback Carson Wentz fakes the handoff and tosses a touchdown to Alshon Jeffery in Week 9 of the 2017 NFL Season. Watch full games with NFL Game Pass: https://www.nfl.com/gamepass?campaign=sp-nf-gd-ot-yt-3000342 Sign up for Fanta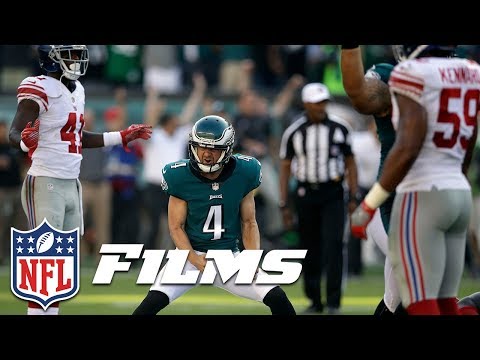 The defining moment in Week 3 was Philadelphia Eagles quarterback Carson Wentz finding wide receiver Alshon Jeffery to set up a game-winning 61-yard field goal.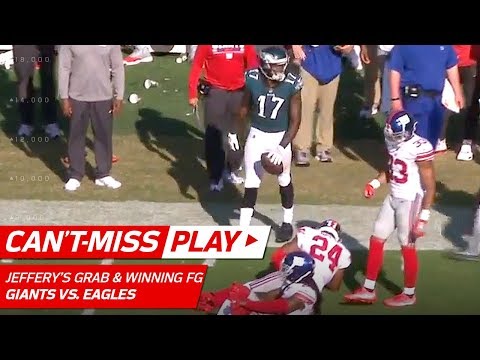 Philadelphia Eagles wide reciever Alshon Jeffery makes a clutch catch with one second remaining on the clock to set up a game-winning field goal against the New York Giants in Week 3 of the 2017 NFL Season. Watch full games with NFL Game Pass: https://ww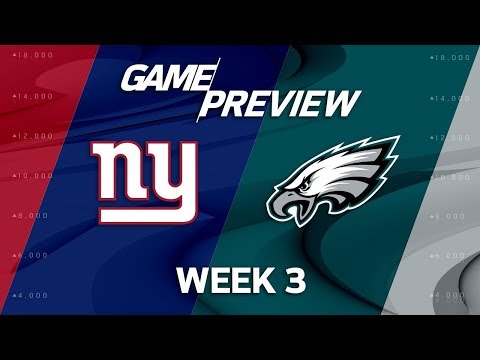 Move the Sticks previews the NFC East rivalry game between the 0-2 New York Giants and the 1-1 Philadelphia Eagles, focusing on the matchup between Giants CB Janoris Jenkins, and Eagles WR Alshon Jeffery. Watch Giants vs. Eagles Sunday, Sept. 24, 1pm EST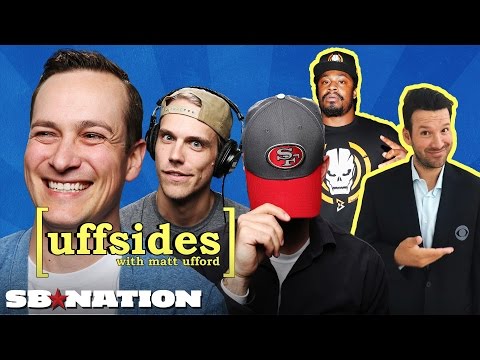 The Uffsides crew reviews and grades all the biggest NFL free agency decisions, including Tony Romo to CBS, Alshon Jeffery to the Eagles, Eddie Lacy to the Seahawks, and Jay Cutler's wang to the salty ocean air.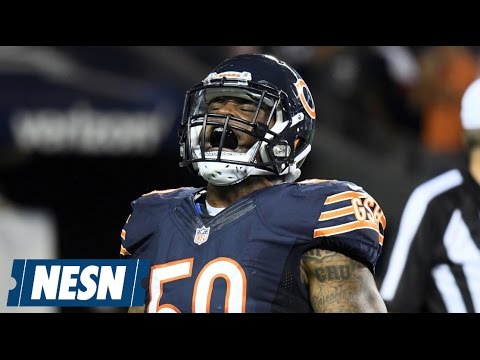 Jerrell Freeman joined Alshon Jeffery and became the second Chicago Bears player to be suspended for PEDs within a week. NESN.com's Rachel Holt takes a look at what he had to say about the violation. For more, visit nesn.com/NFL/