4:44 AM EDT, Tue June 06, 2023
Cleveland Browns
#

4
|
QB
Deshaun Watson Videos
Salary:

862,231

Birthplace:

Gainesville, Georgia

College:

Clemson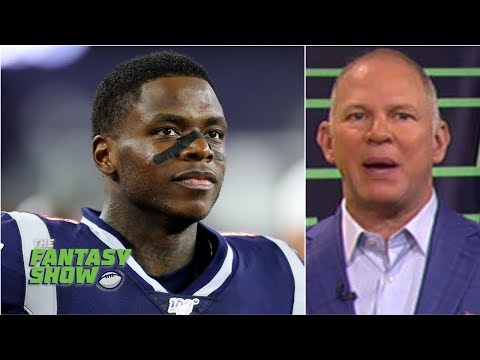 Matthew Berry shares his thoughts on big name players that underperformed in Week 2 of the NFL season, mentioning Minnesota Vikings quarterback Kirk Cousins, Houston Texans quarterback Deshaun Watson, Cincinnati Bengals running back Joe Mixon, Arizona Car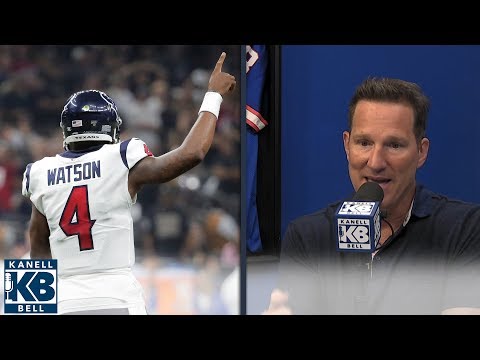 Danny Kanell and Raja Bell break down why Texans' Deshaun Watson is is exactly what you want in an NFL quarterback. #DeshaunWatson #Texans #MondayNightFootball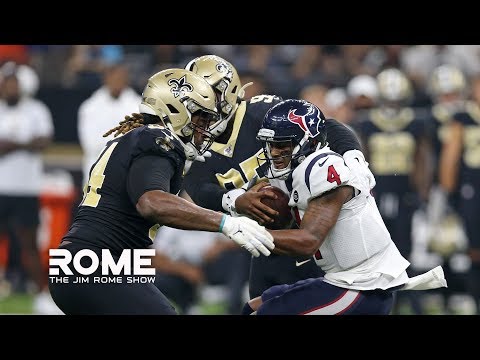 Jim Rome gives his take on the New Orleans Saints 30-28 Week 1 victory over the Houston Texans, and why it is vital to give Deshaun Watson better protection.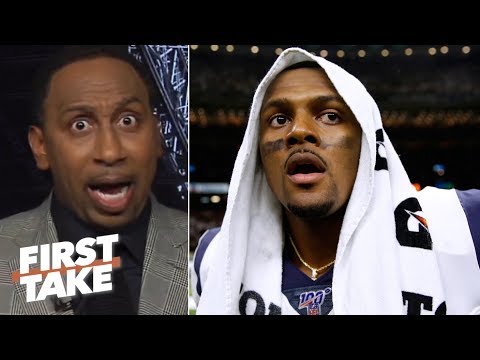 Stephen A. Smith and Max Kellerman debate whether Houston Texans QB Deshaun Watson will ever eclipse New Orleans Saints QB Drew Brees. #FirstTake #NFL ✔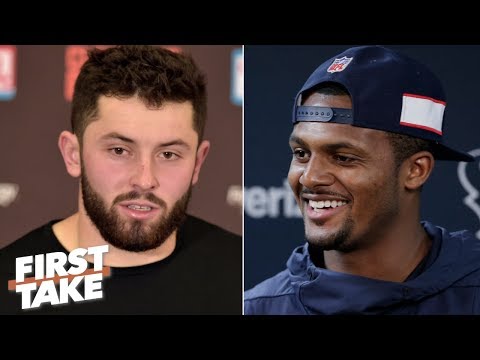 Max Kellerman lists the quarterbacks that are better than Deshaun Watson and places the Houston Texans QB 12th in the NFL, but Ryan Clark thinks Watson's success has been overlooked and expects him to be a top-five QB in the near future. #FirstTake ✔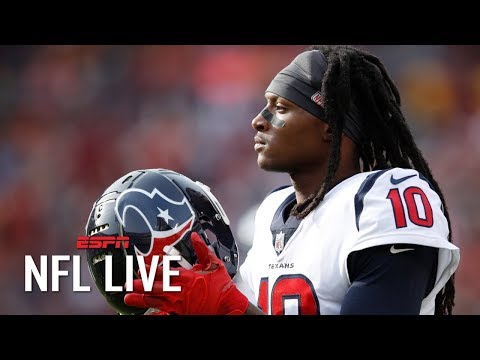 John Fox, Mike Tannenbaum and Adam Schefter analyze DeAndre Hopkins and the Texans' offense, Jadeveon Clowney's contract situation and Houston's expectations entering the 2019 NFL season. ✔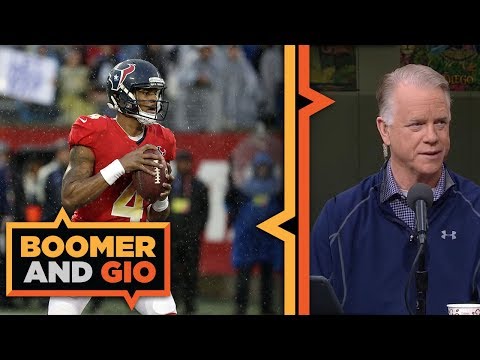 Texans star Deshaun Watson joins Boomer and Gio to talk about his play in the NFL Playoffs.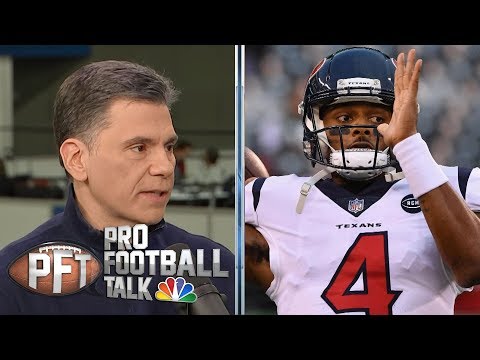 Texans QB Deshaun Watson talks about his close relationship with Patrick Mahomes, how he recovered from knee surgery this season and more with the PFT Live crew. #NBCSports #ProFootballTalk #DeshaunWatson #SuperBowl2019 »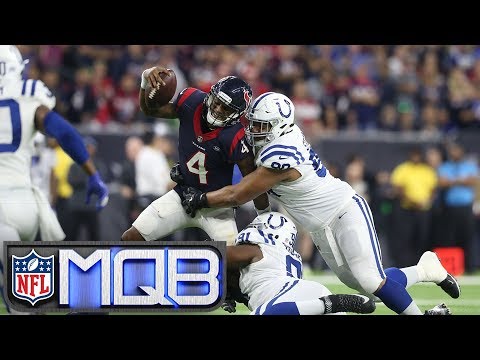 Our 'NFL Monday QB' analysts discuss the performance of the Houston Texans Deshaun Watson against the Indianapolis Colts 7-21, 01/05.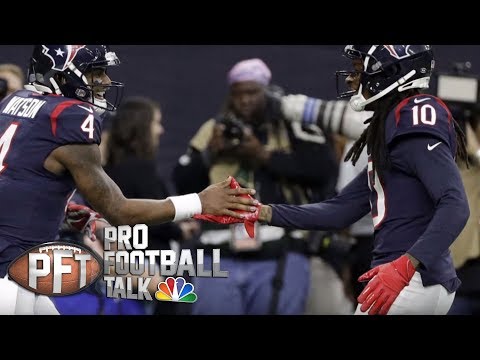 Mike Florio and Chris Simms hand out Week 17 superlatives, including a look at what is becoming one of the strongest connections in the NFL. #NBCSports #ProFootballTalk #DeshaunWatson #DeAndreHopkins #MikeFlorio # ChrisSimms »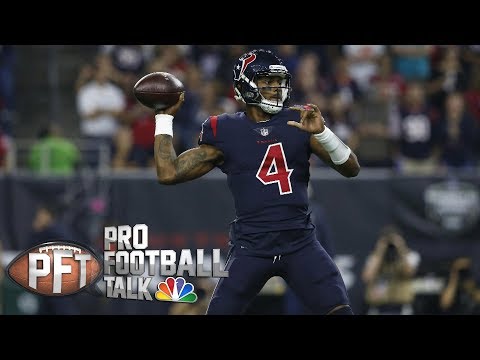 After struggling early in the 2018 season, Deshaun Watson is starting to once again look like that MVP contender he was before getting hurt a season ago. #NBCSports #Texans #DeshaunWatson »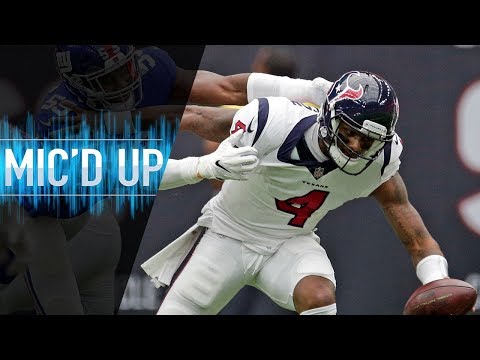 Listen to Houston Texans quarterback, Deshaun Watson, mic'd up against the New York Giants during Week 3. #NFLFilms #MicdUp #Texans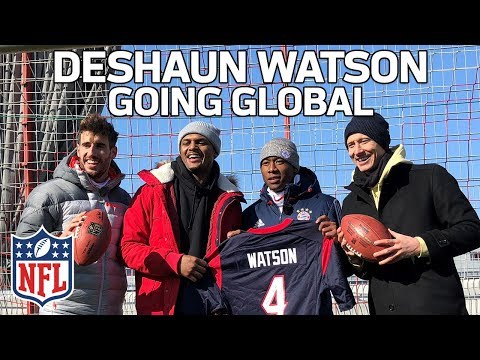 Houston Texans quarterback, Deshaun Watson, travels to Munich Germany to meet with fans, go shopping, and chill with FC Bayern. Watch full games with NFL Game Pass: https://www.nfl.com/gamepass?campaign=sp-nf-gd-ot-yt-3000342 Sign up for Fantasy Footbal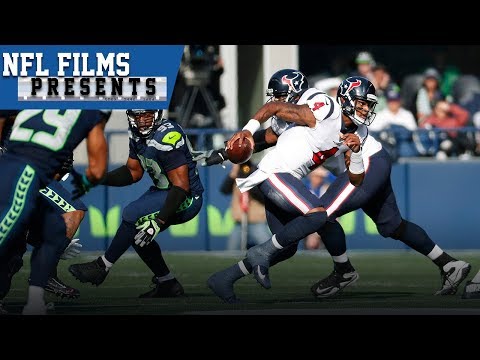 The Houston Texans and the Seattle Seahawks exchange crazy big plays as rookie Deshaun Watson brings the Legion of Boom to the brink.