5:10 PM EDT, Mon July 06, 2020
San Francisco 49ers Videos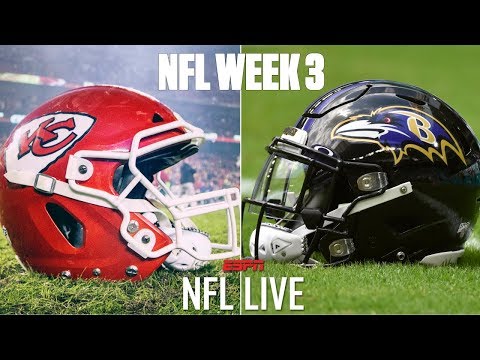 Victor Cruz and Rob Ninkovich preview and make predictions for every Week 3 game of the 2019 NFL season. Cincinnati Bengals vs. Buffalo Bills (0:34) Mami Dolphins vs. Dallas Cowboys (1:21) Denver Broncos vs. Green Bay Packers (2:04) Atlanta Falcons vs. In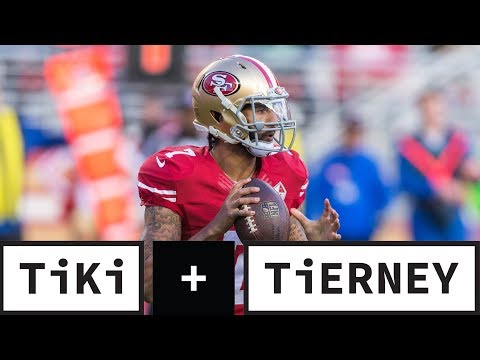 Tiki and Tierney react to the news that Colin Kaepernick's agent has reportedly contacted three teams who are looking for quarterbacks.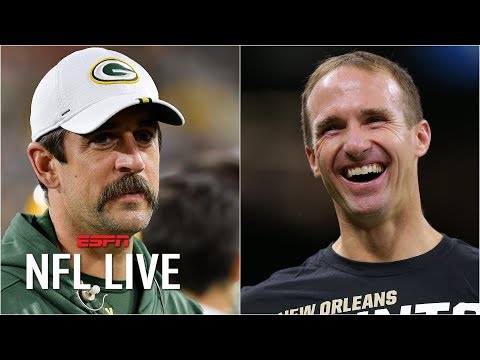 NFL Live's Victor Cruz and Rob Ninkovich preview and make their picks for each Sunday and Monday game for Week 2 of the 2019 NFL season. (0:00) 49ers vs. Bengals (0:34) Chargers vs. Lions (1:05) Vikings vs. Packers (2:01) Colts vs. Titans (2:50) Patriots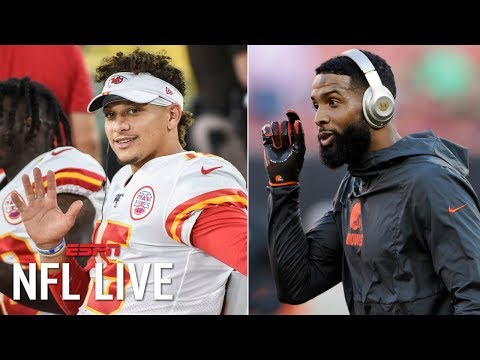 Rob Ninkovich and Dan Orlovsky from NFL Live make their picks and breaks down the matchups on Sunday and Monday for Week 1 of the 2019 NFL season. 0:00 Titans vs. Browns 0:38 Falcons vs. Vikings 1:06 Bills vs. Jets 1:45 Redskins vs. Eagles 2:24 Rams vs. P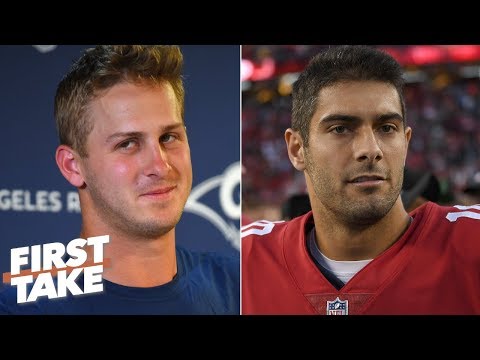 Stephen A. Smith says San Francisco 49ers quarterback Jimmy Garoppolo is under the most pressure in the NFC West, but Max Kellerman chooses Jared Goff following the Los Angeles Rams' loss to the New England Patriots in Super Bowl LIII. #FirstTake ✔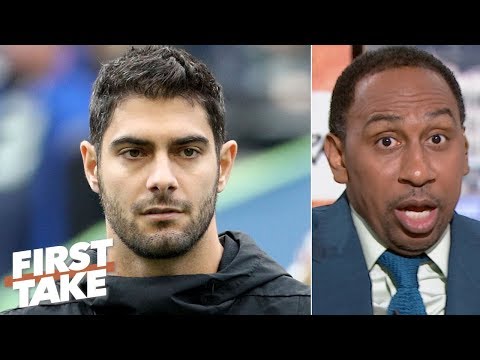 Stephen A. Smith explains why San Francisco 49ers quarterback Jimmy Garoppolo has the most to prove in the NFC West, while Will Cain says Arizona Cardinals head coach Kliff Kingsbury will be heavily criticized if he is not successful in the NFL. #FirstTak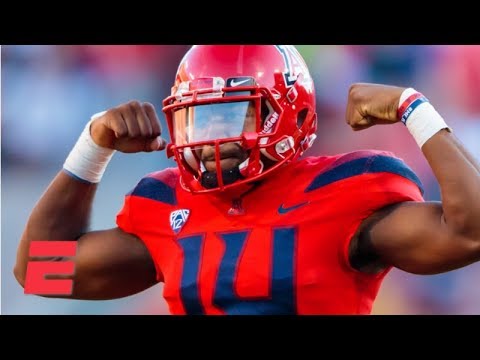 Anita Marks, Preston Johnson, Michael Schwimer and Doug Kezirian make their picks for the weekend's best bets, with Minnesota Vikings vs. Arizona Cardinals, Arizona Wildcats vs. Hawai'i Rainbow Warriors, San Francisco 49ers vs. Kansas City Chiefs, and Sea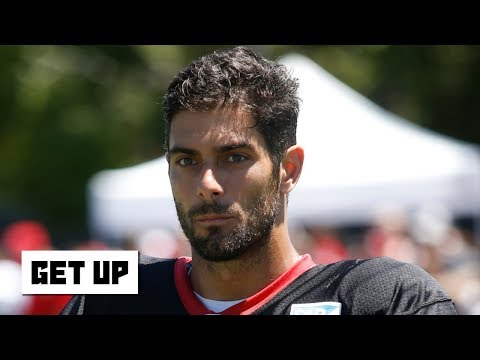 Mike Tannenbaum says Jimmy Garoppolo did not look comfortable during his first NFL action since tearing his ACL, but Adam Schefter reports that the San Francisco 49ers are not concerned with Garoppolo's poor performance vs. the Denver Broncos. #GetUp ✔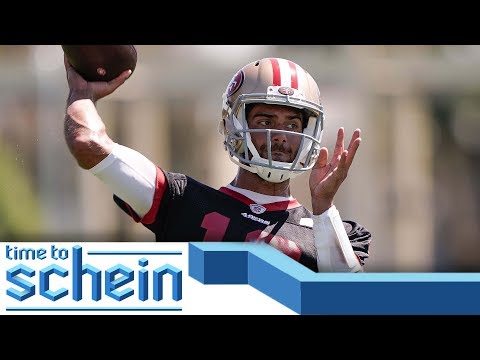 Adam Schein reacts to San Francisco 49ers quarterback Jimmy Garoppolo throwing five consecutive interceptions during practice. Adam Schein also talks about Cleveland Browns quarterback Baker Mayfield and his sensational interview with Complex Sports.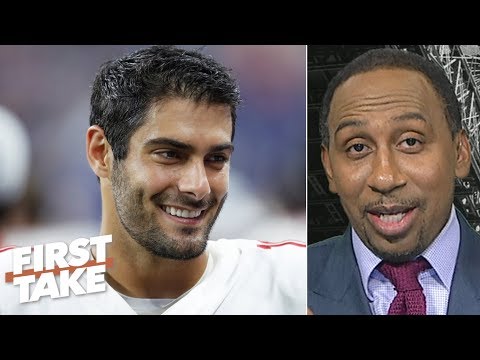 Stephen A. Smith and Max Kellerman weigh in on how much concern there should be surrounding San Francisco 49ers quarterback Jimmy Garoppolo. #FirstTake ✔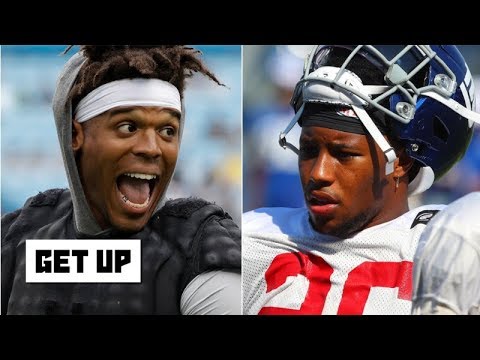 Mike Greenberg asks Ryan Clark to react to Bill Barnwell's "five teams that will improve" column for the 2019 NFL season, with the San Francisco 49ers, Carolina Panthers, Tampa Bay Buccaneers, New York Jets and New York Giants mentioned. #GetUp ✔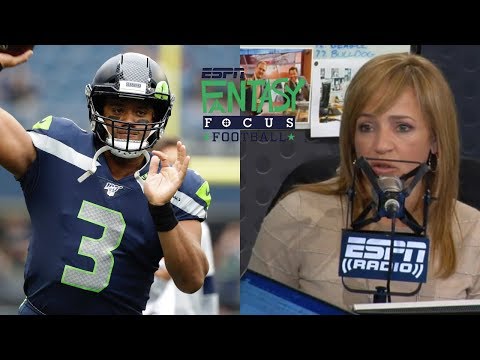 Stephania Bell is back in the studio. Are Todd Gurley's carries starting to add up? The first round of preseason games are over. Any early sleepers? Stream live sports and get premium content with ESPN+: https://plus.espn.com/  Watch ESPN on YouTube TV: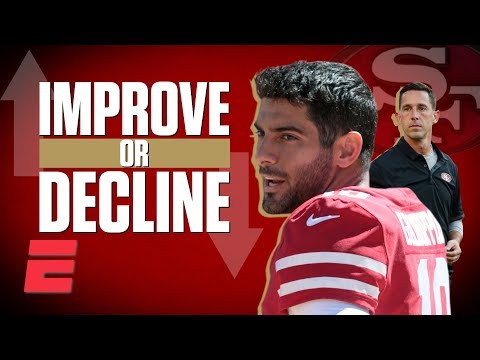 Bill Barnwell and Dan Graziano explain why the 49ers are a good bet to improve this season, but it all depends on the health of their star quarterback. ✔