3:43 PM EDT, Wed April 14, 2021
Montreal Canadiens
#

11
|
RW
Brendan Gallagher Videos
Injured

Fractured thumb - left game
Salary:

2,750,000

Birthplace:

Edmonton, Canada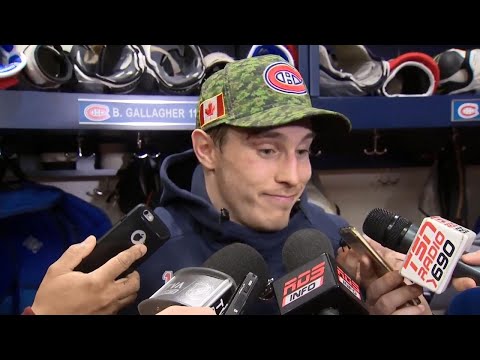 Following the Montreal Canadiens' shootout loss to the Nashville Predators, there appears to be some animosity lingering between Brendan Gallagher and PK Subban.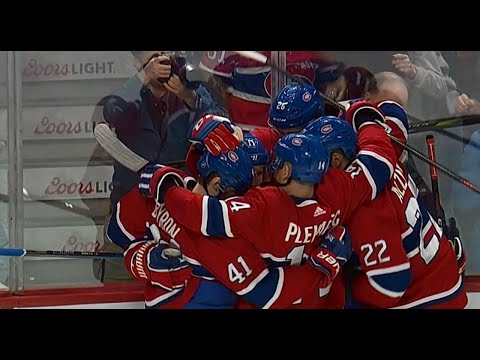 Brendan Gallagher reacts the quickest to a juicy rebound from Anders Nilsson to give the Montreal Canadiens the lead against the Vancouver Canucks.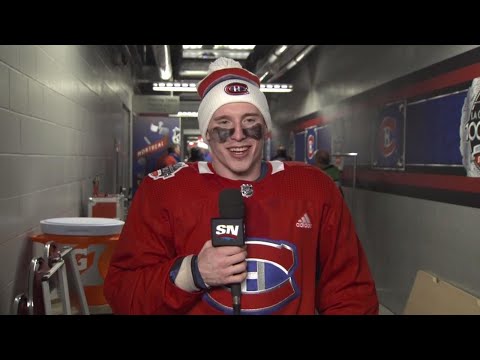 A day before he takes the ice for the NHL 100 Classic, Brendan Gallagher talks with Tim and Sid to talk about preparing for the spectacle and how he will enjoy the moment even with the cold conditions.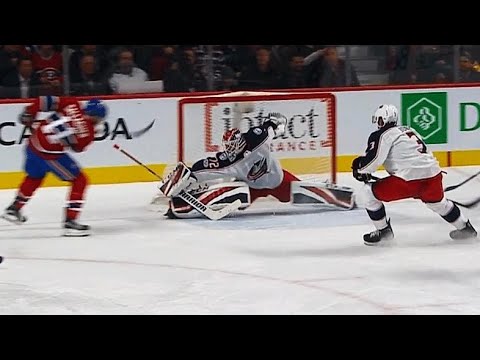 Watch as Sergei Bobrovsky slides across and robs Brendan Gallagher with a block save.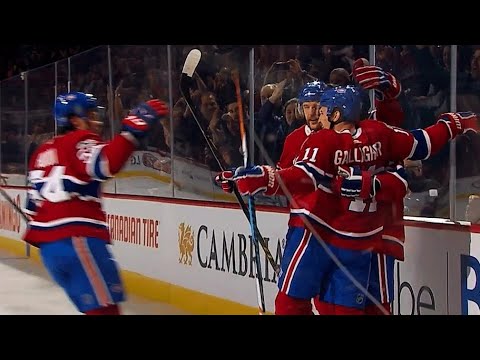 Watch as Brendan Gallagher beats Sergei Bobrovsky with a wrist shot off the post.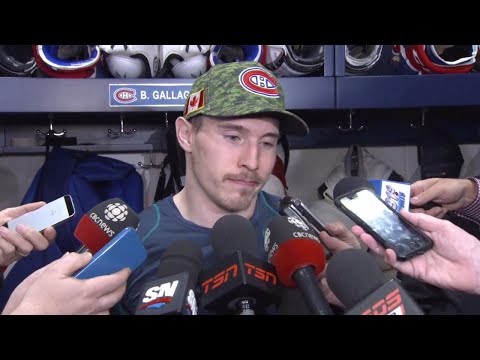 Montreal Canadiens' Brendan Gallagher, Shea Weber and Charlie Lindgren admit they need to be better after loss to Arizona Coyotes.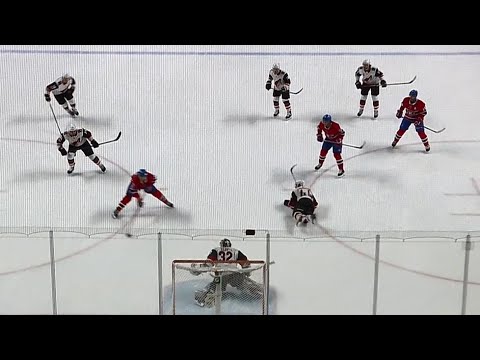 Montreal Canadiens' Brendan Gallagher scores his team leading eighth goal, dekeing Arizona Coyotes' Antti Raanta and going shelf on the backhand.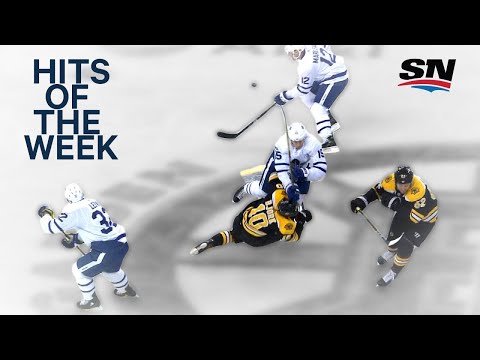 Martin and Bjork blow up centre ice, Byfuglien makes his weekly appearance, Brendan Gallagher gets run over by a former teammate and Adam Larsson protects the blue line. All that and much more in the Hits of the Week.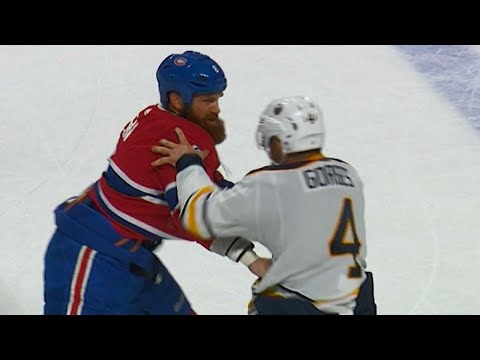 Watch as Montreal Canadien Jordie Benn and Buffalo Sabres' forward Josh Gorges both drop the gloves, after Gorges landed a clean hit on Brendan Gallagher.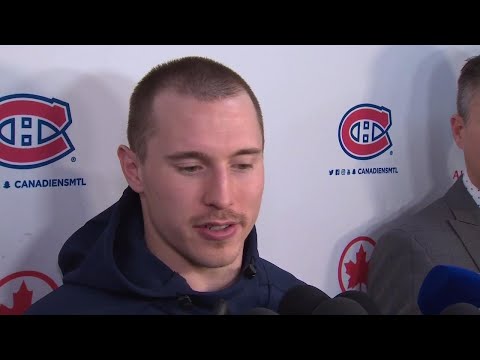 Montreal Canadiens' Brendan Gallagher talks about the atmosphere in Winnipeg and how underrated Mark Scheifele of the Jets really is.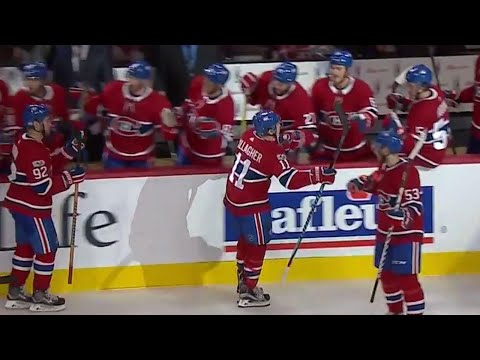 The Montreal Canadiens are keeping the pressure on the Ottawa Senators in their pre-season game Saturday as the Habs' Brendan Gallagher and Max Pacioretty score 18 seconds apart to make it 6-1.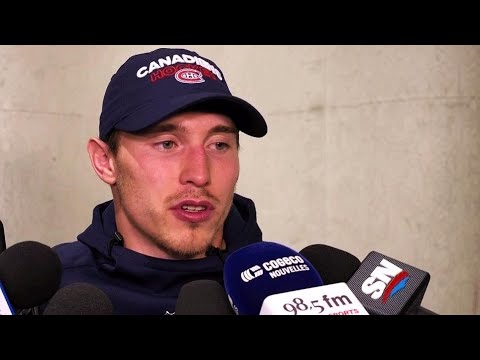 Montreal Canadiens forward Brendan Gallagher talks about the changes to the roster and learning to get better.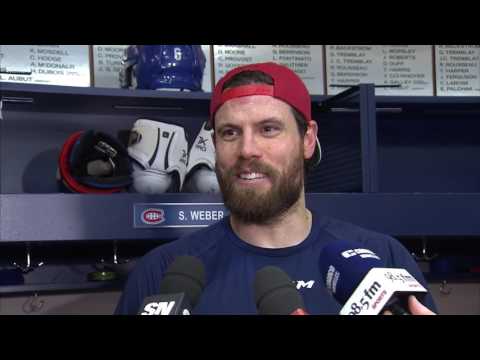 Brendan Gallagher and Shea Weber talk about Sidney Crosby's one-handed goal and the Canadiens' attempts to recreate it during practice.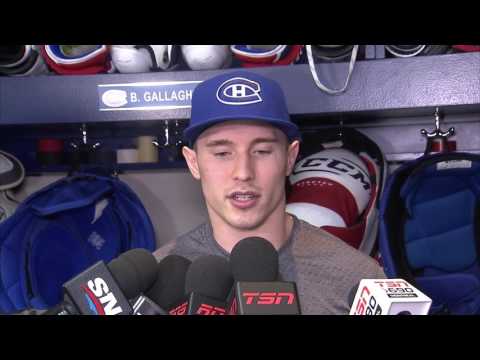 Montreal Canadiens forward Brendan Gallagher talks about his hand injury and how its the second time he's gone through it, so he will likely play the rest of his hockey career with some kind of extra protection on his gloves.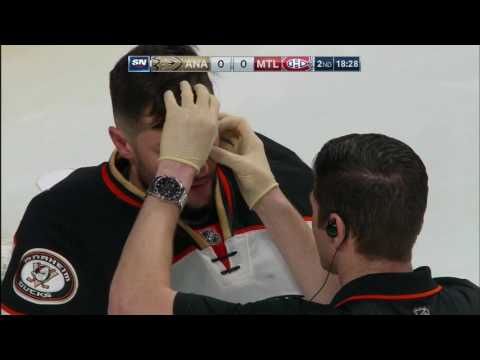 Watch as Brendan Gallagher falls on Jonathan Bernier, shaking up the goaltender and drawing the ire of defenceman Kevin Bieksa.