9:23 PM EDT, Wed May 24, 2017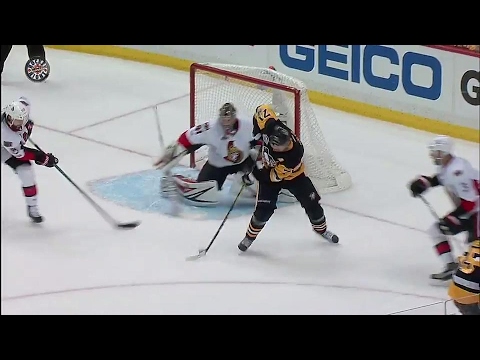 The Penguins were finally able to beat Craig Anderson thanks to a last-second deflection from Evgeni Malkin that snuck five-hole.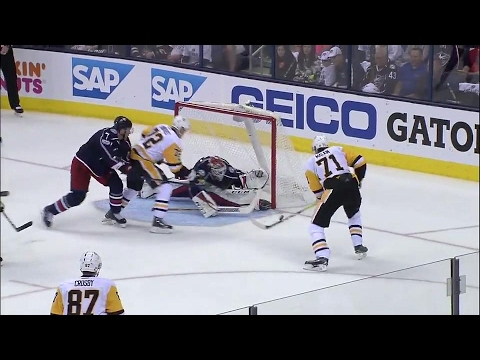 Columbus Blue Jackets goalie Sergei Bobrovsky keeps the game tied at three when he makes a number of clutch saves on Pittsburgh Penguins star Evgeni Malkin.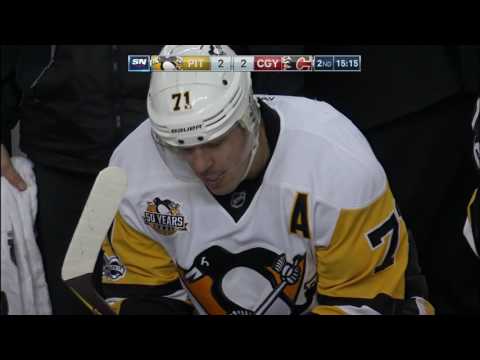 Pittsburgh Penguins superstar Evgeni Malkin lay his body on the line for his team by getting in the way of a hard Michael Ferland shot. After the play, Ferland gives Malkin a small tap to acknowledge the brave play.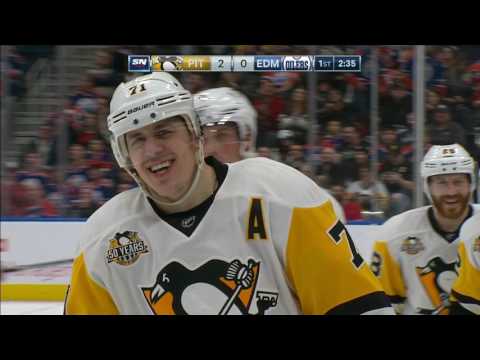 Pittsburgh Penguins supterstar Evgeni Malkin fires a shot on Edmonton Oilers goalie Cam Talbot that trickles behind him and is kicked off him an in by Connor McDavid.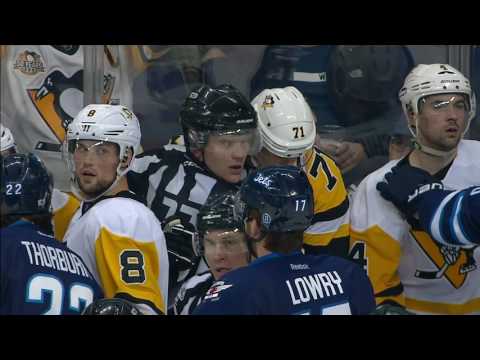 Adam Lowry threw his body around a bit too much, getting hit with a misconduct for this play against Evgeni Malkin after the whistle.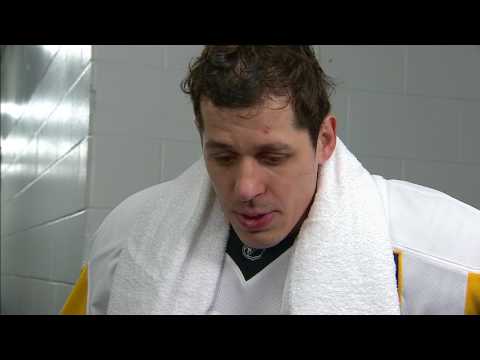 Pittsburgh Penguins forward Evgeni Malkin talks about why he accepted the fight with Winnipeg Jets captain Blake Wheeler and admits the original hit wasn't one of his best, and neither was his fight.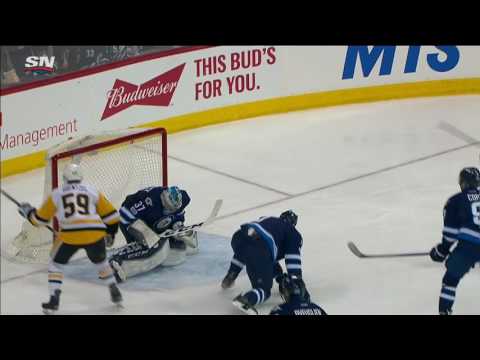 The Penguins rallied from down 3-2 to take a 5-3 lead, with Evgeni Malkin's goal forcing Connor Hellebuyck out of the game for the Jets.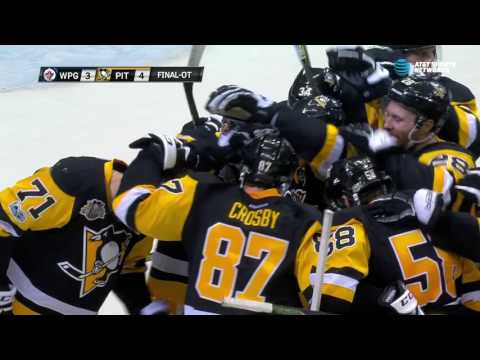 After some amazing chances by both teams, Pittsburgh Penguins captain Sidney Crosby finishes off an amazing play from Evgeni Malkin to end one of the most exciting overtimes this season.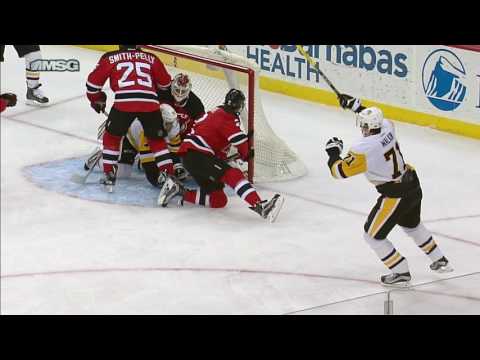 Watch as Evgeni Malkin records his 15th goal of the season and 800th point of his career.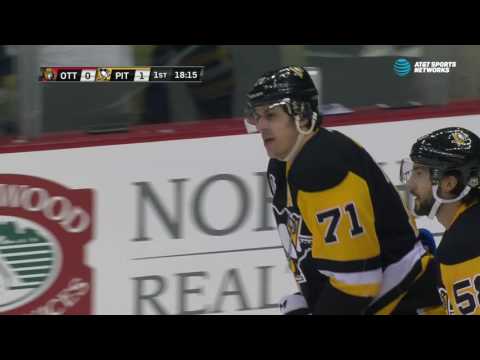 Watch as Evgeni Malkin shows off his vision with a nifty assist on a Bryan Rust goal.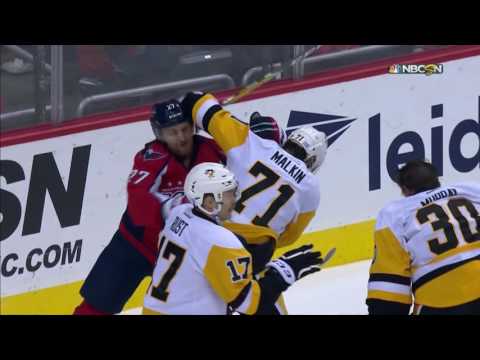 Matt Murray had to leave the game after taking a stick to the face, but unfortunately that stick belonged to Evgeni Malkin.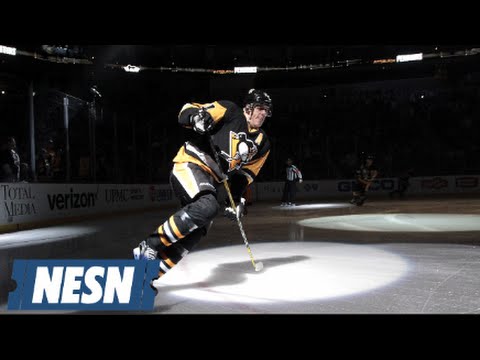 The Pittsburgh Penguins announced that star forward Evgeni Malkin will miss 6-8 weeks due to an upper-body injury. NESN.com's Andre Khatchaturian explains how the Penguins have performed in the past without Malkin.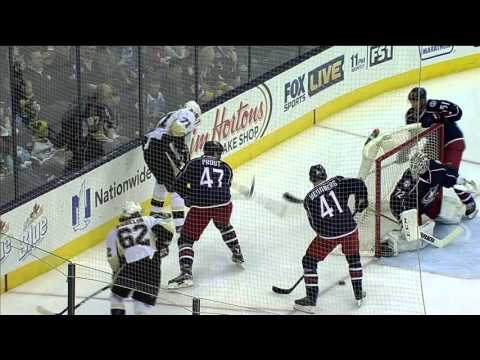 Evgeni Malkin took a hit from Dalton Prout against the boards and had to leave in discomfort.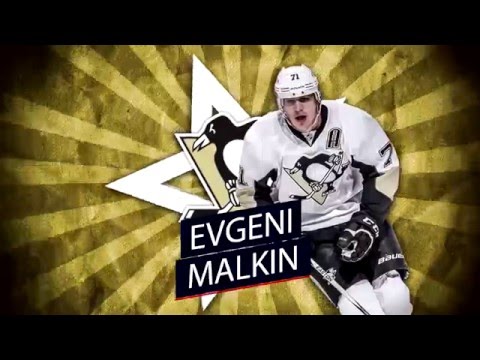 Evgeni Malkin scored a pair of beauties as Pittsburgh routed the Devils while Johnny Boychuk potted two in a wild seven goal 1st period against the Rangers and Cam Talbot stole another game for the Oilers.