5:46 PM EST, Fri February 15, 2019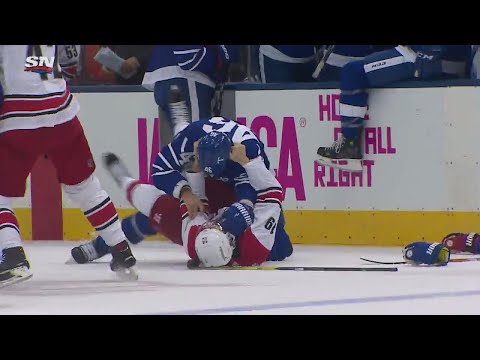 Check this out, as Hurricanes' Josh Jooris challenges Roman Polak, after the Maple Leafs big dman took out teammate Marcus Kruger along the boards.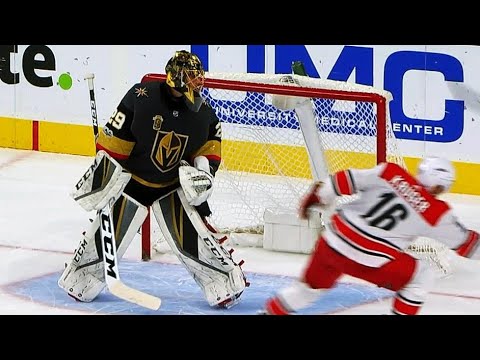 Watch as Marcus Kruger deflects a pass that takes a weird bounce and beats Marc-Andre Fleury.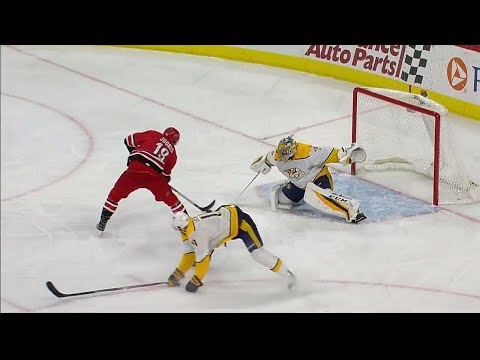 Carolina Hurricanes' Josh Jooris gives his team a 1-0 lead thanks to a great effort and even better stretch pass from teammate Marcus Kruger.