6:44 AM EDT, Thu April 02, 2020
Calgary Flames
#

93
|
RW
Sam Bennett Videos
Injured

Upper-body injury
Salary:

2,550,000

Birthplace:

Holland Landing, Canada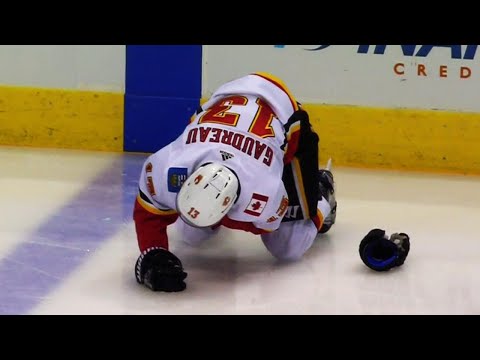 Watch as Johnny Gaudreau gets clipped by Sam Bennett and heads to locker room only to return to pick up an assist and his 20th goal of the season.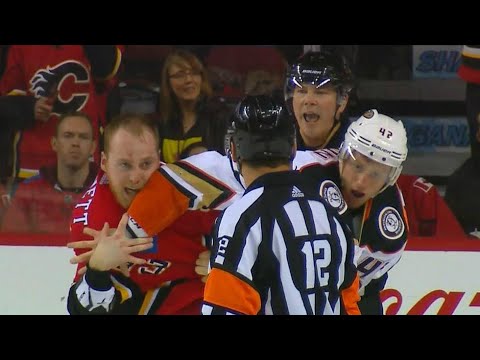 Watch as Derek Grant takes down Mike Smith behind the net with an extended leg, forcing Josh Manson and Sam Bennett to engage in some extended fisticuffs.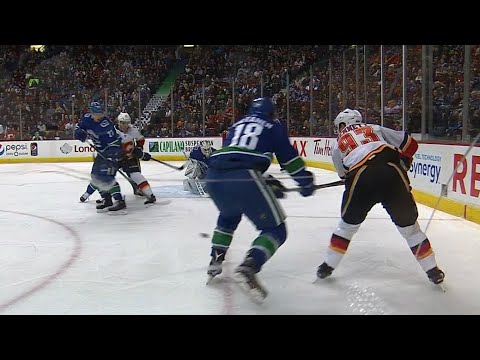 Watch as Sam Bennett makes a nice back-hand pass from behind the net to set up Mark Jankowski for the opening goal against the Canucks.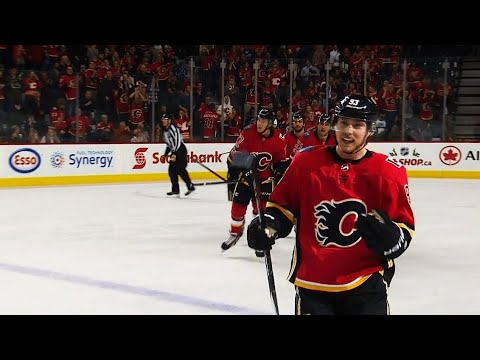 Watch as Sam Bennett scores late and the Calgary Flames go ahead late against the Vancouver Canucks.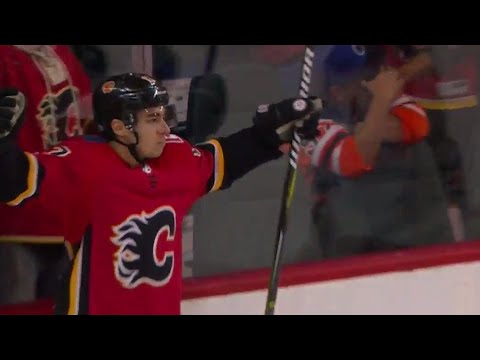 Sam Bennett and Johnny Gaudreau scored 39 seconds apart to put the Flames within one goal of the Edmonton Oilers.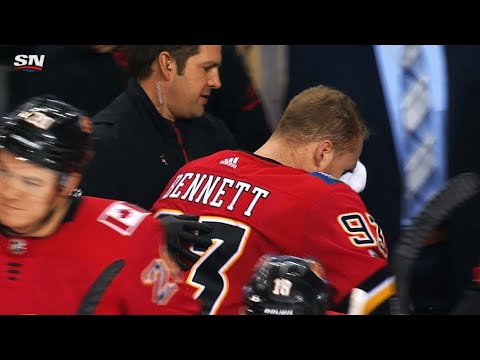 Watch as Frederik Andersen appears to take a chance at the Calgary Flames empty net and in doing so hits Sam Bennett in the face.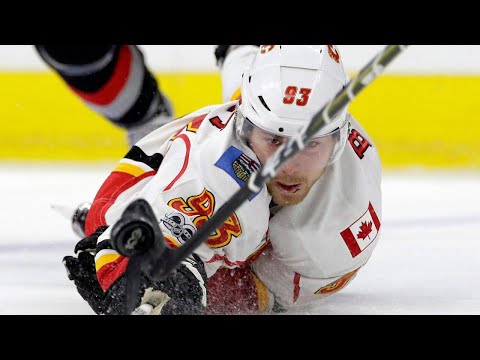 Hockey Central at Noon discussion on Sam Bennett's 0 points this season, wondering if it's time for the Calgary Flames to consider something "drastic" on the struggling winger.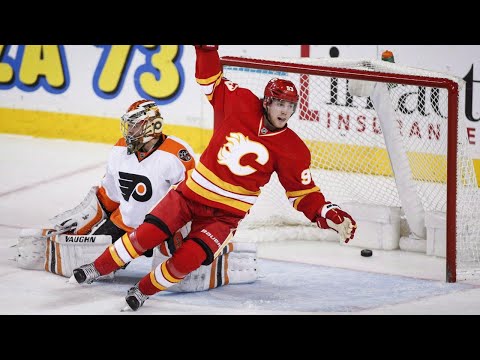 The Hockey Central @ Noon panel discuss the possibility of trading Calgary Flames forward Sam Bennett and how it could benefit all parties involved.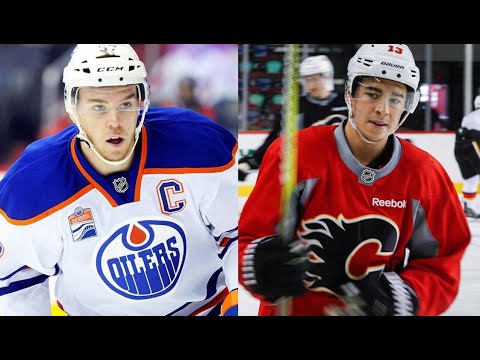 Hockey Central at Noon discussion on this season's Battle of Alberta hype, with Nick Kypreos saying both Edmonton Oilers and Calgary Flames can be considered Stanley Cup favourites.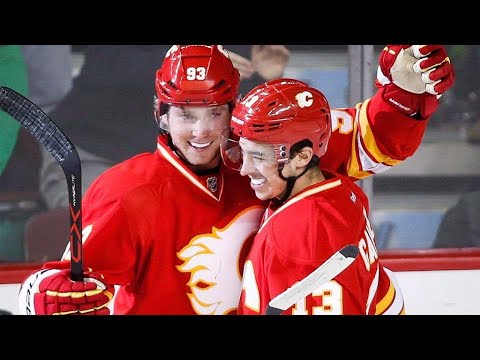 Calgary Flames GM Brad Treliving joins HC@Noon to discuss the team's expectations heading into 2017-18, and why he feels Sam Bennett and Matthew Tkachuk are big keys to the success of his club.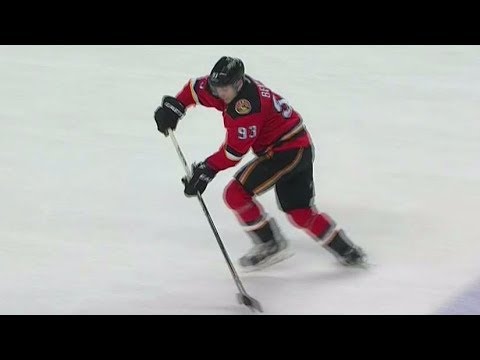 Tim and Sid talk about the contract signed by Calgary Flames' Sam Bennett and given its smaller size wonder why it took so long to get done.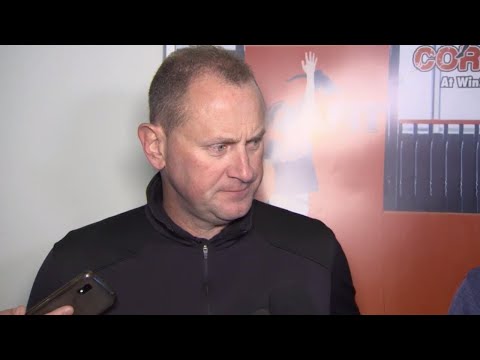 Brad Treliving spoke to the media about signing Sam Bennett and how it means- for the first time since he began with the Flames- all players are under contract to start the season.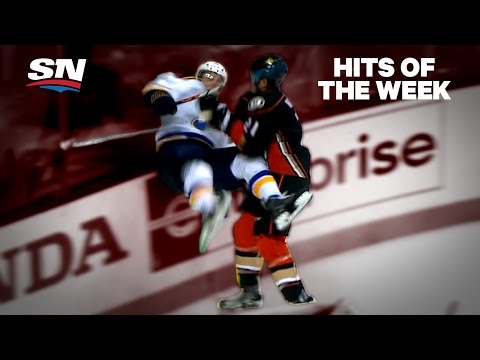 Chris Wagner lowered the boom, Sam Bennett crushed Devin Shore and Anton Stralman stopped Anthony Duclair.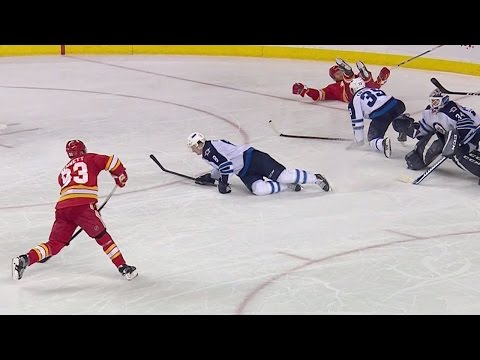 Flames forward Sam Bennett was the late man in the play and puts one past Jets goalie Michael Hutchinson to make it 2-0 Calgary.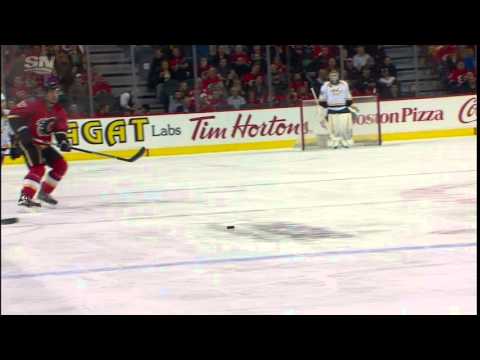 Watch as Mike Fisher of the Nashville Predators hits Sam Bennett of the Calgary Flames and causes an apparent injury.