9:45 AM EST, Wed November 21, 2018
#

19
|
RW
Shane Doan Videos
Salary:

3,876,134

Birthplace:

Halkirk, Alberta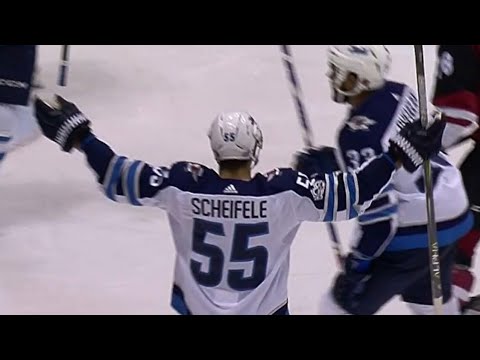 Watch as Mark Scheifele scores his 100th goal of his NHL career to give the Winnipeg Jets a 2-1 lead over the Arizona Coyotes.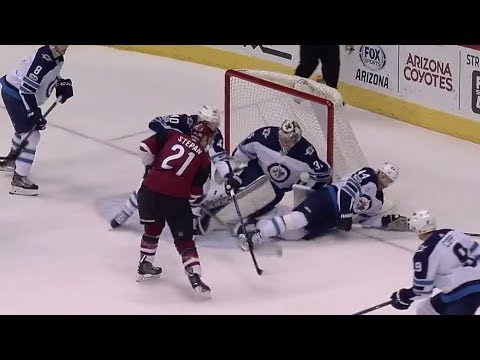 Zac Rinaldo tipped home his 2nd of the season to open the scoring for the Arizona Coyotes. ----------------------------------------------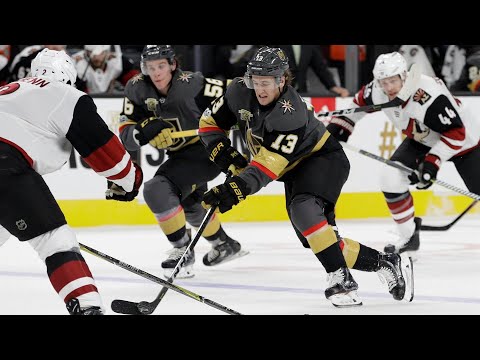 James Neal scored twice in the first period as the Golden Knights cruised to a 5-2 win over the Coyotes. Vegas is the first-ever NHL expansion team to open their inaugural season 3-0-0.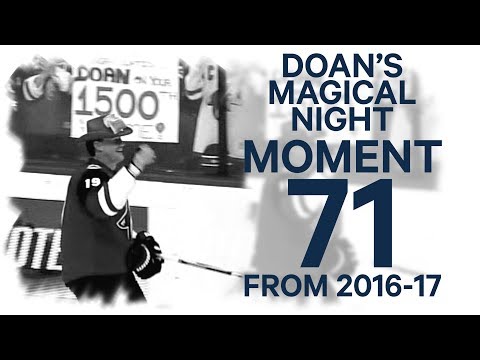 Shane Doan is a hockey player every NHL fan can appreciate and not help but smile when they see him. So for moment 71 of our NHL 100 in 100 series, we look at his 1500th NHL game where he would end up scoring his 400th NHL goal, what a night for Doan. --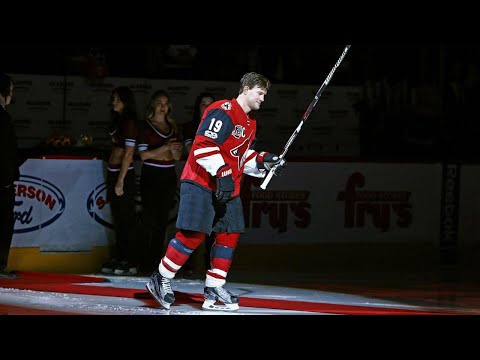 The Hockey Central @ Noon panel talks about what landing places for Shane Doan make sense for him and the team.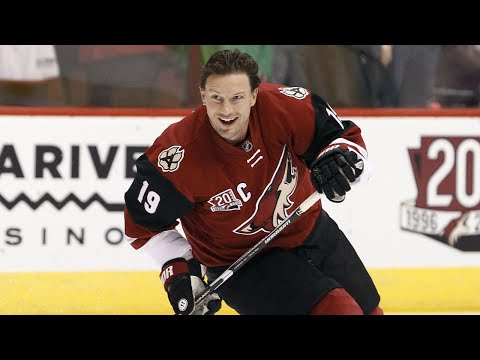 The Hockey Central @ Noon panel discusses the decision by the Arizona Coyotes to not protect their long time captain Shane Doan and how it was handled.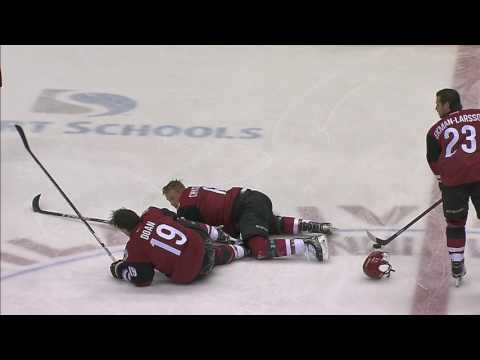 Arizona Coyotes captain Shane Doan was in some clear discomfort after he collides with teammate Jakob Chychrun in the pre-game skate ahead of his teams match up with the Colorado Avalanche.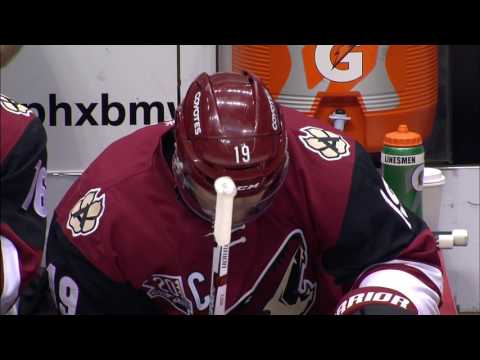 Carolina Hurricanes goalie Eddie Lack had just enough time to reset to make an impressive save on Arizona Coyotes captain Shane Doan.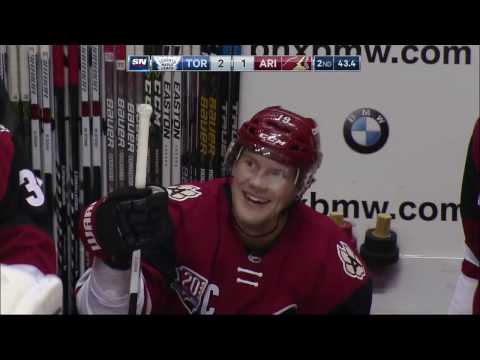 Shane Doan put the exclamation mark on his big night, scoring his 400th career goal in his 1,500th game played for the Coyotes.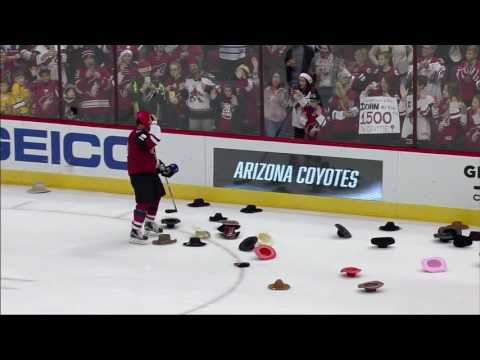 Watch as Arizona Coyotes fans litter the ice before the game with cowboy hats to celebrate Shane Doan playing in his 1,500th NHL game.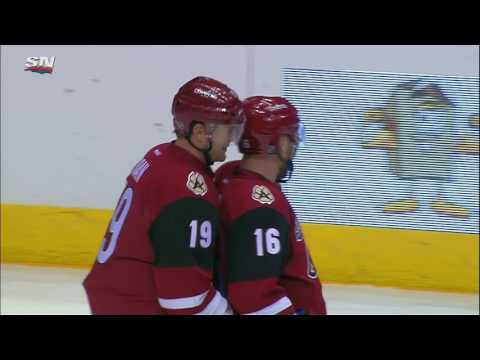 Shane Doan's assist on Max Domi's goal was his 554th, making him the all-time assist leader for the Coyotes franchise.