12:36 PM EDT, Wed April 14, 2021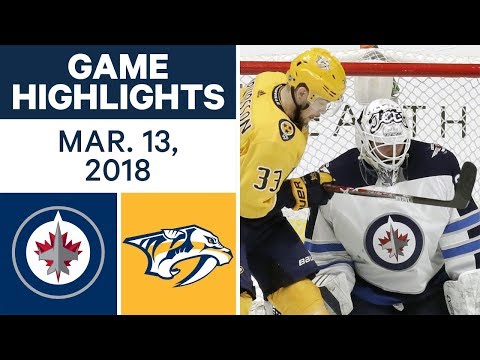 Austin Watson and Viktor Arvidsson scored back-to-back shorthanded goals on the same penalty kill and the Nashville Predators defeated the Winnipeg Jets. ----------------------------------------------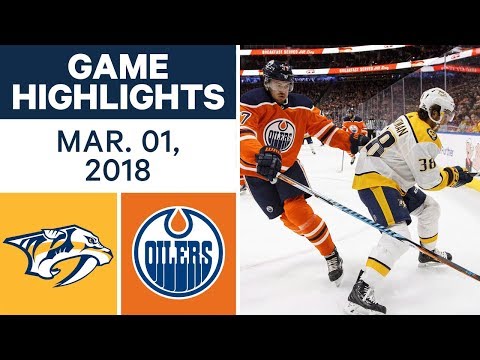 Viktor Arvidsson scored two goals and the Nashville Predators doubled up the Edmonton Oilers. ----------------------------------------------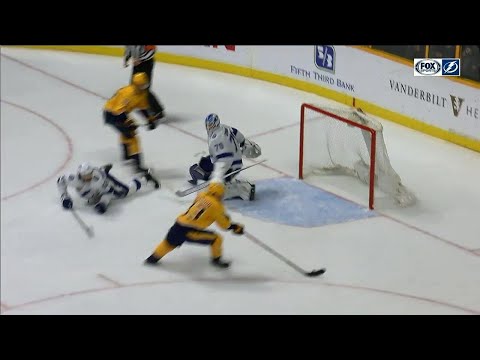 The Nashville Predators score a goal on what initially appears to be an incredible stick save from Tampa Bay Lightning's Louis Domingue, yet the team continues to attack and scores again. After review, the initial goal by Viktor Arvidsson counts.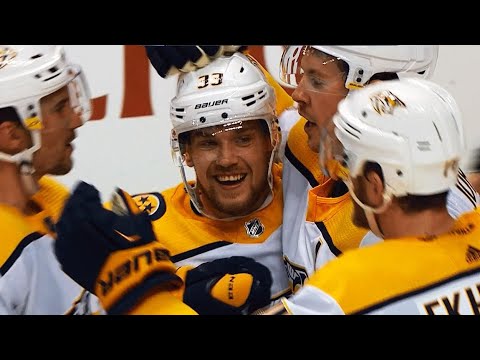 Watch as Roman Josi springs Ryan Johansen and Viktor Arvidsson on a two-on-none breakaway shorthanded and Arvidsson slides a pass from Johansen past Anders Nilsson.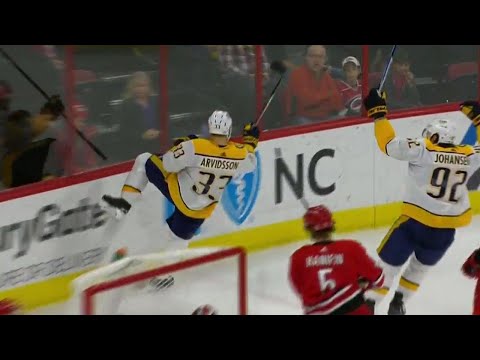 Nashville Predators forward Viktor Arvidsson pulls off a slick move and then goes top shelf on Carolina Hurricanes goalie Scott Darling.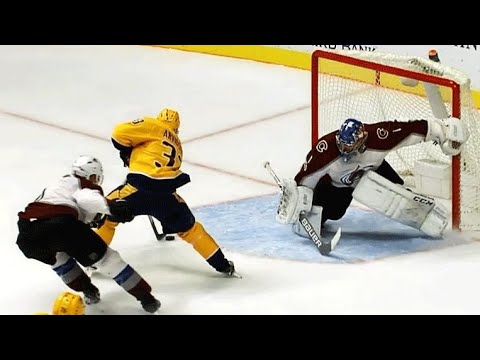 Watch as Viktor Arvidsson takes the feed and dekes around Semyon Varlamov to score.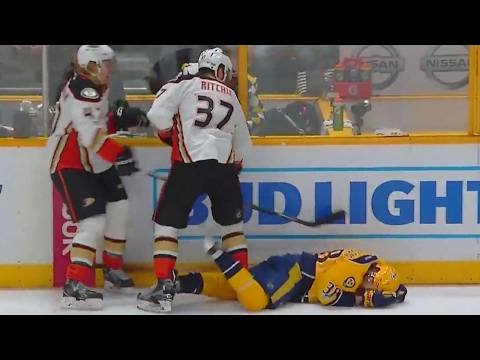 Anaheim Ducks forward Nick Ritchie is ejected after he levels Nashville Predators' Viktor Arvidsson from behind and leaves his shaken up and bleeding.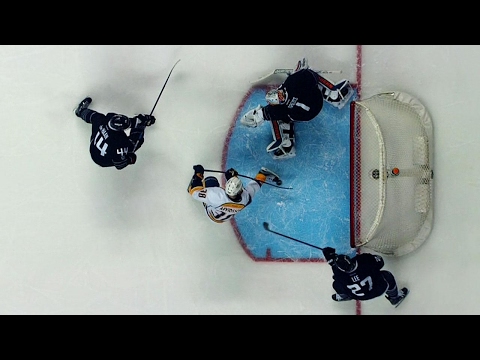 Viktor Arvidsson made a good move in the crease to kick the puck to his stick to score against the Islanders. Video review showed that he just barely got the blade of his stick to make contact.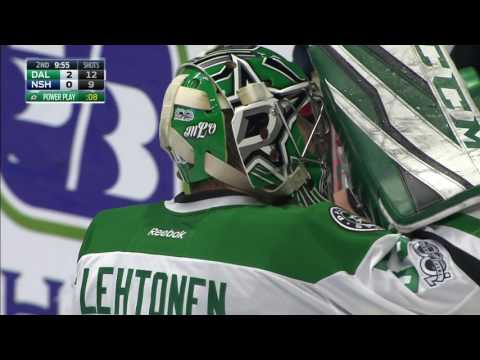 Dallas Stars goalie Kari Lehtonen never takes his eyes off of Nashville Predators forward Viktor Arvidsson as he was coming in fast and makes sure he keeps the Preds off the board.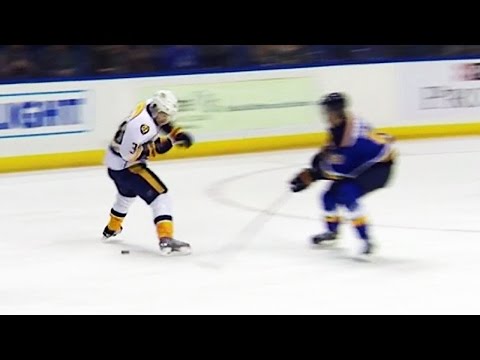 Watch as Viktor Arvidsson goes between his own legs and avoids a Jake Allen poke check to scores a fantastic goal.