9:25 AM EDT, Tue July 22, 2014
Last updated Jul 18, 2014
Angel Pagan Injury Update
Up to the minute news and rumors on Angel Pagan's injury
San Jose Mercury News
Marco Scutaro has a new injury, Angel Pagan not progressing as quickly as hoped and Matt Cain is scheduled to pitch Tuesday for now.
Sacramento Bee
Giants center fielder Angel Pagan is scheduled to be examined by a specialist in Los Angeles after having a setback in his recovery from a back injury.
San Jose Mercury News
San Francisco Giants star Angel Pagan is eligible to come off the disabled list, but a setback in his recovery from a bulging disc in his back will send him to a specialist and uncertain future
Sacramento Bee
Giants center fielder and leadoff hitter Angel Pagan was placed on the 15-day disabled list with a lower back strain.
Giants Extra | San Jose Mercury News
The Giants put Angel Pagan on the disabled list Wednesday morning because of back inflammation that has kept him out of the lineup since June 14. Infielder Adam Duvall was called up and will make his major league debut. Duvall,… Continue Reading →The post Angel Pagan put on disabled list, Adam Duvall called up appeared first on Giants Extra.
San Francisco Chronicle
With Angel Pagan's back not sufficiently improved to let him play, the Giants placed their leadoff hitter and center fielder on the 15-day disabled list and recalled power-hitting corner infielder Adam Duvall from Triple-A Fresno. Duvall has landed at SFO and will be in uniform for this afternoon's game. Pagan's DL stint is retroactive 10 days, so he will be eligible to return as soon as Tuesday. Duvall, 25, was the Giants' 11th-round pick in 2010 out of the University of Louisville and was leading the Pacific Coast League with 23 home runs when he got the call. He largely plays third...
Sacramento Bee
The San Francisco Giants placed outfielder Angel Pagan on the 15-day disabled list Wednesday due to a lower back strain that has sidelined him for the team's last eight games.
San Francisco Chronicle
This time it's Jesse Hahn, making his fourth big-league start. Over his past two, against the Mets and Mariners, he did not allow an earned run over 13 innings. The Giants do not do well against guys they have not faced, but you knew that if you watched Monday night's game. Angel Pagan will miss his eighth consecutive start with a bad back. It's clearly gotten to the point where the disabled list is a better option. Then again, the Giants play four games against the Reds this weekend. Cincinnati is among the hottest teams in baseball, and having Pagan would help. If he goes on the DL,...
San Francisco Chronicle
Angel Pagan is listed on the lineup sheet as a reserve, so the Giants have decided not to place him on the disabled list for now. A lot of fans have asked me why the Giants don't just bite the bullet and DL the leadoff hitter so they don't play short-handed. The team doesn't look at it that way. It would rather not lose such an important player for two weeks when his injury might cost him a week. Those six or seven games with Pagan could be vital. At the same time, the Giants do not have any outfielders burning it up at Triple-A ready to step in. As [...]
SportsNet New York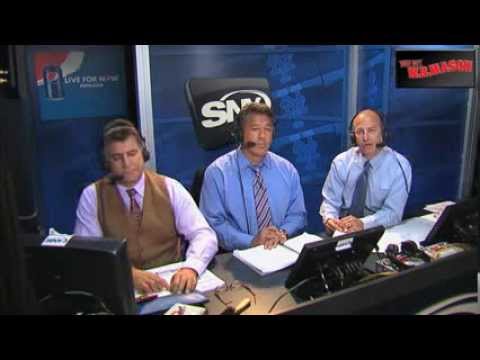 Daniel Murphy had two hits and drove in a run but it wasn't enough as a former Met, Angel Pagan, led the Giants to a 8-5 win over the Mets.
MLB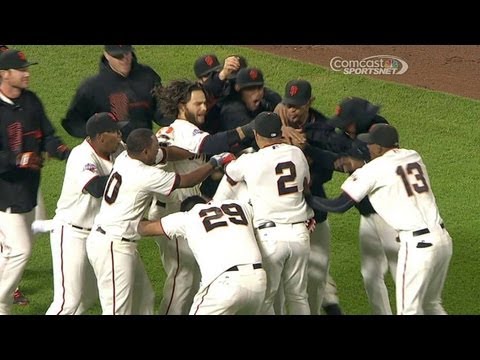 9/9/13: Brandon Belt lines a single to left field that scores Angel Pagan to give the Giants a 3-2 walk-off win in the 10th
MLB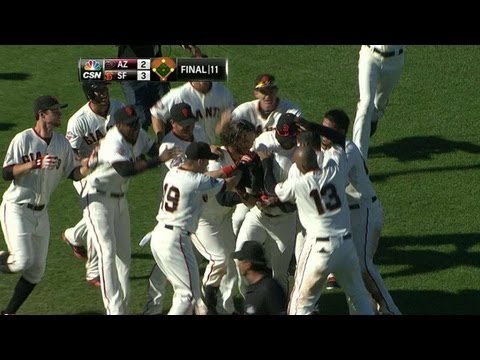 9/8/13: Angel Pagan lines a single to left that scores Ehire Adrianza from second to give the Giants a 3-2 walk-off win in the 11th inning