10:49 AM EST, Sat November 18, 2017
Last updated 16 hours ago
Arizona Cardinals Injuries
Up to the minute news on Arizona Cardinals Injuries
Seattle Times
Russell Wilson revealed Friday just how close he came to suffering a broken jaw last week against Arizona.
Houston Chronicle
Texans quarterback Tom Savage became the latest addition to the injury report, but it looks like he'll be able to play Sunday against the Arizona Cardinals.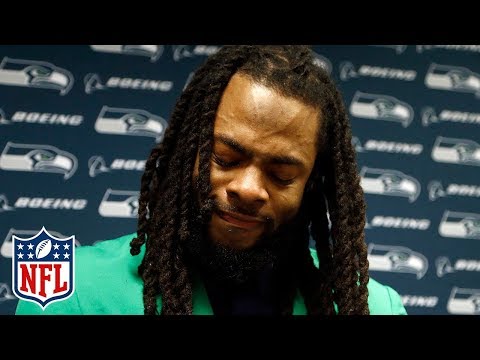 Listen to Seattle Seahawks cornerback, Richard Sherman, speak after suffering an injury against the Arizona Cardinals during Week 10. Watch full games with NFL Game Pass: https://www.nfl.com/gamepass?campaign=sp-nf-gd-ot-yt-3000342 Sign up for Fantasy F
Seattle Times
The Cardinals still can't beat the Seahawks in Arizona. They still haven't managed a winning record since 2015. Their short-term outlook has been further dimmed by three more season-ending injuries.
Seattle Times
Sherman fell down while covering a route and is doubtful to return with a heel injury.
Houston Chronicle
The NFL has an injury problem.In a 22-16 win over the Arizona Cardinals Thursday night, Seattle Seahawks corner Richard Sherman ruptured his Achilles, adding his name to a long list of NFL stars whose season's have been cut short by injury.
Seattle Times
As long as the NFL wants to maximize profits, Thursday Night Football isn't going anywhere. But as evidenced by the injuries suffered by the Seahawks and Cardinals this week, it's obvious that protecting players is paramount. So how does the NFLPA and league find a solution?
Seattle Times
The Seahawks' newly-acquired left tackle Duane Brown left Thursday's game with an ankle injury.
Seattle Times
The Seahawks lost, among others, cornerback Richard Sherman, left tackle Duane Brown and running back C.J. Prosise (again). But they also escaped Arizona with a win. Here's what people are saying.
Denver Post
Sunday wasn't a particularly good day for the well-being of NFL starting quarterbacks. Two more of them, Arizona's Carson Palmer and Miami's Jay Cutler, got hurt. So the Cardinals and Dolphins join the ranks of the teams trying to get by with backups promoted to starters.
Denver Post
Arizona Cardinals quarterback Carson Palmer will need surgery on a broken left arm and is expected to miss eight weeks.