3:12 PM EDT, Fri June 02, 2023
Last updated May 29, 2023
Arizona Cardinals Injuries
Up to the minute news on Arizona Cardinals Injuries
ClutchPoints
The Arizona Cardinals cut bait with star wide receiver DeAndre Hopkins after failing to find a trade for him. The 30-year-old is now a free agent as he and the team unceremoniously part ways. Hopkins sat out the Cardinals' final two games of the season, appearing on the injury report with a knee injury. However, […] The post RUMOR: How DeAndre Hopkins 'upset' Cardinals at end of 2022 season appeared first on ClutchPoints.
Revenge of the Birds
Photo by Norm Hall/ Hopkins will cost the Arizona Cardinals $24 million in dead money Update: DeAndre Hopkins will cost the Arizona Cardinals $24 million in dead money, but he will be off the books in 2024 completely. Previously: The Arizona Cardinals announced on Friday that they have released disgruntled veteran receiver DeAndre Hopkins. Hopkins had a nice career in his three seasons with the Arizona Cardinals, including one Second Team All-Pro appearance and Pro Bowl. Over the last two seasons, Hopkins battled injury while also being suspended six games in 2022 for...
Revenge of the Birds
Future HOFer Clayton Tune? | Photo by Michael Owens/ There's been a lot of love lately for 5th-round Cardinals rookie QB Clayton Tune. Is it warranted? The start of the 2023 NFL season is still months away, but one of the main topics of conversation during that time for Cardinals fans will be who starts at QB in Week 1. Kyler Murray is obviously recovering from a torn ACL and isn't expected to be available. Erstwhile backup and occasional starter Colt McCoy is also dealing with injuries this offseason and it's been widely speculated that he won't be available...
FOX Sports
Kyler Murray could miss half the 2023 season or more, so who will line up under center for Arizona? Here are six potential QB options.
Revenge of the Birds
Photo by Harry How/ Happy Thursday one and all. Jess and I are back to discuss the continued ongoing drama with the Arizona Cardinals with regards to the Terr McDonough saga and Budda Baker is motivating himself! Plus, Kevin Kolb discusses his concussion issues with the Arizona Cardinals and how that may have changed things for him. Finally, we take a look at the Arizona Cardinals defensive alignment potential and why they may start in a 3-4 again this year. Plus, is it the end of the Andy Lee and Aaron Brewer era in the desert? Enjoy the show with the embedded player...
Revenge of the Birds
Photo by David J. Griffin/Icon Sportswire via ON Thursday May 11th, the 2023 NFL Schedules were released. When the Arizona Cardinals were 7-0 a couple of seasons ago, one of the team's formulas for success, as prescribed by All-Pro safety Budda Baker, was to do everything they could to try to go 1-0 in the next game. As most NFL fans know, making NFL game predictions at this time of year can be a fool's errand. There are a plethora of factors (injuries, momentum, surprise stars and sudden slumps) that from game-to-game and week-to-week can actually turn...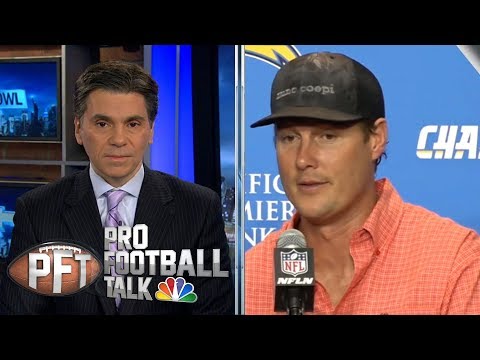 Chargers QB Philip Rivers set two single-game NFL records in a win over the Cardinals on Sunday, but Los Angeles did lose star running back Melvin Gordon to injury. #NBCSports #ProFootballTalk »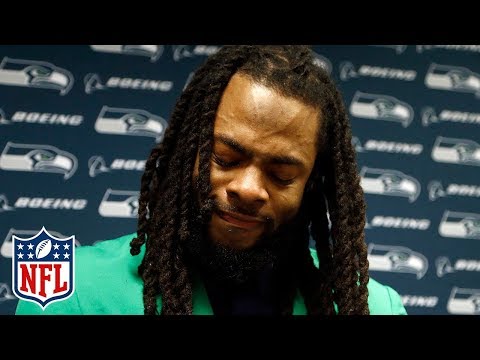 Listen to Seattle Seahawks cornerback, Richard Sherman, speak after suffering an injury against the Arizona Cardinals during Week 10. Watch full games with NFL Game Pass: https://www.nfl.com/gamepass?campaign=sp-nf-gd-ot-yt-3000342 Sign up for Fantasy F