6:10 AM EDT, Tue October 16, 2018
Last updated 23 hours ago
Baltimore Orioles Hot Stove Rumors 2018
Up to the minute news on Baltimore Orioles Hot Stove Rumors 2018
BaltimoreBaseball.com
There will be dozens of decisions facing the Orioles' new hierarchy beyond a new manager and coaches. At the top will be determining how they will proceed with rebuilding a team that hit bottom this past season. Will they sign free agents to one-year "bridge" contracts? Which players on the major league roster will stay? […]
Fish Stripes
One more minor trade should move the Fish ahead of the Baltimore Orioles in terms of international bonus pool size, ensuring they can outbid any other MLB team for the Cuban free agent. Five months since Víctor Víctor Mesa and his brother, Víctor Mesa Jr., left Cuba to pursue major league contracts, and one month since MLB officially declared them eligible to sign as international amateur free agents, the Marlins are finally closing in. Miami's main competition for the 22-year-old Víctor Víctor is the Baltimore Orioles. An organization that's long been idle on the international...
Baltimore Sun
The Orioles' main October pursuit seems to be finding a way to spend the significant amount of international signing bonus pool they amassed in part because of their July trades with the pursuit of Cuban amateurs Victor Victor Mesa and Victor Mesa Jr., plus their workout buddy Sandy Gastón. But...
Baltimore Sun
The Orioles are in a precarious position when it comes to the Cuban free agents Victor Victor Mesa and his brother, Victor Mesa Jr., who worked out last week in Miami in front of several clubs and represent the crown jewels of the international free-agent market. In the first offseason of the Orioles'...
Baltimore Sun
Orioles outfielder Adam Jones will mark what could be his final homestand in Baltimore by receiving the Louis M. Hatter Most Valuable Oriole Award. Jones, a pending free agent, is batting .281 with 15 home runs this season as one of the lone remaining veterans on a team that saw many of its top...
DodgerBlue.com
When the Los Angeles Dodgers acquired Manny Machado from the Baltimore Orioles before the non-waiver trade...
BaltimoreBaseball.com
It's been nearly two months since the Orioles completed the last of the trades that sent six veterans—Manny Machado, Zach Britton, Brad Brach, Kevin Gausman, Darren O'Day and Jonathan Schoop away—and brought back 15 players and $2.75 million in international signing bonus slot money. Although it's far too early to make a definitive judgment on […]
Call to the Pen
As Baltimore Orioles CF Adam Jones gets ready to enter free agency, one has to wonder where he will end up signing. Here are a few potential landing spots. It's safe to say 2018 has been a tumultuous year for the Baltimore Orioles. After making the playoffs in 2012, 2014, and 2016, the O's were […] Baltimore Orioles: Five potential landing spots for Adam Jones in 2019 - Call to the Pen - Call to the Pen - A Major League Baseball Fan Site - News, Blogs, Opinion and More
Call to the Pen
The Milwaukee Brewers traded INF Jonathan Villar and prospects (P Luis Ortiz and INF Jean Carmona) to the Baltimore Orioles for 2B Jonathan Schoop on the July 31 deadline to boost their playoff run. The Brewers hope Schoop will help in the short-term while the Orioles hope their haul will help in the long-term. Most […] Milwaukee Brewers: Who Won Orioles Schoop, Villar Trade? - Call to the Pen - Call to the Pen - A Major League Baseball Fan Site - News, Blogs, Opinion and More
Call to the Pen
The Baltimore Orioles did not have to trade Manny Machado. For less than a million dollars, they reportedly had a chance to extend him years ago. It would have made sense for the Baltimore Orioles to pursue a long term extension with Manny Machado. Even as a rookie, he established himself as a future star, […] Baltimore Orioles could have signed Manny Machado to long term deal - Call to the Pen - Call to the Pen - A Major League Baseball Fan Site - News, Blogs, Opinion and More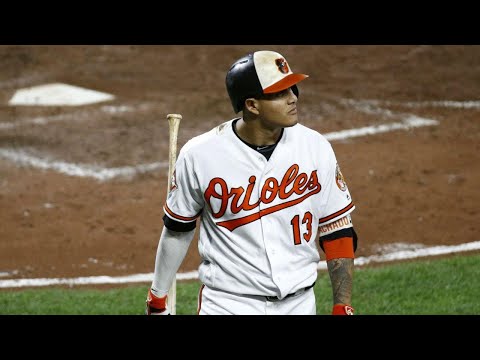 Tim and Sid talk about the chances Manny Machado is traded to either the Boston Red Sox or New York Yankees and what it could mean for future free agents like Bryce Harper.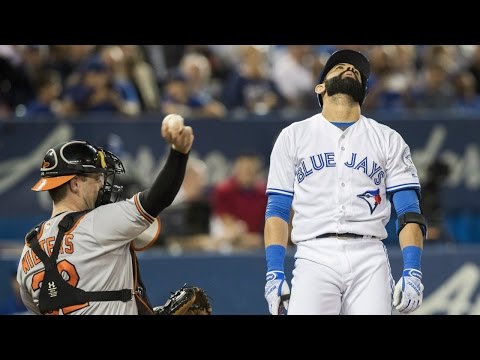 Baltimore Orioles GM Dan Duquette confirms the story to Blair and Wilner that he told Jose Bautista's agent that "we're not interested, our fans do not like your player."