2:42 AM EDT, Fri August 26, 2016
Last updated 49 mins ago
Baseball Winter Meetings
Up to the minute news on Baseball Winter Meetings
San Francisco Chronicle
Giants' reunion with reliever Nathan a long time coming The Giants and reliever Joe Nathan discussed a reunion as far back as the Winter Meetings, when the right-hander with more saves than all but 10 pitchers hunted for a job, at 41, while recovering from his second Tommy John surgery. The Giants offered a minor-league deal, the Cubs a major-league deal, so Nathan went to Chicago, where he finished his rehab then pitched in three late-July games before they cut him to clear a roster spot for outfielder Jorge Soler. The Giants signed Nathan now to get a two-week assessment before...
Baltimore Sun
Dan Duquette's interest in acquiring Wade Miley dates back to Duquette's first winter meetings as Orioles executive vice president before the 2012 season.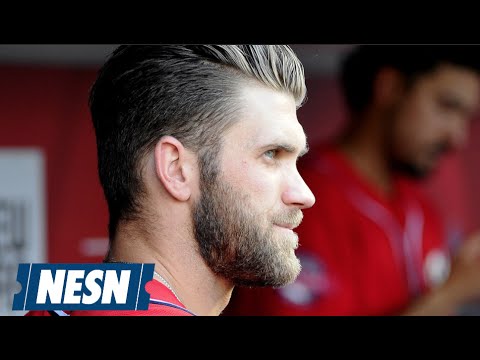 Bryce Harper likes to showboat and isn't shy about breaking baseball's "unwritten rules." NESN.com's Michaela Vernava explains how the Washington Nationals star called his sport a "tired" one. For more: http://nesn.com/2016/03/bryce-harpers-modern-bluepri
Eye on Baseball's Mike Axisa breaks down the rebuilding Brewers, who traded away several big name players this offseason and have some interesting young talent on their roster.