6:14 PM EST, Sat January 18, 2020
Last updated Jan 16, 2020
Ben Roethlisberger Injury Update
Up to the minute news and rumors on Ben Roethlisberger's injury
ClutchPoints
Despite losing starting quarterback Ben Roethlisberger for the entire season due to an elbow injury, there was some success to come out of the Pittsburgh Steelers' 2019 campaign. While the offense struggled to find its footing, the defense shined under pressure. Overall, defensive coordinator Keith Butler did a great job coaching his unit. It ranked […] The post The Steelers could get a late-round steal in Notre Dame CB Troy Pride Jr. appeared first on ClutchPoints.
Behind the Steel Curtain
Geoff Burke-USA TODAY Sports The Chiefs vs. Titans AFC Championship game will have a different feel to it this Sunday. There is a changing of the guard in the NFL. It has taken a while to happen, but it is finally happening. The days of Tom Brady, Peyton Manning and Ben Roethlisberger always being in the mix might be slowly coming to a halt, in one way or another. Manning has been retired for years now, Brady is in his 40s and faces an uncertain future and Ben Roethlisberger is coming off a season-ending elbow injury with his health being a major concern moving forward. With the Kansas...
Behind the Steel Curtain
Philip G. Pavely-USA TODAY Sports The Pittsburgh Steelers realize injuries are part of the game, but does it tell the whole story of James Conner and JuJu Smith-Schuster in 2019? The plan for the Pittsburgh Steelers was to lean on their Pro Bowl players from 2018 to help keep the vessel afloat after Le'Veon Bell and Antonio Brown departed for new pastures. JuJu Smith-Schuster and James Conner both were supposed to carry their position groups, and ensure there wasn't a big drop off in production from 2018 to 2019. While no one expected Ben Roethlisberger to suffer a season ending...
Behind the Steel Curtain
Photo: Philip G. Pavely-USA TODAY Sports The Pittsburgh Steelers have had their share of injuries in 2019, but the fact no player will need offseason surgery is a positive. The Pittsburgh Steelers' 2019 season came to a disappointing halt with an 8-8 record after losing three straight games to close out the campaign. If there was a theme throughout the season for the black-and-gold, it was like adversity through injury. Whether it was Ben Roethlisberger's elbow injury, Stephon Tuitt's pectoral injury, both season-ending injuries, or James Conner's inability to stay healthy and...
Still Curtain
The Steelers have some tough financial decisions to make during the offseason. Here are five moves Pittsburgh should make in 2020. With an unfortunate string of injuries this season, headlined by the absence of quarterback Ben Roethlisberger, many fans are pointing to next year as a legitimate contending season for the Steelers. However, with the […] 5 offseason moves the Steelers should make in 2020 - Still Curtain - Still Curtain - A Pittsburgh Steelers Fan Site - News, Blogs, Opinion and more.
ClutchPoints
The Pittsburgh Steelers entered the 2019 NFL season with high hopes of proving that they could compete without either Le'Veon Bell or Antonio Brown. Unfortunately, they got hit with the injury bug early on with the loss of star quarterback Ben Roethlisberger. He has missed almost the entire season. Amid speculation that Big Ben could […] The post Steelers QB Ben Roethlisberger 'more determined than ever' to come back in 2020 appeared first on ClutchPoints.
Behind the Steel Curtain
Joe Maiorana-USA TODAY Sports The Pittsburgh Steelers quarterback made sure the fan base knew his intentions heading into the offseason. The Pittsburgh Steelers, and quarterback Ben Roethlisberger, have been the center of some football talk the past few days when ESPN's Chris Mortenson stated the Steelers' franchise quarterback wasn't sure if he was going to play in 2020 after having surgery to repair his injured elbow. This sentiment went over like a lead balloon with the Steelers' fan base, but those who kept a realistic lens on how they view the team knew there was no...
ClutchPoints
Pittsburgh Steelers Super Bowl champion quarterback Ben Roethlisberger went down in Week 2 of the 2019 season, eventually having to undergo season-ending elbow surgery, but the AFC North franchise believes it will have their veteran gunslinger under center again in 2020. ESPN's Chris Mortensen reports that the Steelers are "optimistic" in Roethlisberger's full recovery from […] The post Steelers believe Ben Roethlisberger will return healthy next season appeared first on ClutchPoints.
Behind the Steel Curtain
Vincent Carchietta-USA TODAY Sports The second year quarterbacks return to the field was short-lived due to a shoulder injury The Pittsburgh Steelers have placed quarterback Mason Rudolph on the Reserve/Injured List ending his 2019 season. We have placed QB Mason Rudolph on the Reserve/Injured List and promoted C J.C. Hassenauer to the 53-man roster.@BordasLaw TRANSACTION: https://t.co/He34dOjhFZ pic.twitter.com/8JwcU7k5RT— Pittsburgh Steelers (@steelers) December 24, 2019 Rudolph started eight games for the Steelers and 2019 in the absence of Ben Roethlisberger. Dealing with...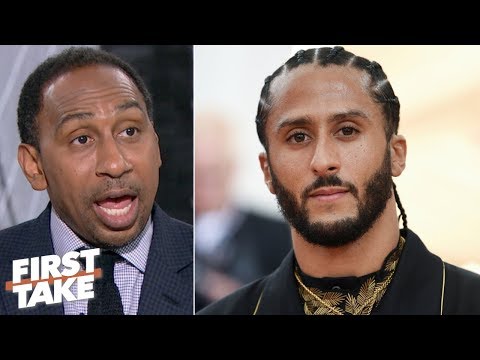 Stephen A. Smith suggests the Steelers should consider signing Colin Kaepernick after Ben Roethlisberger's season-ending elbow injury. Stephen A. also says he has been told that Kaepernick's agent has contacted Pittsburgh, along with the New York Jets and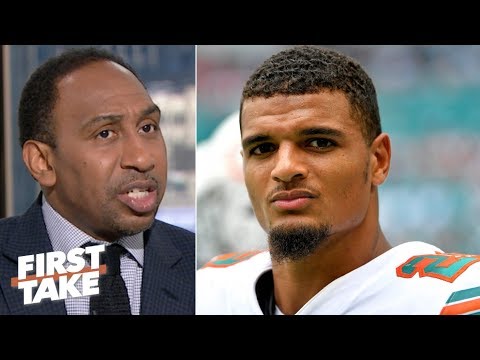 Stephen A. Smith isn't giving the Steelers a pass for this season and explains why trading a 2020 first-round pick to the Miami Dolphins for DB Minkah Fitzpatrick is a desperate move following news that Ben Roethlisberger will miss the rest of Pittsburgh'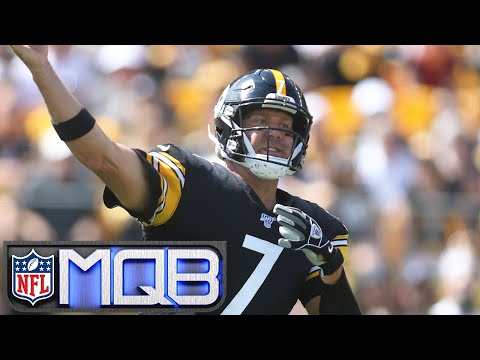 Our 'NFL Monday QB' analysts give their take on the news that Pittsburgh Steelers quarterback Ben Roethlisberger will undergo elbow surgery and be out for the rest of the season. Our analysts also react to New Orleans Saints quarterback Drew Brees needing