4:37 PM EDT, Tue July 25, 2017
Last updated Jul 19, 2017
Blake Griffin Contract Negotiations
Up to the minute news and rumors on Blake Griffin's contract
Los Angeles Times
When Doc Rivers sat down with Blake Griffin to pitch him on why he should stay in Los Angeles, his message was simple. "I just told him, 'We need you,' " he said. With the Clippers reintroducing Griffin on Wednesday at their practice facility after he officially signed a five-year, $175-million...
Sun Herald
Blake Griffin was back in his usual place, front and center on a Clippers stage. After opting out of his contract, Griffin didn't spend the offseason toiling over whether to …
NBA
The L.A. Clippers announced today that they have re-signed free agent forward Blake Griffin.
Orange County Register
When Chris Paul bolted for Houston, the general sentiment around the NBA was he slammed the franchise's championship window on his way out. But then the Clippers coaxed Blake Griffin to stay on a maximum contract, and on Monday night, the Clippers were close to another free agency win, finalizing a three-team sign-and-trade deal that […]
Orange County Register
Blake Griffin took the drama out of his turn as a free agent, agreeing to re-sign with the Clippers Thursday evening after meeting with Clippers owner Steve Ballmer, executives Doc Rivers, Lawrence Frank, Jerry West and a host of players at Staples Center, a source told the Southern California News Group. The Vertical reported the contract will […]
Boston Herald
LOS ANGELES—Blake Griffin walked into Staples Center on Friday afternoon, his eyes quickly diverting to a video of the Los Angeles Clippers' starting lineup that included him. A few seconds later, the video shifted to a museum that featured highlights of the seven years he wore No. 32 for the Clippers.As soon as a smile crossed Griffin's face upon entering the arena, one team executive who was not authorized to speak publicly on the matter said the sense was that the power forward would return to the Clippers.And Griffin will, agreeing to sign a maximum contract with the Clippers for...
Sun Herald
Blake Griffin has agreed to re-sign with the Los Angeles Clippers for a maximum deal of five years and $175 million, according to several NBA executives who were not authorized …
Inquisitr
Blake Griffin to the Denver Nuggets? The up and coming Nuggets are rumored to be interested in recruiting Griffin to join their team. The Nuggets are looking to improve their frontcourt, along with their playoff chances. Targeting the Los Angeles Clippers' star is a good place to start. According to CBS Sports, the Denver Nuggets will focus their attention to Blake Griffin as soon as NBA free agency opens up. Blake Griffin reportedly opted out of his contract (courtesy of ESPN) a day after the NBA draft. The Denver Nuggets' interest in Griffin is understandable, given the reports of a...
Inquisitr
The possibility of point guard Chris Paul joining the Houston Rockets have increased over the last couple of days. Paul, as most people expected, will utilize the player option in his Los Angeles Clippers' contract to become a free agent. In doing so, Chris Paul has opened the door for a potential departure. Nothing is imminent with Chris Paul and where would play. He has informed the Clippers that will skip the final year of his deal, according to the Los Angeles Times. Not only did Chris Paul exercise his opt-out clause, but so did power forward Blake Griffin. Chris Paul has some...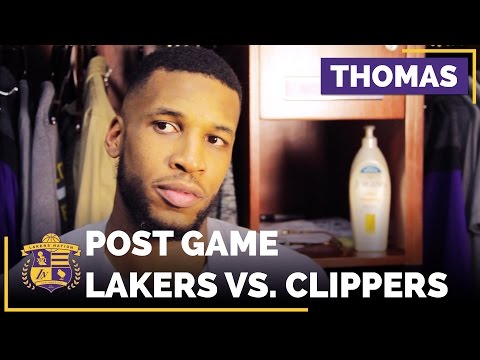 Los Angeles Lakers forward Thomas Robinson is a bright spot of the Lakers blowout to the Clippers, finishing with 16 points and 6 rebounds in just 10 minutes of playing time. Robinson talks about battling against Blake Griffin and wanting to see how he fa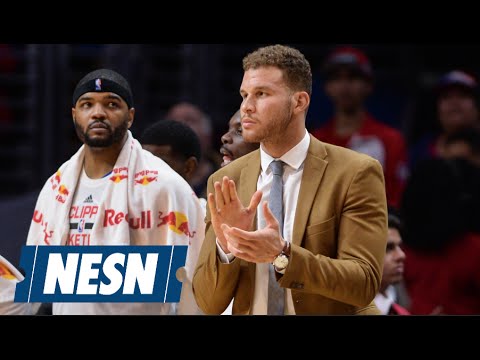 ESPN's Micheal Eaves reported that Los Angeles Clippers star Blake Griffin injured his hand during an altercation with a member of the Clippers staff. NESN.com's Ashley Allen has the details. http://nesn.com/2016/01/report-blake-griffin-suffered-hand-inj