3:53 AM EDT, Fri August 22, 2014
Last updated Aug 7, 2014
Brett Lawrie Injury Update
Up to the minute news and rumors on Brett Lawrie's injury
Toronto Sun
Brett Lawrie is back on the disabled list, this time with a left oblique strain.
National Post
His latest injury is an oblique strain that will cost him a month
Toronto Sun
While his Blue Jays teammates were taking batting practice late Wednesday afternoon, Brett Lawrie left the Rogers Centre to get an MRI on his latest injury, a sore lower back.
National Post
Manager John Gibbons refused to reveal the initial MRI results "until the time's right"
Baltimore Sun
The Toronto Blue Jays activated Brett Lawrie from the 15-day disabled list prior to Tuesday night's game against the Orioles.
Toronto Star
Fans looking for hope with Toronto falling behind five games behind Baltimore, and Brett Lawrie hurt again after returning from the disabled list.
Toronto Star
Infielder back from broken index finger for Orioles series.
National Post
Lawrie has been on the disabled list since June 23 after a pitch broke his right index finger
Toronto Star
The Jays' biggest second-half additions could be the returns of Adam Lind, Brett Lawrie and Edwin Encarnacion from the disabled list.
Toronto Sun
There is no such thing as a set lineup for the Blue Jays these days, not with Edwin Encarnacion, Brett Lawrie and Adam Lind still on the disabled list.
MLB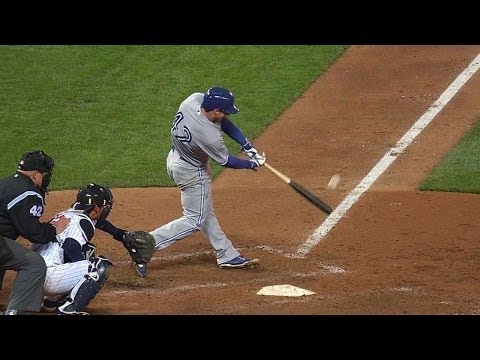 4/15/14: Brett Lawrie crushes a grand slam to left field that bounces off the second deck facade, giving the Blue Jays a 9-2 lead
MLB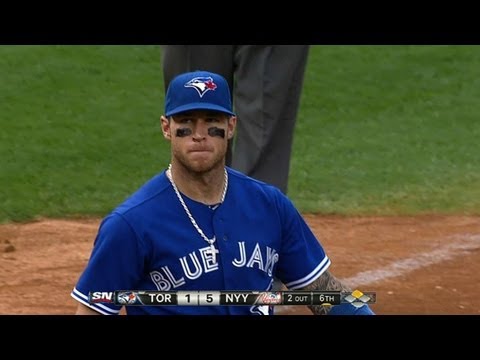 8/22/13: Brett Lawrie ranges to his right to stop a hard-hit grounder and makes a strong jump-throw to first to retire Chris Stewart
MLB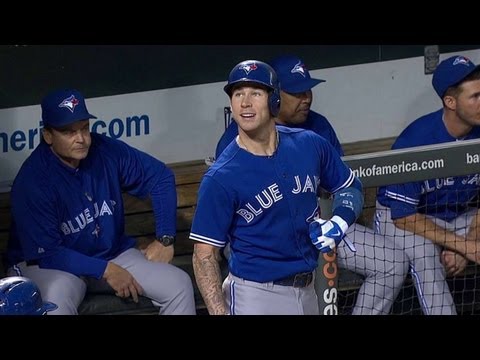 9/25/13: Brett Lawrie ditches his frustration from the game before, getting his jollies in the on-deck circle to show he's in better spirits