7:19 AM EDT, Fri May 26, 2017
Last updated May 23, 2017
Carmelo Anthony Trade Rumors
Up to the minute news and rumors on Carmelo Anthony's trade
CBS New York
They also discuss the Knicks parting ways with assistant coach Josh Longstaff and a potential Carmelo Anthony trade, as well as the Nets' future.
Inquisitr
Some of the latest Los Angeles Lakers rumors and news includes a former NBA star saying Carmelo Anthony wouldn't help the team much as well as speculation over their No. 2 pick and trades. The Lakers franchise is one that's been under a microscope lately, due to the success this team has shown over the years in the league. With former Lakers great Magic Johnson now looking to turn things around after Kobe Bryant's department, there have been rumors of the team making a trade for a star like Paul George or Jimmy Butler. One star they may want to avoid is Carmelo Anthony, according to a...
Inquisitr
Once again, NBA trade rumors are popping up regarding New York Knicks star Carmelo Anthony and his possible future destination in the league. The latest speculation is suggesting that 'Melo might wind up becoming part of Pat Riley's Miami Heat organization. If true, it would make Anthony the top star of the team and unite him with current team stars Goran Dragic and Hassan Whiteside for a potential playoff run. Will the Knicks and Heat end up making an NBA offseason trade involving Carmelo Anthony, though?Click here to continue and read more...
New York Daily News
Carmelo Anthony has remained silent since Phil Jackson publicly outlined that the Knicks will try to trade him ASAP.
Inquisitr
If Phil Jackson had it his way he would trade New York Knicks' star Carmelo Anthony to an NBA contender, this offseason he may get his wish. Will Carmelo Anthony waive his no-trade clause and accept a deal to play for another team? One of the biggest questions headed into the NBA offseason is what will happen in New York between Phil Jackson and Carmelo Anthony. The Knicks' president and star have been at odds with each other for much of the time that Jackson has been with the team. NBA trade rumors started heating up regarding Anthony. Because he is one of the few players who has a...
New York Post
Former Knicks coach Mike D'Antoni admitted to the worst-kept secret of his departure — he resigned on March 14, 2012, because of Carmelo Anthony. On the day of his resignation, The Post ran a back-page story, citing a source, that Anthony didn't want to remain a Knick at the trade deadline if he knew D'Antoni...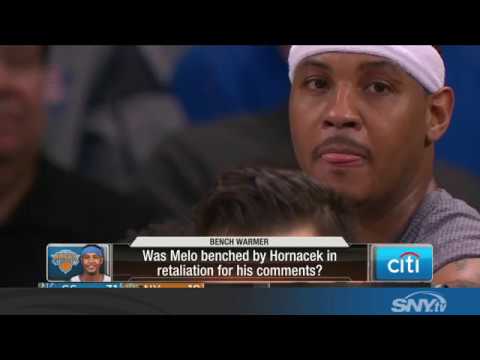 On SNY's Daily News Live, the panel debates the theory that New York Knicks star Carmelo Anthony was benched by head coach Jeff Hornacek against the Golden State Warriors in retaliation for Melo's comments about Hornacek's lack of in game adjustments.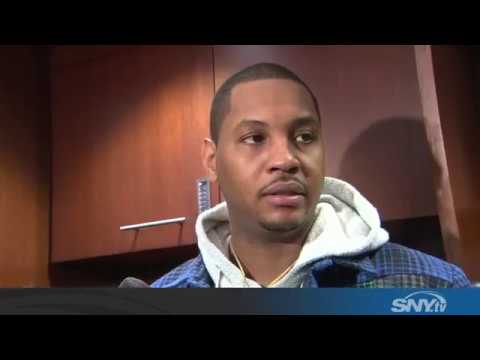 Carmelo Anthony, Kristaps Porzingis, and Jeff Hornacek discuss a 112-105 New York Knicks loss to the Golden State Warriors at Madison Square Garden on Sunday, which included a controversial first half with no music or entertainment in the arena.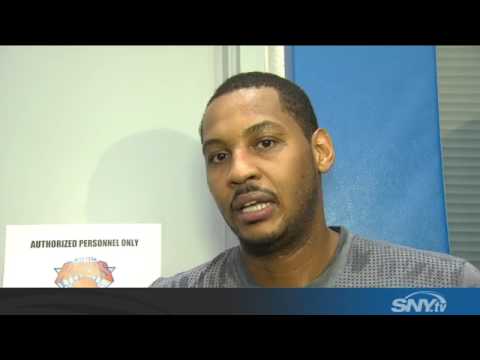 Carmelo Anthony addresses the constant drama that always seems to follow the New York Knicks, this time following a heartbreaking loss to the Toronto Raptors on Monday night and the release of Brandon Jennings.