10:43 PM EDT, Thu September 21, 2017
Last updated 7 hours ago
Carmelo Anthony Trade Rumors
Up to the minute news and rumors on Carmelo Anthony's trade
New York Post
Knicks GM Scott Perry, in a blog posted on the club website Thursday, made believe Carmelo Anthony doesn't exist, in following a franchise pattern. Perry mentioned the five members of the young core and left out Anthony, who is on the trade block. The Knicks expect Anthony to be at Monday's Media Day as training...
New York Post
Damian Lillard is doing all he can to recruit Carmelo Anthony. Lillard told The Undefeated that he has done all he could in trying to convince Anthony to waive his no-trade clause to open up a deal to the Trail Blazers. Lillard said that Anthony "didn't seem opposed" to the idea, but at last check...
Rip City Project
  Born in Oakland, California, Damian Lillard returns with his annual picnic. A new addition this year is talk of Carmelo Anthony trade rumors. Before arriving in Portland, Oregon, Blazers star Damian Lillard grew up in Oakland. He pays it back to his old stomping grounds through his annual picnic. In a piece by Marc Spears […] Damian Lillard discusses Carmelo Anthony at annual Oakland picnic - Rip City Project - Rip City Project - A Portland Trailblazers Fan Site - News, Blogs, Opinion and More
Rip City Project
  Will Carmelo Anthony to PDX talk ever stop? Carmelo Anthony to the Blazers — once a long shot of a trade that could've turned around a boring summer — is now a rehashed talking point we're all probably sick of. Don't let that stop you from thinking it'll end, though. On the recent The Woj Pod with Adrian Wojnarowski and Zach […] Zach Lowe talks Carmelo Anthony and the Blazers on The Woj Pod - Rip City Project - Rip City Project - A Portland Trailblazers Fan Site - News, Blogs, Opinion and More
Newark Star-Ledger
With Kyrie Irving out of Cleveland, the roadmap to a Carmelo Anthony to the Cavaliers trade is back.
New York Post
In a cruel bit of irony for Carmelo Anthony, the Rockets are making an appearance on the Knicks' preseason schedule, visiting the Garden on Oct. 9. According to widespread reports, Anthony has told the Knicks he is willing to waive his no-trade clause only for the Rockets, who feature his two buddies, Chris Paul and...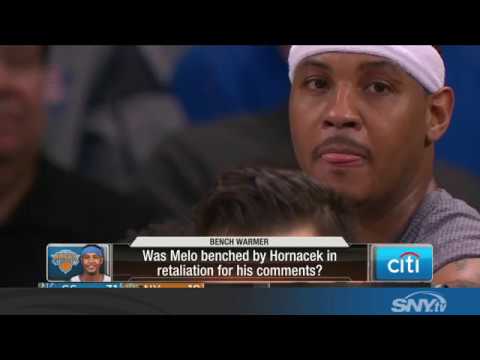 On SNY's Daily News Live, the panel debates the theory that New York Knicks star Carmelo Anthony was benched by head coach Jeff Hornacek against the Golden State Warriors in retaliation for Melo's comments about Hornacek's lack of in game adjustments.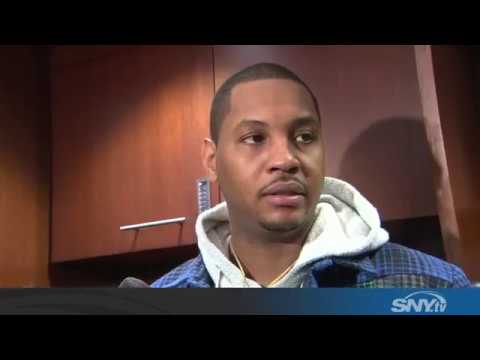 Carmelo Anthony, Kristaps Porzingis, and Jeff Hornacek discuss a 112-105 New York Knicks loss to the Golden State Warriors at Madison Square Garden on Sunday, which included a controversial first half with no music or entertainment in the arena.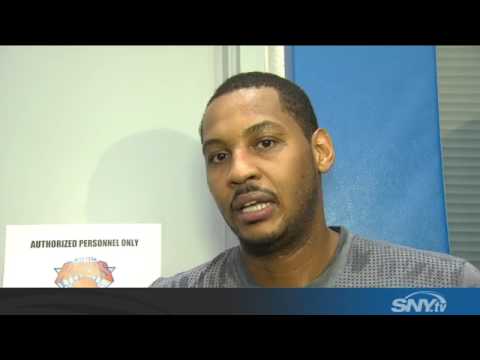 Carmelo Anthony addresses the constant drama that always seems to follow the New York Knicks, this time following a heartbreaking loss to the Toronto Raptors on Monday night and the release of Brandon Jennings.