5:09 AM EDT, Wed October 18, 2017
Last updated Oct 13, 2017
Carolina Panthers Injuries
Up to the minute news on Carolina Panthers Injuries
philly.com
CHARLOTTE, N.C. (AP) - Carolina linebacker Luke Kuechly left the Panthers' game Thursday night against the Philadelphia Eagles to be evaluated for a possible concussion.
Atlanta Falcons
Today's Early Bird Report includes a playoff simulator for fans to mess around with, a debate on which team is the best in the NFC and a recap of the Panther's loss to the Eagles on Thursday night.
Grand Rapids Press
The Lions fell 27-24 on Sunday to the Carolina Panthers in a game that wasn't really as close as the score indicated. Here's an analysis of the snap counts.
Grand Rapids Press
Stafford declined to address the injury after the game, but the pain was obvious.
Grand Rapids Press
Kenny Golladay hasn't done much since hauling in two touchdown catches on opening day, and it looks like that might not change Sunday against Carolina either.
FOX Sports
CHARLOTTE, N.C. (AP) The Panthers signed three-time Pro Bowl safety Jairus Byrd to help fill in for veteran Kurt Coleman, who'll miss at least a month with a knee injury.
FOX Sports
The Carolina Panthers lost another of Cam Newton's top targets to injury.
Darin Gantt explains how surprised he was to hear that Cam Newton needed surgery, how the Panthers can alter their offense and if Carolina could take a chance on Colin Kaepernick.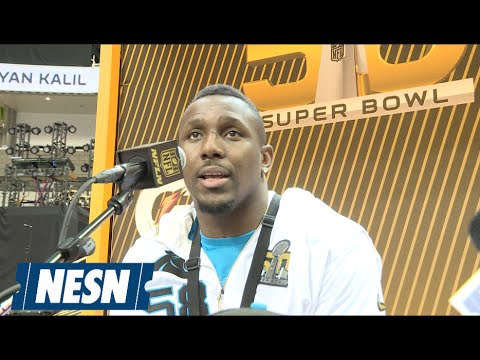 Carolina Panthers linebacker Thomas Davis spoke one-on-one with NESN.com's Michaela Vernava about his recovery from injury and how Cam Newton has shown his leadership qualities in the locker room.