2:42 AM EST, Fri November 24, 2017
Last updated Nov 16, 2017
Chicago Cubs Hot Stove Rumors 2017
Up to the minute news on Chicago Cubs Hot Stove Rumors 2017
MLB
As expected, Jake Arrieta and Wade Davis both rejected the Cubs' qualifying offers on Thursday, although the team was expected to stay in contact with both pitchers' agents about a possible return.
MLB
Cubs general manager Jed Hoyer said this will be a "challenging offseason" as the team tries to fill the pitching vacancies created by the departure of free agents Jake Arrieta, John Lackey and Wade Davis.
Larry Brown Sports
Free agent pitcher Alex Cobb sure sounds like he'd prefer to play for the Chicago Cubs. The former Tampa Bay Ray said Friday that he would be "very honored" to get the opportunity to discuss terms with the Cubs, and spoke highly of their current staff — led by manager Joe Maddon and new pitching...Read More
Chicago Sun-Times
The Cubs are willing to trade from their big-league hitting core to acquire pitching as they open the general managers meetings in Orlando on Monday.
Chicago Sun-Times
The Cubs could try to bring closer Davis back on a multi-year free agent deal. Meanwhile, outfielder Leonys Martin was outrighted off the roster.
San Francisco Chronicle
Kansas City first baseman Eric Hosmer, third baseman Mike Moustakas and outfielder Lorenzo Cain were among nine free agents who received $17.4 million qualifying offers from their teams Monday. Cubs pitchers Jake Arrieta and Wade Davis also received the offers, as did Tampa Bay pitcher Alex Cobb, Colorado closer Greg Holland, St. Louis pitcher Lance Lynn and Cleveland first baseman Carlos Santana. Players have until Nov. 16 to accept. If they sign with new teams, their old clubs would get an extra draft pick as compensation — possibly a much lower...
Chicago Sun-Times
Oddsmakers project where the Cubs pitching free agents will land and who will the Cubs sign.
MLB
It will be a busy offseason for the Cubs, who not only have some holes in the roster to fill on the roster but also spots on manager Joe Maddon's coaching staff.
Chicago Sun-Times
Questions surround Jake Arrieta and Wade Davis as MLB's free-agency deadline looms.
MLB
The Cubs have made it no secret they want to keep both Jake Arrieta and Wade Davis, and on Monday, they made qualifying offers to both free-agent pitchers.
Washington Times
CHICAGO (AP) - White Sox catcher Geovany Soto has declined his option for next season and become a free agent. The NL Rookie of the Year with the Cubs in 2008, he agreed to a minor league contract with the White Sox in January. The 34-year-old Soto missed most of ...
Larry Brown Sports
With Jake Arrieta's free agency looming, the Chicago Cubs may be positioning themselves to land another right-handed starter just in case. Marc Topkin of the Tampa Bay Times reported on Thursday that the Cubs are hiring ex-Tampa Bay Rays pitching coach Jim Hickey to the same position. It's official, former #Rays pitching coach Jim Hickey...Read More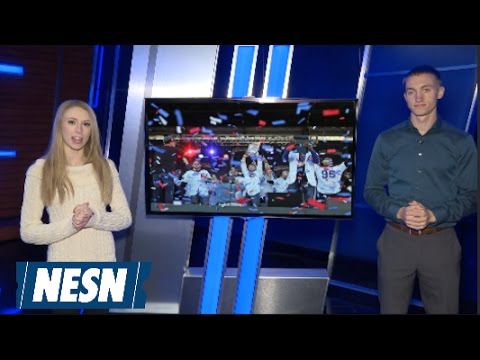 Now that the Chicago Cubs are the World Series Champions the MLB offseason is underway. NESN.com's Michaela Vernava talks with Darren Hartwell about the free agents. For more: http://nesn.com/boston-red-sox/