9:57 PM EDT, Tue June 19, 2018
Last updated 21 hours ago
Chris Paul Trade Rumors
Up to the minute news and rumors on Chris Paul's trade
ClutchPoints
The Houston Rockets entered last summer with one goal: find a way to take down the Golden State Warriors. They kicked things off with pure wizardry to trade for Chris Paul. During free agency, they went rangy wing hunting, snagging P.J Tucker and Luc Mbah a Moute to go along with Trevor Ariza. Houston slowed things down […] The post Surfing the blogosphere: Rockets talk with Ben DuBose appeared first on ClutchPoints.
The Dream Shake
How did CP3 do in his first season in Houston? On June 28, 2017, the Rockets made one of the biggest trades in franchise history, trading eight players for future Hall-of-Fame point guard Chris Paul. The trade came with a lot of praise, but a lot of criticism as well. How will he make it work with James Harden? He's never made it to the Conference Finals. He's not a playoff performer. I think it is safe to say that Paul disproved all three of those criticisms this season. Despite missing a good chunk of the first quarter of the season with a hamstring injury, CP3 turned the Rockets from...
Hoops Habit
With the 2018 NBA Draft approaching, the Los Angeles Clippers could be involved in a blockbuster trade if they are willing to give up enough assets. The Los Angeles Clippers gained an assortment of interesting pieces from the trades of Chris Paul and Blake Griffin to the Houston Rockets and Detroit Pistons, respectively. Among the […] Los Angeles Clippers: Ranking potential draft-day trades - Hoops Habit - Hoops Habit - NBA News, Rumors, Analysis, Opinion and Stats
Los Angeles Times
Well, watching the NBA Finals was like watching paint dry. Yes, the Warriors are a great team, but was this really the intent of the NBA? To stack talent inordinately in one team? Chris Paul was stopped from going to the Lakers years back when the Lakers were stacked, so why was the Durant trade...
ClutchPoints
Most have considered LeBron James landing with the Houston Rockets a suicide mission, but The King's new destination could perhaps not be as far-fetched as previously thought. The Rockets will have to go deep into the luxury tax to do so, but they must first pull off another Chris Paul-like trade to make this happen. […] The post How the Rockets can land LeBron James appeared first on ClutchPoints.
Hoops Habit
In his first season with the Houston Rockets, Chris Paul showed an ability to coexist with another superstar ball-handler. When Chris Paul was brought aboard the Houston Rockets via a trade this past offseason, questions were swirling about how the nine-time All-Star would fit next to James Harden. As someone who was used to singlehandedly running […] Houston Rockets: 2017-18 player grades for Chris Paul - Hoops Habit - Hoops Habit - NBA News, Rumors, Analysis, Opinion and Stats
The Dream Shake
Daryl Morey's most diabolical offseason produced his best team. No one knew if it would work, but one else but Daryl Morey had the brains and the balls to pull off this offseason. With the Rockets' season officially over, one thing is crystal clear: Morey knew exactly what he was doing. Montrezl Harrell had a nice season on the Clippers, and Patrick Beverley I'm sure would have, if he were healthy. Who knows what will become of Sam Dekker's NBA future. The Rockets won the Chris Paul trade so thoroughly, and Morey's execution was so masterful, that many are envisioning him pulling...
www.chron.com
Rockets general manager Daryl Morey and coach Mike D'Antoni had their meetings with star guard Chris Paul and came away speaking of Paul's free agent plans as if he had already reached his decision. During the season, Paul had said, "That's what happened when the trade happened."
ClutchPoints
The Houston Rockets defeated the defending NBA Champion Golden State Warriors in Game 6 of the Western Conference Finals, but were also dealt a devastating blow to their own title hopes when star point guard Chris Paul went down with a hamstring injury late and couldn't finish the game. The Rockets confirmed that Paul suffered […] The post Rockets video: Chris Paul walking in practice without limp and in good spirits appeared first on ClutchPoints.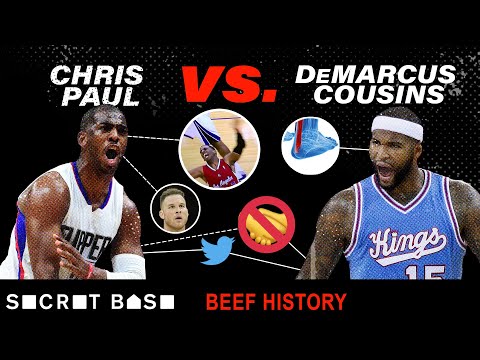 Chris Paul and DeMarcus Cousins are surprisingly similar - both had a reputation for being competitive to a possible fault coming out of college, both struggled on teams that didn't win as much as they should have, and both have been part of unexpected tr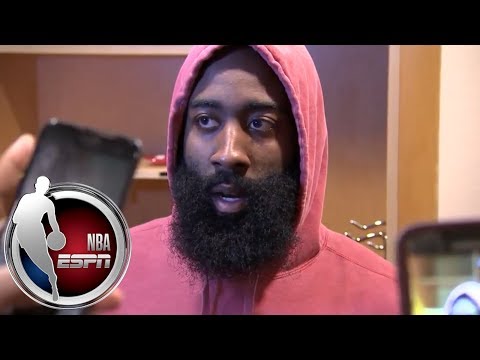 Houston Rockets guard James Harden responds to teammate Chris Paul being left off the NBA All-Star roster, saying he definitely deserved it and asking, re: when Harden was injured, "Did you see the show he was putting on?" ✔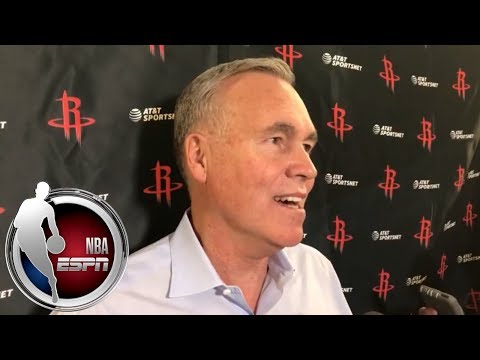 Houston Rockets coach Mike D'Antoni comments on Chris Paul not making the NBA All-Star team, saying "I was amazed" that his new point guard was passed over. ✔