9:08 PM EDT, Sat May 26, 2018
Last updated 20 hours ago
Daniel Murphy Injury Update
Up to the minute news and rumors on Daniel Murphy's injury
Federal Baseball
Two of the Nationals' many injured players are headed out for rehab assignments this weekend with the Harrisburg Senators... Nationals' GM Mike Rizzo told 106.7 the FAN in D.C.'s Sports Junkies that both Brian Goodwin (wrist) and Daniel Murphy (knee) were close to heading out on rehab assignments during an interview with the Junkies this past Wednesday morning. "Brian is starting to swing the bat," Rizzo said. "He's taking batting practice, of course he had the wrist tendon soreness. He'll be hopefully going out to start rehab games soon." Goodwin injured his wrist on a...
Federal Baseball
There are plenty of injuries to discuss. Mike Rizzo talked about a few of the injured Nationals in his weekly visit with the 106.7 the FAN's Sports Junkies. Washington Nationals' first baseman Ryan Zimmerman (oblique) took 50 swings last week, and Adam Eaton was throwing on the field in Nationals Park after surgery on his ankle. Ryan Madson was placed on the 10-Day DL this week with what a press release on the injury described as a "a sore pectoral muscle", though the veteran reliever told reporters it should not keep him out long. "It just felt like a cramp in my pec," Madson...
Federal Baseball
Catch up on the last 24 hours in Nationals news while you wait for the start of this week's two-game set with the Yankees. So. The Nats just swept the best team in the NL (at least, up to this weekend) over four games. The Caps are up 2-0... in the third round. Savor this feeling, because you're not gonna get anything like it for a while. Here's the scoop from South Capitol. The Nats are on a tear while injury-hobbledRyan Zimmerman is on the DL (though Matt Adams replacing him isn't exactly the worst thing), as is Matt Wieters, along with Joe Ross, Adam Eaton, and Daniel Murphy....
Federal Baseball
Second baseman Daniel Murphy talked to reporters in Nationals Park on Wednesday, providing an update on his recovery from offseason knee surgery... Washington Nationals' second baseman Daniel Murphy joked with reporters this winter that he didn't want to put a timetable on when he would return from cartilage debridement and micro-fracture surgery on his right knee. "I think any rehab process is going to be unique to the individual. so I'm not necessarily surprised about anything that happens." - Daniel Murphy "I don't want to put any timetables on it," he explained,...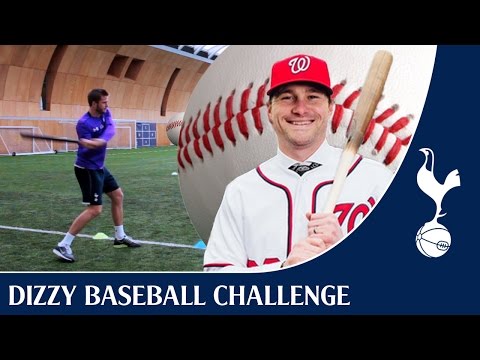 Eric Dier takes on Washington Nationals Daniel Murphy in a game of dizzy baseball. Who can stay on their feet and hit their way to victory !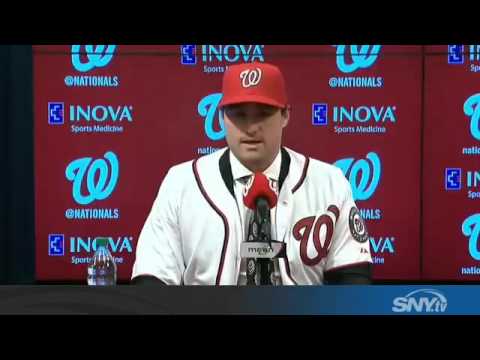 Daniel Murphy speaks about his new deal with the Washington Nationals, and shares some messages he received from his former teammates with the New York Mets.