10:35 AM EDT, Wed October 01, 2014
Last updated Sep 29, 2014
Daniel Murphy Injury Update
Up to the minute news and rumors on Daniel Murphy's injury
Newark Star-Ledger
Murphy enters tonight hitting .299 -- ninth best in the National League -- and after amassing four hits Friday night, he's seventh in the NL with 169 hits despite missing two weeks on the disabled list
Mets Blog | ESPN New York
NEW YORK -- Daniel Murphy apparently avoided a fracture to his left wrist, but it's unclear how long he may be sidelined. Daniel Murphy #28 2BNew York Mets 2014 STATS GM129 HR9 RBI53 R73 OBP.343 AVG.299 Murphy was drilled with a fastball from Matt Thornton in the eighth inning and departed Thursday's series opener against the Washington Nationals. The wrist significantly swelled. X-rays were negative. "The swelling was quite immense when he came off," Terry Collins said.
Newark Star-Ledger
After X-rays returned negative, Murphy was diagnosed with a contusion on the left wrist.
Mets Blog | ESPN New York
With David Wright out, Dilson Herrera will play second base, with Daniel Murphy moving to third base.NEW YORK -- Daniel Murphy is headed to third base for the remainder of the season. With David Wright shut down with "persistent inflammation" in the rotator cuff in his left shoulder, the Mets will reposition Murphy at third base. A natural third baseman, Murphy nonetheless has not started there since July 21, 2011. That season, Murphy slid back to that position for 25 starts with Wright absent while dealing with a stress fracture in his lower back.
Mets Blog | ESPN New York
NEW YORK FIRST PITCH: The Mets were nine games under .500 when they lost their lone .300 hitter to a calf injury. They went 8-5 in the 13 games Daniel Murphy missed. Murphy figures to return from the DL for Tuesday night's game against the Colorado Rockies, and general manager Sandy Alderson said Murphy will take back the second base job that Dilson Herrera held in his absence. The Mets are still trying to win games, and as Alderson said, while Herrera has played well for a 20-year-old, "he hasn't done enough to displace Murphy.
Mets Blog | ESPN New York
CINCINNATI -- The impending return of All-Star second baseman Daniel Murphy from the disabled list leaves Mets manager Terry Collins with a pleasant problem. What does he do with Dilson Herrera? Dilson Herrera#2 2BNew York Mets2014 STATS GM7 HR2 RBI6 R3 OBP.333 AVG.259The 20-year-old Herrera, the youngest player in the majors, has impressed Collins since being called up from Double-A Binghamton on Aug. 29 when Murphy went on the disabled list with a strained right calf.
SNY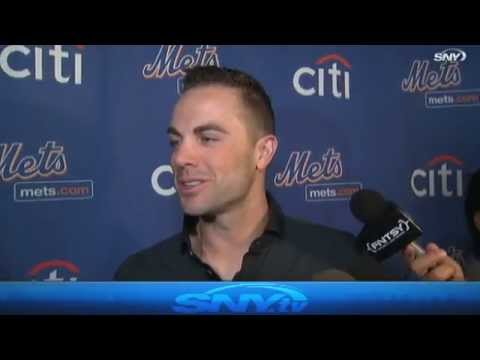 David Wright hosted his annual fantasy football draft event to raise money for charity and was joined by New York Mets teammates Matt Harvey, Daniel Murphy, Jon Niese
SNY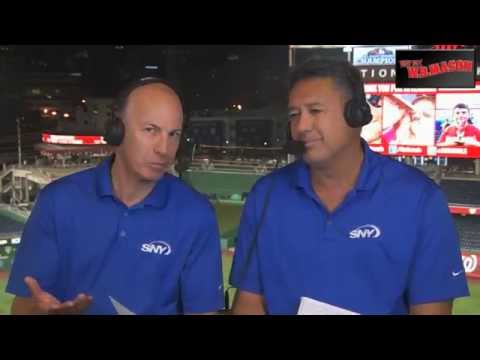 Daniel Murphy had three hits including an RBI single in the Mets' 6-1 victory over the Washington Nationals.
SNY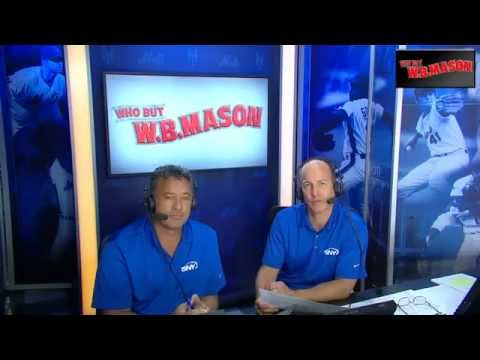 The Mets pounded out 15 hits, including homeruns from Daniel Murphy and Lucas Duda in an 11-2 rout of the Phillies.