1:17 AM EDT, Thu September 20, 2018
Last updated Sep 15, 2018
David Wright Injury Update
Up to the minute news and rumors on David Wright's injury
New York Post
BOSTON — David Wright's last scheduled game is Sept. 29, but that doesn't mean the Mets captain will be inactive until then. On Friday, manager Mickey Callaway indicated he plans to use Wright in a pinch-hitting role, as needed, upon his activation from the disabled list on Sept. 25. Wright is with the team on...
Call to the Pen
David Wright had been on a Hall of Fame trajectory. Instead, after being sidelined by over two years with injuries, he will make one final appearance at the end of the season. There was a time when David Wright was one of the best players in baseball. The New York Mets third baseman was a […] New York Mets: What could have been for David Wright - Call to the Pen - Call to the Pen - A Major League Baseball Fan Site - News, Blogs, Opinion and More
New York Post
In the end, David Wright's grand farewell came down to just a little more money than the Mets are paying Michael Conforto for the entire 2018 season. The fourth-year outfielder Conforto is earning $605,090, a hearty bargain, for what has turned into a nice recovery season from his serious left shoulder injury. For six days...
Lone Star Ball
David Wright is expected to play one final game for the New York Mets on September 29 before retiring David Wright, the New York Mets third baseman who has been plagued with injuries the past several years, indicated today that he expected to retire at the end of 2018 after starting one last game at third base for the Mets at the end of September. Its sad but not unexpected news. Wright, 35, was a legitimately elite player who performed at an MVP level early in his career, combining on base ability, power, speed and quality defense at the hot corner. He has struggled to stay, or even get,...
Amazin Avenue
Your Friday morning dose of New York Mets and MLB news, notes, and links. Meet the Mets David Wright's minor league rehab assignment is at an end. He joins the Mets in San Francisco to continue his rehab with the major league club. However, he is not yet being activated from the disabled list. An exact return date has yet to be announced, but things seem to be lining up for him to return a week from now when the Mets return home to Citi Field. However, John Ricco's comments about a potential David Wright return have been less optimistic than Wright himself. Jay Jaffe of Fangraphs rips...
SNY TV
David Wright is set to join the Mets in San Francisco, ending his minor league rehab assignment but remaining on the disabled list.
New York Post
David Wright is coming back to the Mets. He just won't be playing for the Mets — not yet, at least. The third baseman will join the team in San Francisco, with a series starting Friday, to continue his rehab under the eye of the Mets' training staff but will remain on the disabled list,...
Amazin Avenue
The exact date of his return remains unclear, but there is a chance he could be activated for the Mets' next home stand. Today the Mets announced that David Wright will be joining the team in San Francisco, where the Mets begin a three-game series tomorrow night, in order to continue his rehab with the Mets' training staff. He will remain on the disabled list—at least for now. Rosters are due to expand on Saturday, leaving the door open for Wright to be activated on this road trip. However, John Ricco said as recently as Tuesday that it is "unrealistic to think he'll be...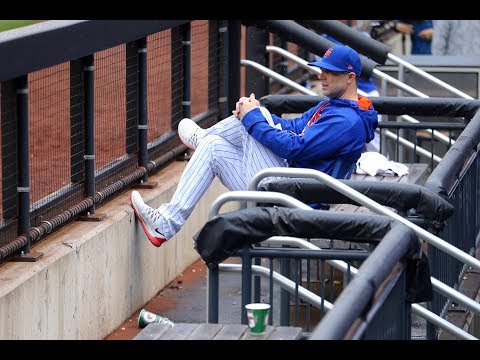 On SNY's Baseball Night in New York, the panel discusses David Wright's recent comments regarding his health and durability moving forward, as the New York Mets captain said, "It really hurts to say this, but I obviously can't be relied on to go out there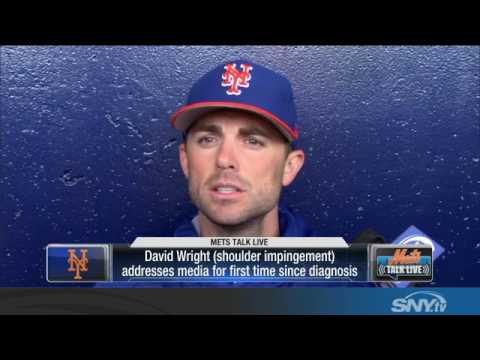 New York Mets captain David Wright addresses the media for the first time since being shut down with his shoulder injury.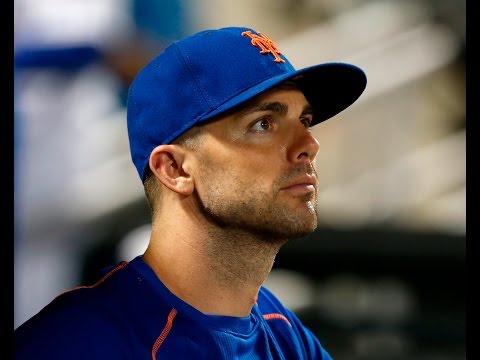 On SNY's Mets Talk Live, Doug Williams, Anthony McCarron, and Nelson Figueroa discuss the options going forward for the New York Mets as their captain David Wright struggles to stay healthy.