12:54 PM EST, Mon January 24, 2022
Last updated Jan 22, 2022
Detroit Tigers Hot Stove Rumors 2022
Up to the minute news on Detroit Tigers Hot Stove Rumors 2022
Detroit Jock City
Current free agent Carlos Correa recently changed agents, and it begs the question, are the Detroit Tigers suddenly back in the mix for his services? It's been documented that Correa recently switched agents and now will be added to the lengthy list of players represented by MLB super-agent Scott Boras. Boras and the Detroit Tigers […] Is Carlos Correa still an option in free agency for the Detroit Tigers? - Detroit Jock City - Detroit Jock City - A Detroit Sports blog
Detroit Jock City
While the Detroit Tigers are not particularly in the market for a blockbuster trade, they may be looking to shake things up. The rebuild is moving in the right direction, and with a trade, they may be able to expedite the process. The Detroit Tigers should consider calling up the Pittsburgh Pirates and trying to […] Detroit Tigers hypothetical: Trading for Bryan Reynolds to build outfield - Detroit Jock City - Detroit Jock City - A Detroit Sports blog
Detroit Jock City
Detroit Tigers fans, buckle in. It's time for you're quarterly article on Jackson Jobe. The Detroit Tigers used their third overall pick in the 2021 MLB First-Year Amateur Player Draft on Jobe, a high-school phenom from Oklahoma. Months later, it looks like the Tigers high-school draft pick could wind up being something special. When it […] Jackson Jobe might wind up being a trade piece for the Detroit Tigers - Detroit Jock City - Detroit Jock City - A Detroit Sports blog
Detroit Free Press
The Tigers signed infielder Clayton Campbell for a $125,000 bonus as an international free agent. He will start 2022 in the Florida Complex League.       
Bless You Boys
Photo by Mark Cunningham/MLB Photos via Javier Osorio and Samuel Gil are each expected to sign with Detroit. International Free Agency is something the Detroit Tigers have recently starting investing more heavily into in recent years. In the Mike Ilitch years it was rarely a major focus for the organization, though they did land their fair share of undervalued gems anyway. However, since the advent of the bonus pool system, the Tigers have started forking over seven figure bonuses with much greater regularity. For a long time, International Signing Day took place in...
Call to the Pen
With the offseason hot stove doused by the current Major League Baseball lockout, there is plenty of anticipation from fans on what could happen when trades and free agent signings begin again. Could a trade between the Detroit Tigers and Oakland A's be a possibility after the lockout ends? On paper, this trade proposal between […] This Detroit Tigers-Oakland A's trade proposal makes sense - Call to the Pen - Call to the Pen - A Major League Baseball Fan Site - News, Blogs, Opinion and More
Detroit Jock City
The Detroit Tigers are amid a work stoppage, which makes things challenging for them as this offseason continues. Like all of Major League Baseball, it has been a dead period for signings and trades amid all of the chaos. The Detroit Tigers are not done this offseason and need to make a few more moves […] Detroit Tigers: Lockout becomes more worrisome each day it continues - Detroit Jock City - Detroit Jock City - A Detroit Sports blog
Lone Star Ball
Santa throws up-and-in fastball to child on the naughty list. | Photo by Leon Halip/ Texas Rangers update for Saturday, December 25 Good morning and merry Christmas, LSB. The only bit of news this morning is that former Ranger Hyeon-jong Yang is returning to the Kia Tigers of the KBO, where he played for 14 years before signing with Texas prior to last season. Also MLB dot com has a list of each franchise's "best gift" ever received. Personally I'd have asked for a free agent 3B who'd solidify a HoF career over 1000-plus games with the Rangers, but Kennedi made a...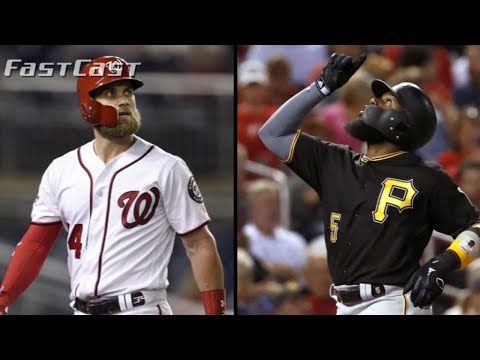 The baseball world's attention focuses on Bryce Harper's free agency, plus Josh Harrison agrees to a one-year deal with the Tigers About Major League Baseball: Major League Baseball (MLB) is the most historic professional sports league in the United Stat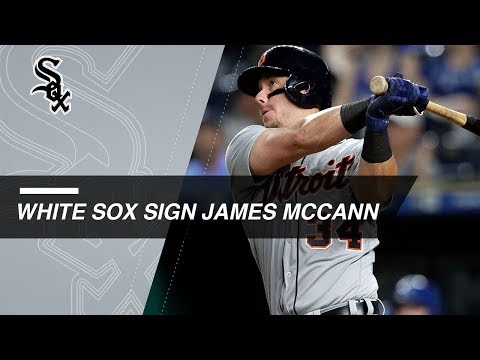 James McCann heads for free agency after being non-tendered by the Tigers About Major League Baseball: Major League Baseball (MLB) is the most historic professional sports league in the United States and consists of 30 member clubs in the U.S. and Canada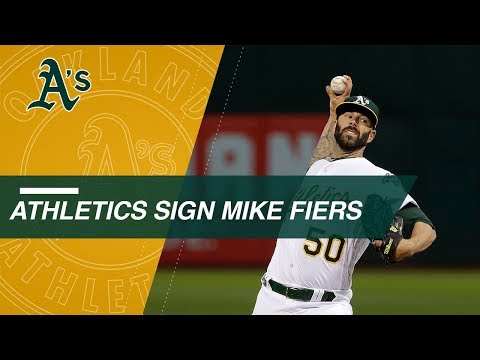 Mike Fiers is non-tendered by the Athletics and becomes a free agent after going 12-8 with a 3.56 ERA for the A's and Tigers About Major League Baseball: Major League Baseball (MLB) is the most historic professional sports league in the United States and