12:38 AM EDT, Sat March 24, 2018
Last updated 15 hours ago
Erik Karlsson Contract Negotiations
Up to the minute news and rumors on Erik Karlsson's contract
The Hockey Writers
While the Ottawa Senators have been eliminated from playoff contention, the remaining games are still very significant to some individual players. The defensive scoring title is still within Erik Karlsson's reach, rookies like Filip Chlapik and newly signed Christian Wolanin have something to prove, and players like Ryan Dzingel are hoping to solidify breakout seasons. […] The post Stone's Selke Chances Hurt by Injury appeared first on The Hockey Writers.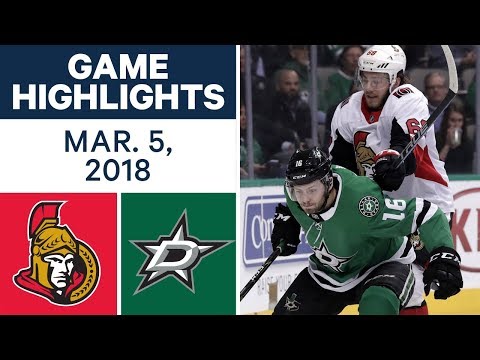 Erik Karlsson scored in overtime to fend off the Stars for a 3-2 Senators win. ----------------------------------------------
Sportsnet.ca
Erik Karlsson was the biggest fish available at the NHL trade deadline, but now that the team hasn't traded him the star defenceman kept the door open on a potential contract extension.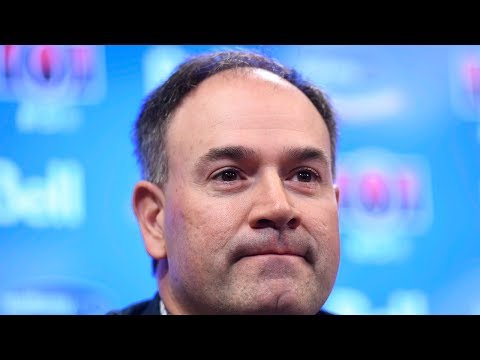 Ottawa Senators GM Pierre Dorion talked about his experience at the NHL trade deadline and explained why franchise defenceman Erik Karlsson was not traded. ----------------------------------------------
Last Word on Hockey
We're now about two days away from the NHL trade deadline and we have a fresh batch of NHL trade rumours. Today we look at Ottawa Senators superstar Erik Karlsson, Montreal Canadiens centre Tomas Plekanec, and New York Rangers defenseman Ryan McDonagh. Latest NHL Trade Rumours Erik Karlsson Rumour: Travis Yost reports that the Tampa Bay Lightning are in complicated trade negotiations with the Ottawa Senators for Erik Karlsson. The deal could include a third or fourth team in order to make the cap implications work, but as of now the Lightning are the only team capable of making a...
Eyes On The Prize
They could be leveraging their cap space to get a draft pick or two for helping to facilitate a trade of the Senators captain. The Montreal Canadiens may be willing to use their massive amount of available cap space to help the Ottawa Senators trade Erik Karlsson. Per source, the Montreal Canadiens have been engaged as a third-party team in an Erik Karlsson trade.— Travis Yost (@travisyost) February 24, 2018 It has been reported that the Senators are hoping to use a potential trade of their superstar captain to help them out of Bobby Ryan's contract. The Canadiens have the space to...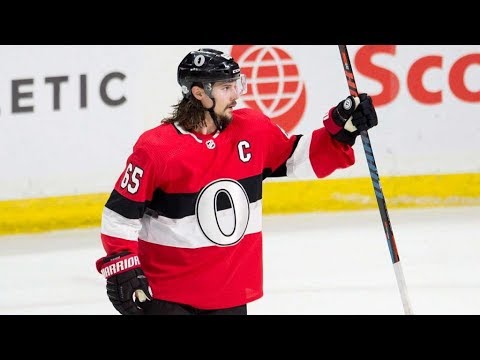 HC at Noon gets into a pretty serious debate on whether Tampa Bay should give up a bunch of assets for two shots at a Cup with Erik Karlsson, whether they'd even be able to sign him after that or not.