2:20 PM EDT, Fri June 02, 2023
Last updated May 26, 2023
Green Bay Packers Injuries
Up to the minute news on Green Bay Packers Injuries
ClutchPoints
Aaron Rodgers couldn't have sounded less concerned about his recent calf injury when the New York Jets quarterback was told how fans and some members of the media were reacting to him missing voluntary OTA workouts this week. Speaking on Mad Dog Radio, Rodgers advised host Adam Schein, "Tell them all to just relax a […] The post Jets' Aaron Rodgers brings back old Packers line to ease calf injury concerns appeared first on ClutchPoints.
FOX Sports
Aaron Rodgers showed up to the New York Jets OTAs, limping on his ankle. He did not attend the Green Bay Packers OTAs last season but did so this time. Is this a concern for Rodgers and the Jets moving forward? Colin Cowherd explains why fans should not worry about his injury and previous mistakes that he has learned ahead of moving to the Big Apple.
Acme Packing Company
Remember the weird Caleb Hanie rule? It's back. Prior to 2011, the NFL had a "third quarterback rule" which allowed teams to use an inactive quarterback in certain situations with certain limitations. A famous example of this was in 2010, when the Chicago Bears played the Green Bay Packers in the playoffs and Bears starting quarterback Jay Cutler went down with an injury. With backup Todd Collins starting off zero-for-four in the passing game, Chicago pulled the plug on Collins and pushed Caleb Hanie into the game. At that point, because the Bears had utilized the...
ClutchPoints
It's going to be at least one more year before former Green Bay Packers cornerback Kevin King is back in an NFL game. After taking a break from football during the 2022 season, King has suffered a torn Achilles that will almost certainly cause him to miss the entire 2023 campaign. Kevin King announced the […] The post Kevin King suffers devastating injury ahead of planned 2023 return appeared first on ClutchPoints.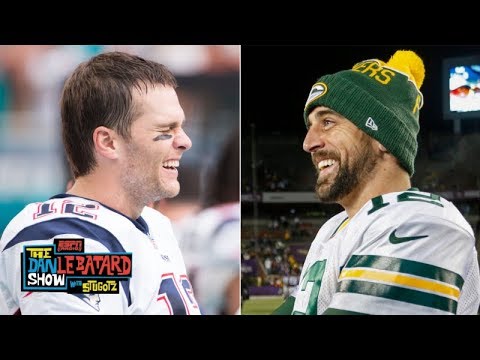 Green Bay Packers QB Aaron Rodgers joins The Dan Le Batard Show to discuss his injury from the 2018 NFL season, his thoughts on New England QB Tom Brady's critics, and his problems with the wave and whether he'll start one the next time he's at a Milwauke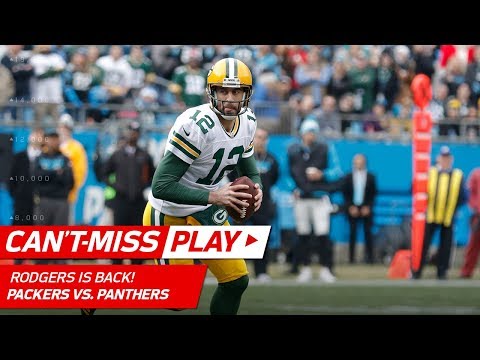 The Green Bay Packers take on the Carolina Panthers in Week 15 of the 2017 NFL Season. Watch full games with NFL Game Pass: https://www.nfl.com/gamepass?campaign=sp-nf-gd-ot-yt-3000342 Sign up for Fantasy Football! http://www.nfl.com/fantasyfootball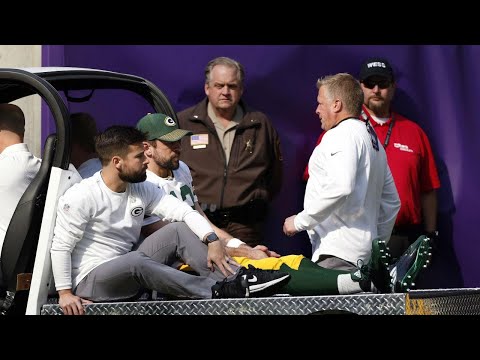 Tim and Sid discuss the massive loss of Green Bay Packers quarterback Aaron Rodgers to injury and if it means their season is truly over, or if they still have a chance.