5:26 PM EDT, Mon June 18, 2018
Last updated 8 hours ago
Jacksonville Jaguars Injuries
Up to the minute news on Jacksonville Jaguars Injuries
Big Cat Country
The Jacksonville Jaguars have been healthy through most of the 2018 offseason and don't really have anyone coming back off of a major injury, however linebacker Myles Jack has missed a lot of the practices and was slowly being worked back in this past week. Some fans have been concerned about Jack's injury, because of his knee issue prior to the 2017 NFL Draft, but Jaguars head coach Doug Marrone doesn't seem to be too concerned. "It was like we could put him (Jack) in there, and he's just coming off, so he hasn't had a lot of time to condition as much as I would like him to do...
Big Cat Country
The Jacksonville Jaguars have signed first-year long snapper Andrew East and first-year offensive tackle Sean Hickey to their roster. To make room on the roster, the team waived fullback Lamar Atkins and long snapper Colin Holba. We have signed first-year LS @AndrewDEast and first-year OT Sean Hickey to the roster.https://t.co/nA5hq0eq5j— #DUUUVAL (@Jaguars) June 14, 2018 If you'll remember, Holba was the long snapper the Jaguars signed after losing both Carson Tinker and Matt Overton to season-ending injuries. East played at Vanderbilt and Hickey played at Syracuse, but neither...
Still Curtain
Eli Rogers has returned to the Pittsburgh Steelers in hopes of landing a new contract and rejoining his team before training camp. After suffering a torn ACL in the playoff game against the Jacksonville Jaguars last season, Rogers didn't receive a contract offer from Pittsburgh in the spring. As he rehabbed his injury, Mike Tomlin […] Eli Rogers back at Pittsburgh Steelers complex, eyeing return - Still Curtain - Still Curtain - A Pittsburgh Steelers Fan Site - News, Blogs, Opinion and more.
NFL Spin Zone
The Jacksonville Jaguars have healthy wide receivers and quality depth once more heading into the 2018 season. Wide receiver depth was a problem for the Jacksonville Jaguars due to all the injuries, last season. Allen Robinson's injury ended his season in Week 1. Allen Hurns and Marqise Lee battled through injuries all season long. Those […] Jacksonville Jaguars: Once again, the receiving corps is deep - NFL Spin Zone - NFL Spin Zone - NFL news, rumors, analysis, opinions, stats, mock drafts, scores, and GIFs.
Hogs Haven
The arrival of rookie running back Derrius Guice has excited many in Redskins Nation. Despite playing on a bad wheel most of 2017, Guice still managed to put up 1251 rushing yards, and 11 touchdowns, and catch 18 passes for 124 yards in LSU's prehistoric offense. He averaged 6.5 yards per carry throughout his collegiate career; often having to share time with current Jaguars star Leonard Fournette. During the NFL combine, while still not completely recovered from his lower body injury he sustained during the season, Guice managed to run an official 4.49 40 yard dash, and jump 31.5...
Big Cat Country
It's always exciting when organized team activities (OTAs) roll around in the summer, but it's also scary as well. As soon as you start seeing the reports of players getting hurt in "underwear practice" and suffering things like torn ACLs and other season ending injuries, a slight sense of dread takes over when you start seeing injuries and live reports from OTAs. Thankfully for the Jacksonville Jaguars, all of the players sidelined on OTAs so far seem to be guys recovering from injuries from last season or just being held out for minor issues as precaution. "Any player that is...
Fox Sports
JACKSONVILLE, Fla. (AP) Between wrist surgery, signing a $54 million contract and nearly getting robbed, Jacksonville Jaguars quarterback Blake Bortles had quite the start to the offseason.
www.bostonherald.com
JACKSONVILLE, Fla. — Between wrist surgery, signing a $54 million contract and nearly getting robbed, Jacksonville Jaguars quarterback Blake Bortles had quite the start to the offseason.His next phase probably wont create as much buzz, but its much more important to the teams success in 2018.Bortles opened organized team activities Tuesday behind a revamped offensive line and with three new passing targets — all part of a plan to improve an offense that featured the leagues top rushing attack last season.I have always believed that when your quarterback is ahead of everyone, and the rest...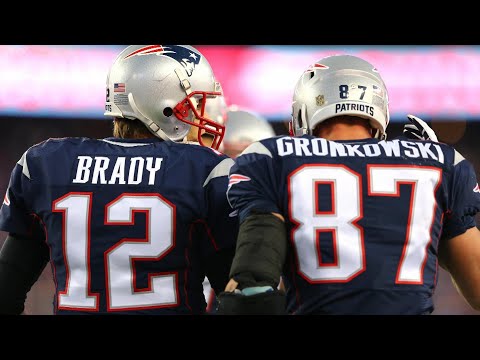 Patriots TE Rob Gronkowski was limited in practice due to a concussion he suffered against the Jaguars, but it would be shocking if he didn't play in Super Bowl LII.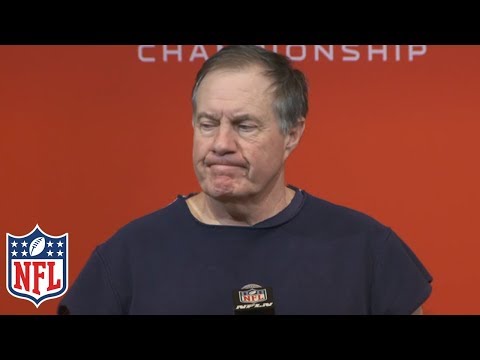 New England Patriots Head Coach Bill Belichick's postgame presser following their AFC Championship win over the Jacksonville Jaguars. Watch full games with NFL Game Pass: https://www.nfl.com/gamepass?campaign=sp-nf-gd-ot-yt-3000342 Sign up for Fantasy F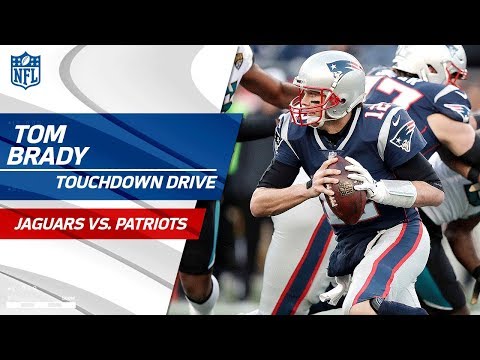 New England Patriots quarterback Tom Brady leads a touchdown drive just before halftime against the Jacksonville Jaguars in the AFC Championship during the 2017 NFL Postseason. Watch full games with NFL Game Pass: https://www.nfl.com/gamepass?campaign=sp