10:31 AM EDT, Wed May 12, 2021
Last updated May 7, 2021
James Harden Trade Rumors
Up to the minute news and rumors on James Harden's trade
Nothin' But Nets
Even though it's very clear the Rockets didn't benefit nearly enough in the James Harden trade, the Brooklyn Nets still needed to make a significant sacrifice to acquire The Beard. Fans in BK didn't get a chance to regret surrendering Caris LeVert too much, despite his advanced skill set and silky-smooth game. After all, without the pre-trade physical, […] Brooklyn Nets: Caris LeVert has highest praise for Kyrie Irving and KD - Nothin But Nets - Nothin But Nets - Brooklyn Nets News and Fan Community
NetsDaily
Photo by Sarah Stier/ There's no doubt that Sean Marks trade for James Harden was his big move this season. Harden was playing at an MVP level before suffering the worst injury of his career (Harden had never missed even seven straight games before his hamstring laid him low.) But what about his shocking decision to hire Steve Nash as the team's head coach. an out-of-the-blue move that caught everyone napping. Now, with nine games left, there is growing sentiment that the 46-year-old rookie coach should be "in the conversation" for coach of the year honors. ...
Hoops Habit
The Miami Heat were reportedly in the hunt to acquire James Harden after requesting a trade from the Houston Rockets last November. Adam Borai of Five Reasons Sports stated on November 11th that Miami was the third team on Harden's list of preferred destinations alongside the Brooklyn Nets and Philadelphia 76ers. How the James Harden trade talks have […] Miami Heat: Tyler Herro will never escape the ghost of James Harden - Hoops Habit - Hoops Habit - NBA News, Rumors, Analysis, Opinion and Stats
Nothin' But Nets
On Tuesday, the Brooklyn Nets were dealt a blow when it was revealed James Harden had suffered a setback while going through rehab for his injured hamstring. Head coach Steve Nash said it's possible Harden doesn't return until the playoffs. Throw in Kevin Durant's thigh contusion and inability to consistently see the court after returning […] Brooklyn Nets: Kyrie Irving's clutch performance made fans forget about bad news - Nothin But Nets - Nothin But Nets - Brooklyn Nets News and Fan Community
South Florida Sun-Sentinel
Victor Oladipo has only played in four games for the Miami Heat since being acquired at the trade deadline.
Hoops Habit
The Brooklyn Nets find themselves in an enviable position in Year Two of the Kyrie Irving and Kevin Durant union. They sacrificed depth to add James Harden via trade from the Houston Rockets in a four-team deal, but now they have three top-10 players when everybody is healthy and available. Entering the season, the Nets […] Brooklyn Nets: 5 storylines that will come to an apex in final stretch - Hoops Habit - Hoops Habit - NBA News, Rumors, Analysis, Opinion and Stats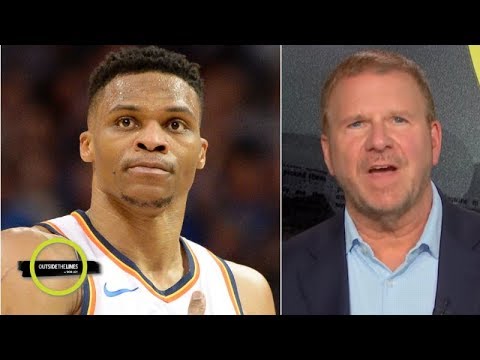 Houston Rockets owner Tilman Fertitta joins Ryan Smith to talk about the Houston Rockets' offseason, and how he applied his "95/5 Rule" to the team as it made a trade for Russell Westbrook and put him alongside James Harden. #OutsideTheLines #OTL #NBA #Sp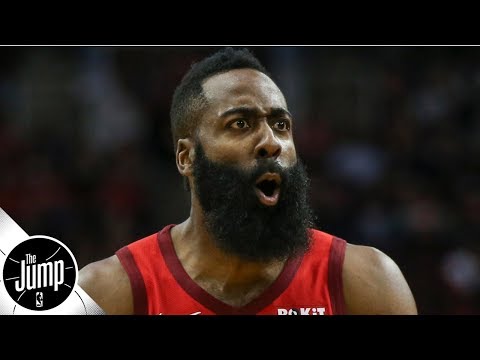 Rachel Nichols, Dave McMenamin and Scottie Pippen debate the idea of the Houston Rockets using load management on James Harden during the 2019-20 NBA season in the hopes of having him perform better in the playoffs. #TheJump #NBA #Sports ✔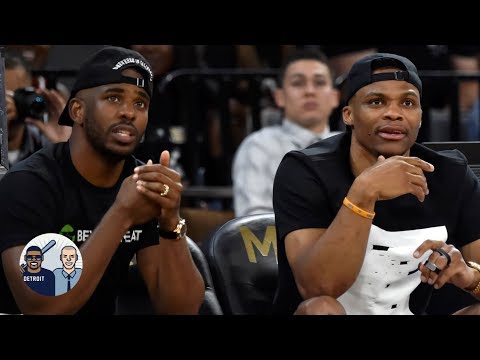 Jalen Rose deciphers whether James Harden was taking a dig at former Houston Rockets teammate, Chris Paul while expressing his excitement to play with Russell Westbrook in the postseason. #NBA ✔