1:36 PM EDT, Mon September 24, 2018
Last updated Sep 18, 2018
Jeremy Lin Injury Update
Up to the minute news and rumors on Jeremy Lin's injury
Peachtree Hoops
Lin missed all of last season with injury and will be looking to bounce back with the Hawks. In advance of the 2018-2019 NBA season, the Peachtree Hoops crew will preview each player on the current roster. The twelfth installment covers newcomer Jeremy Lin. Jeremy Lin would most likely be very happy just having a season where he is able to stay healthy after the way the last two years have gone. Aside from his health issues, Lin has been a pretty solid point guard and if the Atlanta Hawks can just get average production from Lin, they'll surely be pleased. Reputation Lin has already made...
NetsDaily
Two of the Nets three stashes will be in action over the next couple of weeks as European leagues and FIBA World Cup Qualifiers get underway. For one of the two, it will be a big deal. Isaia Cordinier, the 6'5" French point guard acquired in the Jeremy Lin trade with Atlanta, may see his first action in a year this weekend as his team, the Antibes Sharks, opens preseason play. It's not certain Cordinier will play but he's been practicing after spending the last eight months rehabbing from double knee surgery. Although Adrian Wojnarowski tweeted the day of the trade "you'll...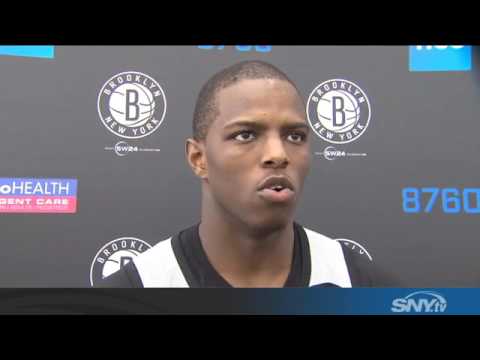 Rookie Isaiah Whitehead and coach Kenny Atkinson discuss how the Brooklyn Nets must replace point guard Jeremy Lin, who is sidelined for at least 2 weeks with a hamstring injury.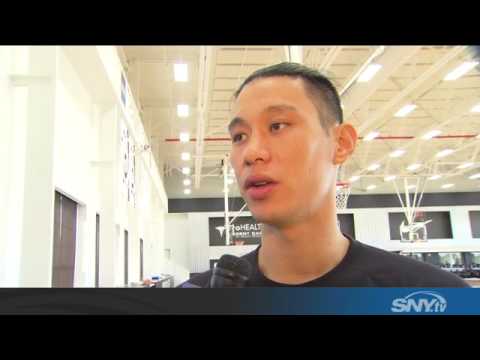 SNY's Taylor Rooks catches up with Brooklyn Nets point guard Jeremy Lin to discuss the team's tough loss to the Chicago Bulls, and how they're moving forward.