10:19 AM EDT, Thu March 30, 2023
Last updated Mar 28, 2023
Kansas City Royals Hot Stove Rumors 2023
Up to the minute news on Kansas City Royals Hot Stove Rumors 2023
Royals Review
Photo by Steph Chambers/ One last ride for Miggy. The Detroit Tigers began their rebuild about the same time as the Royals, and after a 77-win 2021 season, it looked like they were on a faster trajectory. But despite some big free agent signings, the Tigers slumped back to the bottom of the standings with the Royals last year. Like the Royals, they now find themselves with a new executive in charge, counting on improvement from a lot of young players, with not much expected help from a thin farm system. The Tigers took a much different direction this off-season under...
NESN.com
Former Boston Red Sox outfielder and 2018 World Series champion Andrew Benintendi was given a fresh, clean slate with the Chicago White Sox this past offseason. After crossing enemy lines and joining the New York Yankees through a trade from the Kansas City Royals last season, Benintendi signed a five-year, $75 million deal with the […] The post What Ex-Red Sox Andrew Benintendi Hopes To Improve In 2023 appeared first on NESN.com.
Royals Review
Photo by Jason Miller/ The Guardians have become a machine. The Guardians are the franchise the Royals would seemingly like to emulate, competing year in and year out despite not splurging much in player payroll. The organization has become a machine, churning out young pitching and not being afraid to trade big stars at their peak to restock the farm system. The Guardians surprised everyone and won the division last year with their proven recipe of young talent. They beat the Rays in the Wild Card round, and took a 2-1 series lead on the Yankees in the American League...
Royals Review
Always fun to see league-wide sites cover the Royals, and this is how Anthony Franco of MLB Trade Rumors sees the Royals infield coming together: Massey and Dozier look like the likeliest second and third base duo to start the season. Neither seems a lock to hold the job all year, though, raising the possibility for the club to go in a few different directions. Lopez offers a glove-first alternative off the bench, while younger players like García, Eaton and Taylor could play their way into opportunities if players above them on the depth chart struggle. García, in...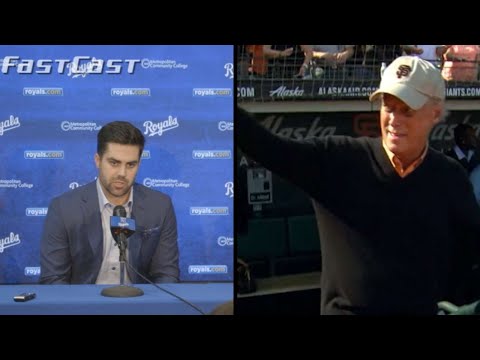 Whit Merrifield signs a four-year contract extension with the Royals, plus the Reds emerge as trade candidates for catcher J.T. Realmuto About Major League Baseball: Major League Baseball (MLB) is the most historic professional sports league in the Unite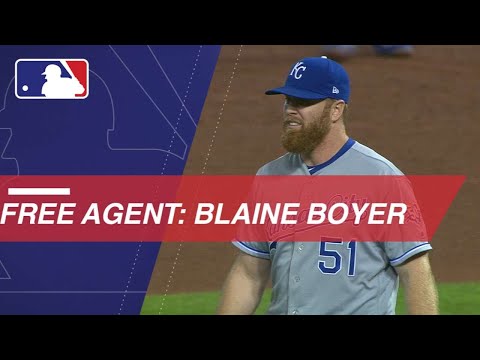 Blaine Boyer is set to become a free agent before the 2019 season after appearing in 21 games for the Royals in 2018 About Major League Baseball: Major League Baseball (MLB) is the most historic professional sports league in the United States and consist