2:46 PM EDT, Thu April 18, 2019
Last updated Apr 4, 2019
Kris Letang Injury Update
Up to the minute news and rumors on Kris Letang's injury
PensBurgh
Thanks to a 4-1 win over Detroit, the Pens are off to the playoffs yet again Lineups Two happy returns for the Penguins - center Evgeni Malkin and defenseman Kris Letang return from injuries to gear up for the playoffs, and more importantly help the team clinch a spot in them. We're calling in the veterans. Welcome back to the lineup, @emalkin71geno and @Letang_58.Today's Inside Scoop: https://t.co/eMH42vdpYF pic.twitter.com/m3yZOW4Hbq— Pittsburgh Penguins (@penguins) April 4, 2019 First period The Pens start with three strong early shifts (two of which immediate impact from Malkin...
The Hockey Writers
With 10 wins in their last 16 games and on the verge of clinching on a playoff spot for a league-best 12th straight season, the Pittsburgh Penguins are in a much better position than they were not so long ago. Having survived injuries to key players, such as Kris Letang and Brian Dumoulin, and a […] The post Newest Penguins Proving Their Worth appeared first on The Hockey Writers.
PensBurgh
Kris Letang also practices in a limited capacity The Pittsburgh Penguins don't provide a lot of injury information in the first place, but a week before the playoffs there's almost nothing being said. Instead, seeing what happens at practice usually means more than the words said. But, in both cases, it's looking very, very likely that Evgeni Malkin will return tomorrow night at home against the Detroit Red Wings. #Pens workflow...McCann-Crosby-GuentzelRust-Malkin-KesselSimon-Bjugstad-HornqvistBlueger-Cullen-WilsonJohnson-SchultzMaatta-TrotmanPettersson-Gudbranson(Letang)-SK— Pens...
Pittsburgh Post-Gazette
Evgeni Malkin and Kris Letang were back at practice Wednesday at UPMC Lemieux Sports Complex, Malkin in a full-contact capacity.
Last Word on Hockey
Kris Letang is listed as day-to-day with an upper-body injury. The Pittsburgh Penguins defenceman will be absent from the lineup as they take on the New York Rangers Monday night. Penguins Kris Letang Injured https://twitter.com/PensJG/status/1110214313304834048?s=19 Penguins head coach Mike Sullivan made the announcement Monday after the teams morning skate. This is the second upper-body injury in just about a month for the star defenceman. He previously missed 11 games associated with the injury. Letangs previous upper-body injury occurred during the Stadium Series game against the...
Pittsburgh Post-Gazette
Kris Letang is day-to-day with an upper-body injury and will miss Monday's game against the Rangers at Madison Square Garden.
Big Easy Mafia
RALEIGH, N.C. — Kris Letang nearly finished off his first game back after an 11-game absence due to an upper-body injury as a returning hero Tuesday night.
Canes Country
The Canes are entering crunch time with an enormous four-game week that could make their playoff position secure - or make it even more wobbly. Pittsburgh Penguins Tuesday, 7:00 p.m. at PNC Arena Charles LeClaire-USA TODAY Sports The Pittsburgh Penguins have begun to make their playoff push, having tallied points in nine of their past eleven games, despite a rash of injuries that are beginning to set in that has chipped away at the top end players on the roster. Towards the end of February, Kris Letang went down with an upper body injury, and just last night Evgeni...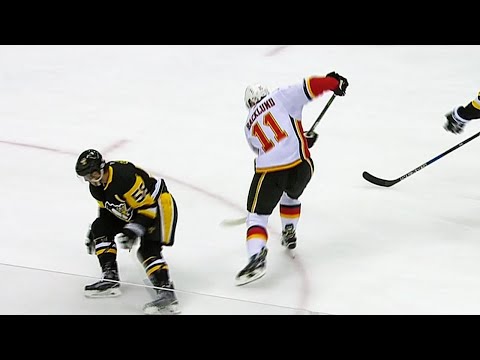 Watch as Mikael Backlund dekes around Kris Letang and Tristan Jarry to tie the game for the Calgary Flames against the Pittsburgh Penguins.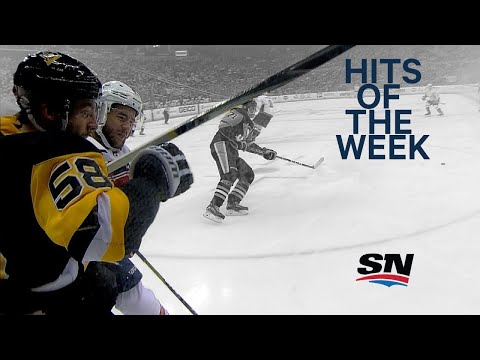 Tom Wilson ran over Kris Letang. Meanwhile, Buffalo and Florida were at it all game.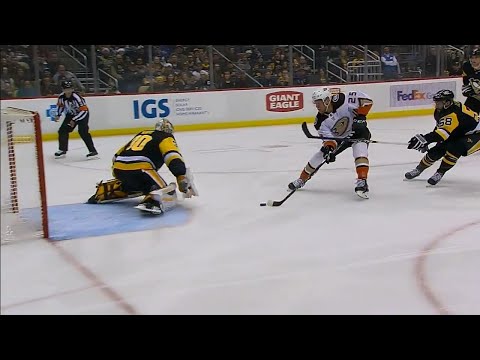 Ondrej Kase beats Matt Murray after an errant pass by Kris Letang that Brian Dumoulin was unable to pick up to put the Anaheim Ducks up 1-0 on the Pittsburgh Penguins.