4:18 AM EDT, Tue April 21, 2015
Last updated Apr 17, 2015
Los Angeles Lakers Injuries
Up to the minute news on Los Angeles Lakers Injuries
Orange County Register
Lakers' legend Kareem Abdul-Jabbar is recovering after undergoing successful heart surgery Thursday, his 68th birthday, at UCLA Ronald Reagen Medical Center in Westwood. Dr. Richard Shemin, UCLA's chief of cardiovascular surgery, performed a...
Orange County Register
EL SEGUNDO – After a franchise-worst season, one plagued by injuries and beset with tension between the coach and key players, the kind of success the Lakers are used to might feel years away. And it may be. But General Manager Mitch Kupchak...
Los Angeles Times
The Lakers took the unusual step of starting exit meetings before their season ended, a dual symbol of their injury-ravaged roster and, indeed, the desire to make 2014-15 go away as quickly as possible.
Orange County Register
LOS ANGELES – Maybe some were imagining what Dallas' Rajon Rondo could do for the Lakers next year. Byron Scott is wondering who will play guard in the final two games of this season. With a potential target in free agency carving up the Lakers...
Lakers Blog | Orange County Register
The Lakers are limping to the finish line of one of the worst losing streaks in franchise history and have barely enough healthy players to get there. After injuries knocked out Jeremy Lin and Dwight Buycks for the rest of the season -- Buycks'...
Los Angeles Times
Nick Young declared his season officially done Sunday because of a nagging knee injury, a fitting end to a forgettable six months for the loquacious but often off-target Lakers forward.
San Francisco Chronicle
Los Angeles Lakers guard Steve Nash, who came out of Santa Clara University to have a 19-year NBA career that included two MVP awards, announced his retirement Saturday. After playing in just 65 games the past three seasons because of injuries, the 41-year-old Canadian playmaker formalized his departure with a letter on the Players' Tribune, a website for which he is a senior producer. "I will likely never play basketball again," wrote Nash, who hasn't played at all this season. The eight-time All-Star is third in NBA history with 10,335 assists, trailing only John Stockton and...
Lakers Nation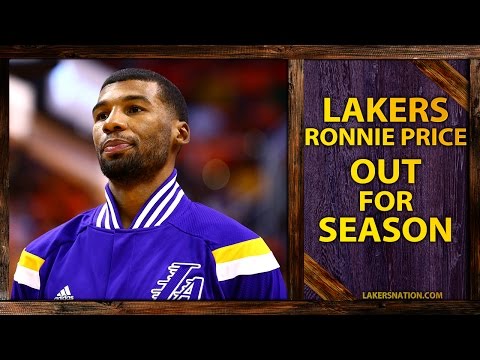 Lakers point guard Ronnie Price is having surgery for a bone spur in his right elbow on Wednesday, Byron Scott says he will be out for the season. Join the Largest Lakers Fan Site in the World http://LakersNation.com | Follow http://twitter.com/LakersNat
Lakers Nation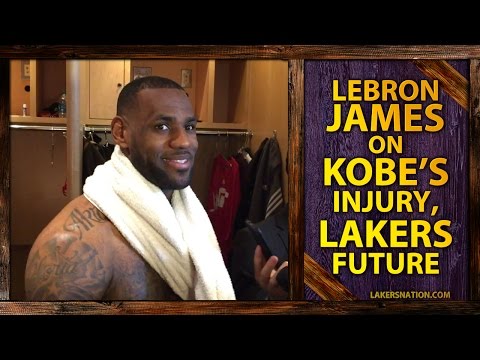 LeBron James shares his reaction to Kobe Bryant's injury. Plus, says he isn't concerned about what happens to the Lakers in the future. Join the Largest Lakers Fan Site in the World http://LakersNation.com | Follow http://twitter.com/LakersNation | Becom
Lakers Nation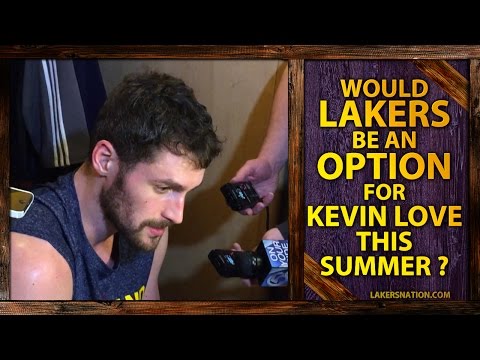 Kevin Love says "no" when asked if he envisions a scenario where he could be on the Lakers next year. Plus, reacts to Kobe Bryant's latest injury. Join the Largest Lakers Fan Site in the World http://LakersNation.com | Follow http://twitter.com/LakersNat