9:27 AM EST, Sun December 08, 2013
Last updated Aug 14, 2013
Manny Ramirez Released
Up to the minute news and rumors on Manny Ramirez's release
MLB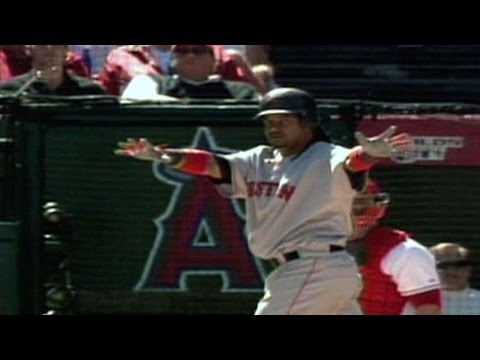 10/7/07: Manny Ramirez crushes a tape-measure home run to center in Anaheim to give the Red Sox a 2-0 lead over the Angels in Game 3
FoxSports
Ken Rosenthal gives his take on Manny Ramirez signing a minor league contract with the Texas Rangers. Will Manny make it back to the big leagues?
ESPN
Todd Wills discusses the release of Manny Ramirez from his Triple-A contract by the Texas Rangers.
ESPN
The "Baseball Tonight" crew breaks down the Rangers' signing of Manny Ramirez to a minor-league contract.
MLB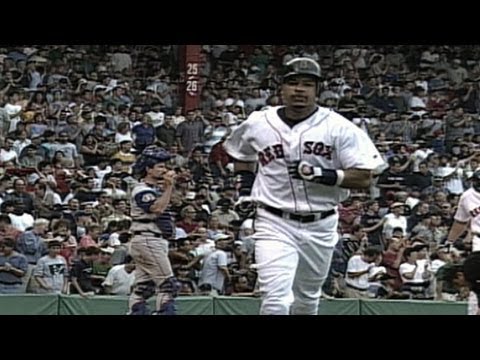 6/23/01: Red Sox slugger Manny Ramirez crushes two tape measure home runs at Fenway Park against the Blue Jays
Foul Territory | Fort-Worth Star Telegram
Veteran slugger Manny Ramirez won't be playing for the Rangers this season after they released him from his Triple A contract so that he can pursue other opportunities. Ramirez,41, his three homers in his eight games with Round Rock but...
Texas Rangers Blog | Dallas Morning News
The Texas Rangers ended the extended try-out for veteran Manny Ramirez on Tuesday and released him from his contract with Triple-A Round Rock. General manager Jon Daniels said the club made the move because it had no spot for Ramirez …