7:25 AM EDT, Thu August 25, 2016
Last updated Aug 16, 2016
Matt Forte Contract Negotiations
Up to the minute news and rumors on Matt Forte's contract
New York Post
Matt Forte is the Christmas present you open but can't play with. He's the new car that just sits in the garage because you can't drive it yet. The Jets signed the two-time Pro Bowler to a three-year, $12 million deal in March, believing the former Bears star could take their offense to the next...
Newsday
FLORHAM PARK, N.J. -- LaDainian Tomlinson visited with the Jets' newly signed 30-year-old running back Matt Forte a few weeks ago and noticed "the look." It's the same look Tomlinson had when he joined the Jets as a thirtysomething running back in 2010.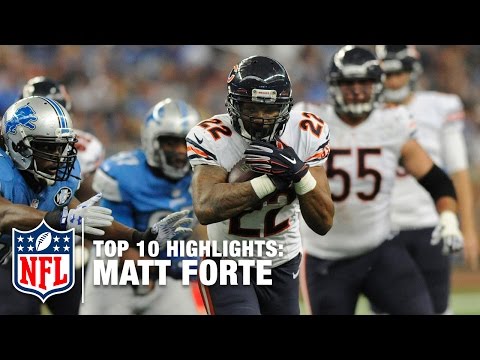 After being drafted by a franchise with a rich history at running back, Matt Forte followed in the footsteps of Payton, Sayers, Anderson, Casares, Galimore and more to carve out his legacy as a Chicago Bears. Here are his top 10 moments.