9:46 AM EDT, Tue May 24, 2016
Last updated May 14, 2016
Matt Forte Contract Negotiations
Up to the minute news and rumors on Matt Forte's contract
New York Post
New Jets ballcarrier Matt Forte took a run at some Q&A with Post columnist Steve Serby:  Q: Being as driven as you are, are you out to prove life begins at 30 for a running back? A: Yeah, of course. When I was first coming up on a contract renewal when I was in Chicago,...
New York Post
Matt Forte has never taken a handoff from Ryan Fitzpatrick, but that hasn't stopped him from lobbying for the Jets to re-sign the free-agent quarterback. Forte, the veteran running back whom the Jets signed in March, said Tuesday his "expectations'' are for Fitzpatrick to "be there'' this year. "I'd be disappointed [if I don't] get to...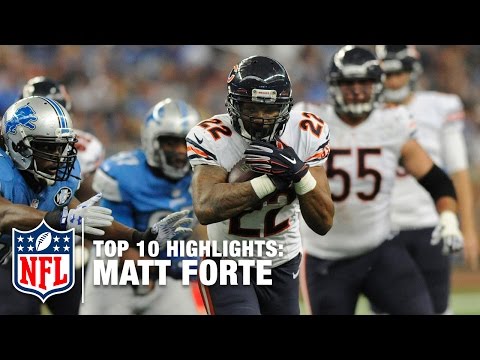 After being drafted by a franchise with a rich history at running back, Matt Forte followed in the footsteps of Payton, Sayers, Anderson, Casares, Galimore and more to carve out his legacy as a Chicago Bears. Here are his top 10 moments.