7:16 AM EST, Mon November 30, 2020
Last updated Nov 23, 2020
Miami Marlins Hot Stove Rumors 2020
Up to the minute news on Miami Marlins Hot Stove Rumors 2020
Pinstripe Alley
Photo by Alex Trautwig/MLB Photos via King struggled in occasional action in the 2020 season. After being acquired in a November 2017 trade with the Marlins, Michael King made his MLB debut for the Yankees in the final series of the 2019 regular season. He had been a 12th-round draft pick, and wasn't on the radar of any top-100 prospect lists, but King rose rapidly thanks to a lights-out 2018. In 161 innings across three levels, he posted a sub-2.00 ERA, including a 1.15 mark at Triple-A. An injury in spring training limited King's chances to pitch in 2019, but he...
Jays Journal
It was November 19, 2012 and the Toronto Blue Jays were coming off a disappointing season that saw them end 16 games below .500.  On that day, Alex Anthoplous would complete a massive 12 player deal with Miami Marlins General Manager Michael Hill. The deal had the Blue Jays bring in five major league players […] Blue Jays: Toronto/Miami Trade, Reviewed Eight Years Later - Jays Journal - Jays Journal - Toronto Blue Jays News, Rumors and Fan Community
Bluebird Banter
Photo by Tom Szczerbowski/ Also Burnett opts out. Today in Blue Jays history. Twelve Years Ago: A.J. Burnett opted out of his Blue Jays contract. In 2006, the Jays signed Burnett to a 5-year, $55 million contract, which included a player opt out after the third season. In those 3 seasons, Burnett had a 38-26 record and a 3.94 ERA in 81 games, 80 starts. His best season was the third. He went 18-10 with a 4.07 ERA in 34 starts. It was the only season of the three, where he didn't miss time with an injury. He signed with the Yankees, 5 years, $82.5 million. We had this poll: ...
Fish Stripes
Photo by Mark Brown/ Ely rebrands Fish Stripes' flagship podcast show and discusses the top free agents available with Daniel Rodriguez. With MLB free agency "offishially" underway, Ely Sussman and Daniel Rodriguez make the cases for why the Marlins should be in the mix for some of the most impactful players on the market, regardless of price. What are the team's greatest areas of need? Could the stars align for a reunion with J.T. Realmuto or Marcell Ozuna? Pros and cons of Yasiel Puig as a buy-low target? All of that and more for you on Election Day. (Apologies for the...
Fish Stripes
Photo by Mitchell Leff/ The Marlins have numerous avenues to improve their team this offseason without mortgaging their future. Full-blown free agency begins As of Sunday afternoon, there are a whopping 181 major league free agents, all of whom are now eligible to sign with any MLB team. Eight of those individuals played for the Marlins in 2020, including Jonathan Villar (traded to the Blue Jays midseason) and the newly retired Francisco Cervelli. J.T. Realmuto, George Springer, Trevor Bauer, Marcus Stroman, DJ LeMahieu and Kevin Gausman each received qualifying offers from their...
Fish Stripes
David Santiago/Miami Herald/Tribune News Service via Can you match these MLB players with the terms of the free agent contracts that brought them to the Marlins? We are back in offseason mode. The break from daily major league games allows me the opportunity to breathe and dedicate time to eccentric content when the mood strikes. More often than not, Saturdays between now and spring training will include a new Marlins quiz courtesy of the Fish Stripes Sporcle account! With this being Halloween and the onset of 2020-21 MLB free agency, let's reminisce on some big recent signings, most...
Fish Stripes
Photo by Tom Pennington/ Right after having his option declined by the Braves, O'Day became one of the most accomplished relievers on the open market. Should the Marlins go after him? On Thursday, the Braves officially declined Darren O'Day's club option for 2021 despite costing an affordable $3.5M ($500k buyout). While this is a surprising decision, given how O'Day has performed since joining Atlanta (back in 2019), it might open the door for the Marlins to make a run at the veteran righty. I don't know if they will do so. But maybe they should. O'Day is one of the most...
Fish Stripes
Photo by Elsa/ Just like numerous other veteran relievers who performed well this season, Kintzler is headed to free agency. Disappointed but not surprised: the Marlins have declined Brandon Kintzler's club option for the 2021 season (first reported by ESPN's Jesse Rogers). Instead of guaranteeing him a $4 million salary, they are paying a $250,000 buyout and leaving the door open for him to stick around at a lower price. I analyzed Kintzler's season here and won't bother repeating everything. In a nutshell, he was as effective in 2020 as anybody could have realistically hoped,...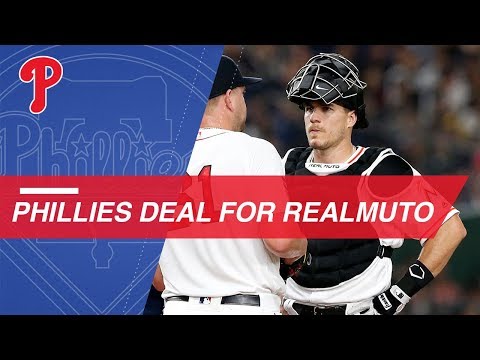 Marlins All-Star catcher J.T. Realmuto could potentially be a trade candidate this offseason About Major League Baseball: Major League Baseball (MLB) is the most historic professional sports league in the United States and consists of 30 member clubs in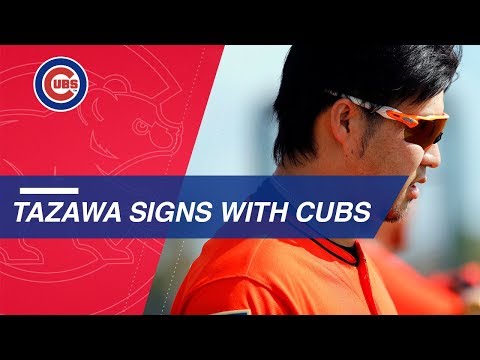 Junichi Tazawa will enter free agency in 2019 after splitting time pitching for the Marlins and Angels in 2018 About Major League Baseball: Major League Baseball (MLB) is the most historic professional sports league in the United States and consists of 3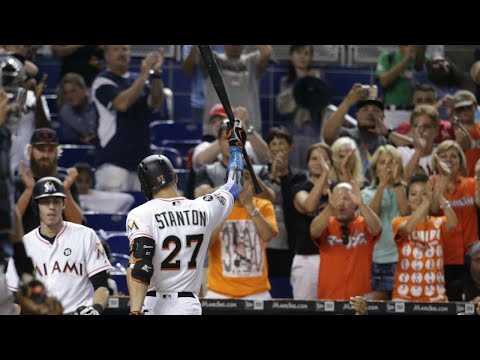 Tim and Sid discuss the seemingly increasing chances that the Miami Marlins will be trading the MLB home run and RBI leader for 2017, Giancarlo Stanton.