4:37 PM EDT, Thu October 23, 2014
Last updated Sep 25, 2014
Muhammad Wilkerson Injury Update
Up to the minute news and rumors on Muhammad Wilkerson's injury
SNY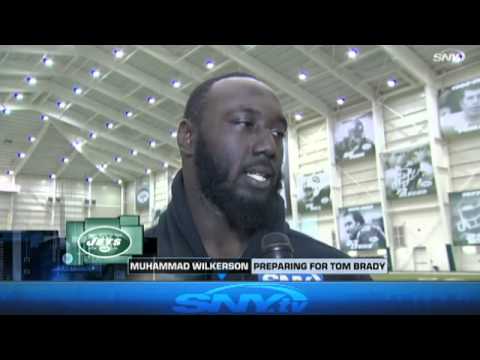 Muhammad Wilkerson discusses the New York Jets' prep for their Thursday tilt with Tom Brady and the New England Patriots.
SNY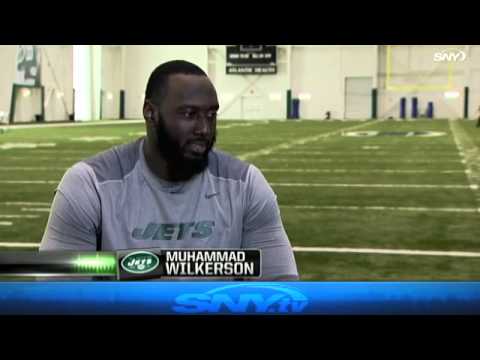 Muhammad Wilkerson and SNY's Jeane Coakley discuss the current state of the New York Jets and where he sees the team finishing this season.
Jets Blog | ESPN New York
New York Jets defensive end Muhammad Wilkerson suffered a bruised knee Monday night and he may miss practice Wednesday, but he's expected to be ready for the Detroit Lions. "I think Mo's good," Rex Ryan said Tuesday. "It's not a serious knee injury. ... I think he's going to be fine." It didn't look fine with 3:14 left in the game, when Wilkerson stayed down for a couple of minutes with a leg injury. He ended up returning at the end of the game for the Chicago Bears' kneel-down plays.
SNY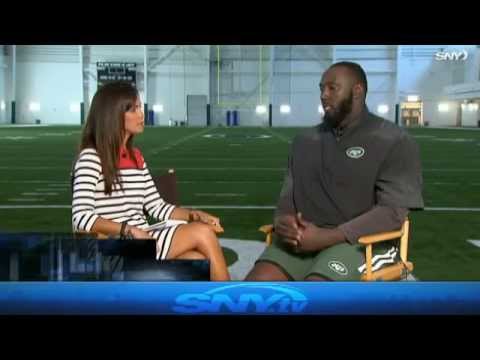 SNY's Jeane Coakley chats with Muhammad Wilkerson of the New York Jets about facing Jay Cutler and the Chicago Bears in a huge Monday night match up for Gang Green.