6:29 AM EDT, Thu July 09, 2020
Last updated 17 hours ago
NCAA Bowl Games 2020
Up to the minute news on NCAA Bowl Games 2020
Burnt Orange Nation
Photo by William Purnell/Icon Sportswire via Plus: Big 12 visiting bands will stay home this season In case there was any confusion, the Red River Shootout is still on for 2020. Texas Longhorns vice president and athletics director Chris Del Conte release a statement on Tuesday. "Though we certainly respect and understand the decision of the folks in Dallas on their cancellation of this year's State Fair of Texas, we fully anticipate that our annual Red River Showdown with Oklahoma will be played in the Cotton Bowl and are continuing to prepare for that," Del Conte wrote. "We...
Addicted To Quack
Your daily Duck report Five Duck defenders ready to have a breakthrough Oregon offers 2021 Alabama DE Ranking the best Duck wings of the 2010 decade Platypus Bowl seems to be picking up steam HIGHLIGHT OF THE DAY 2016 Men's Basketball - Oregon VS USC
Burnt Orange Nation
Ron Jenkins/Fort Worth Star-Telegram/Tribune News Service via Plus: Texas soccer releases its 2020 schedule Vince Young. 2005 Rose Bowl. USC Trojans. Texas wins. You remember how it went down, where you were, and likely, who you were with. ESPN seemingly hasn't forgotten either. The so-called mother ship called the former Texas Longhorns quarterback's game-winning play the best single performance in NCAA history. For your viewing pleasure: "It's gotta be the greatest championship performance of all time in college football..."12 years ago today: Texas. USC. Vince Young... the...
Addicted To Quack
Photo by Brian Murphy/Icon Sportswire via Hope so... Go Ducks! ScoopDuck predicts the PAC Avalos reveals the true hero behind the Rose Bowl win The Ducks are looking good at tight end for the 2021 class Uncertainty remains about Oregon's 2020 season HIGHLIGHT OF THE DAY 2019 - Troy Dye Dances
South Florida Sun-Sentinel
From Tom Brady's final outing with the Michigan Wolverines to multiple record-setting performances, the Orange Bowl has historically been home to some of the premier games for the college football landscape. On Thursday, July 2, ESPNU will be paying homage to some of the best games in the past 20 years by airing five classic Orange Bowl contests.
The Salt Lake Tribune
By the time Zack Moss' college career ended on New Year's Eve at the Alamo Bowl, the Buffalo Bills rookie had already solidified himself as the best running back in University of Utah history.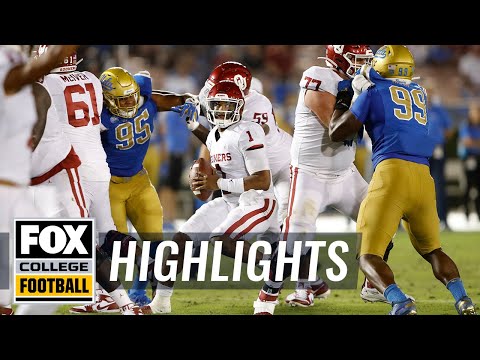 The UCLA Bruins lose in Pasadena 48-14 to the Oklahoma University Sooners. All-world quarterback Jalen Hurts had another huge day throwing for three touchdowns and running for one. #FOXSports #CFB #JalenHurts #OklahomaSooners #UCLABruins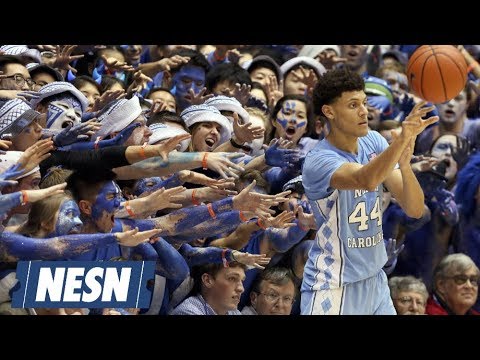 No. 1 Duke hosts No. 8 North Carolina on Wednesday night at Cameron Indoor Stadium and it looks like freshman Zion Williamson has fans in a frenzy. NESN.com's Rachel Holt explains how ticket prices have reached Super Bowl levels. For more: https://nesn.co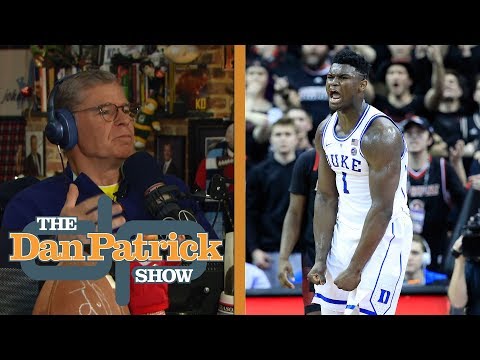 Jay Bilas previews the Duke-UNC game, shares some of the celebrities that are expected, and details how the atmosphere is bigger than the Super Bowl. #NBCSports #TheDanPatrickShow #UNCvsDuke »