6:15 PM EST, Sat February 25, 2017
Last updated Feb 20, 2017
Neil Walker Injury Update
Up to the minute news and rumors on Neil Walker's injury
Amazin Avenue
Suggested creative accounting appears to be at fault. Extension talks between the Mets and Neil Walker have hit a "snag," per Marc Carig at Newsday. Ed Coleman says the basic framework of an extension would be two years plus an option. But the Mets reportedly want to restructure Walker's 2017 contract to allow the team some financial flexibility this season—and to add the value to the back end of the deal, which has been reported to be somewhere in the $28 to $40 million dollar range. Walker had season-ending back surgery in September, but it appears that the Mets are not too...
Newark Star-Ledger
Mets' third baseman David Wright not only played catch for the first time since his June neck surgery on Sunday, but he swung the bat as well. Also, the Mets have discussed a longterm extension with second baseman Neil Walker and Tim Tebow schedules his first press conference of the spring.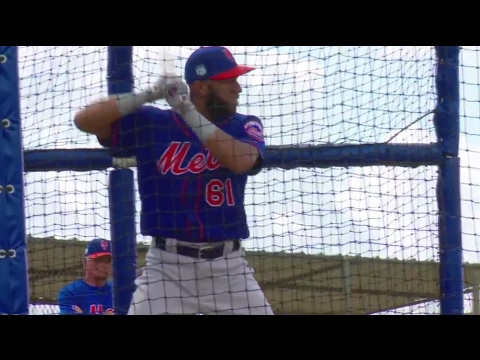 SNY's Steve Gelbs and Marc Carig of Newsday cover Monday at Mets camp, including Neil Walker contract rumors and a close look at shortstop prospect Amed Rosario.
Newark Star-Ledger
The Mets are taking extra precautions to prevent spring training injuries, especially with pitchers, and Neil Walker is finally past his back injury. Watch Wednesday's press conference highlights.
New York Daily News
Before he made the decision to have surgery last summer, Neil Walker got some assurances from the Mets.
New York Post
PORT ST. LUCIE — Neil Walker would like to believe accepting the Mets' qualifying offer in November was just a first small step in securing his future with the organization. The veteran second baseman, who underwent surgery last September for a herniated disk in his back, indicated there are ongoing talks with the Mets about...
Amazin Avenue
The second baseman is signed through 2017. After accepting the Mets' $17.2 million qualifying offer in November, Neil Walker became their second baseman for the 2017 season, but the position's future beyond that is hazy. The Mets traded away their former second baseman of the future, Dilson Herrera, to the Reds for Jay Bruce on August 1. This leaves TJ Rivera, Wilmer Flores, and Matt Reynolds as the top internal second base options for 2018. This is why extending Walker was of such importance to the Mets before his season-ending back surgery. In the past week, extension talks have...
New York Post
Other than Bartolo Colon, all the key pieces are returning from last year's late-blooming Mets team that rallied to secure a National League wild-card berth after winning 87 games. But the Mets also have three starting infielders — David Wright, Neil Walker and Lucas Duda — coming off significant injuries and questions about a rotation...
Newark Star-Ledger
The Mets were hit hard by injuries last season with many of their stars suffering season-ending injuries at the wrong time. But if all goes according to plan this spring, they may have one of the most versatile infields in baseball.
Amazin Avenue
Your Thursday morning dose of New York Mets and MLB news, notes, and links. Meet the Mets Just like the John Fogerty song, Jose Reyes is ready to play center field. Keeping Travis d'Arnaud could prove to be the right move at the catcher's position. Neil Walker will be the Mets' primary second baseman heading into the season, but the team does have depth at that position should Walker's past injuries prevent him from playing every day. Steven Matz learned some valuable lessons from his injury-shortened season and will try to apply them to his game going forward. There are several...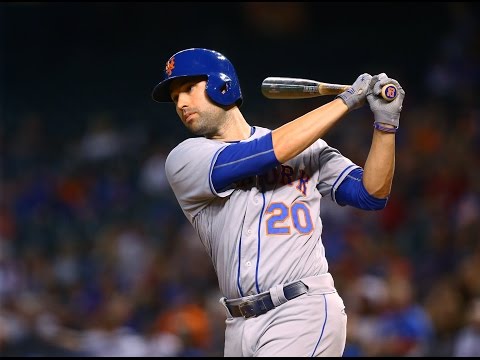 On SNY's Mets Hot Stove, the panel discusses the news that second baseman Neil Walker accepted the team's qualifying offer and will return to play for the New York Mets in 2017.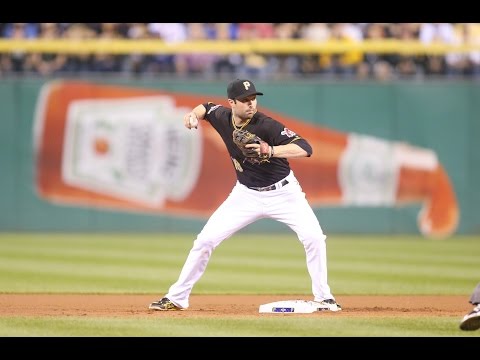 New York Mets second baseman Neil Walker calls in to SNY's Mets Hot Stove to discuss his trade to New York and the upcoming 2016 season.