7:08 AM EDT, Sat April 21, 2018
Last updated Apr 8, 2018
Neil Walker Injury Update
Up to the minute news and rumors on Neil Walker's injury
Pinstripe Alley
The Yankees gave up an early lead and got trounced in extra innings. Heading into today's game, the Yankees weren't exactly rolling with their A lineup. However, given the fact that they were up against someone named Mike Wright Jr., you would never have noticed. They broke out early against the worst pitcher in the American League, who lived up to his title in quick fashion. It's just too bad they got it all out of their system after that, because they sure could have used these bats later in the game. In the first, Brett Gardner and Aaron Judge both reached on hits. Neil Walker...
Pinstripe Alley
With Walker possibly taking over for Bird at first base, Wade might man the keystone to open the 2018 season. News broke yesterday that Greg Bird will once again miss significant time due to injury. Tests on his inflamed right foot revealed bone spurs requiring surgery. The Yankees expect their first baseman to be sidelined 6-8 weeks. Manager Aaron Boone provided a possible glimpse into his plans moving forward during last night's exhibition game in Atlanta. The recently signed Neil Walker started at first base, while Tyler Wade manned the keystone. Boone previously announced that Wade...
Reviewing the Brew
The New York Yankees learned that first baseman Greg Bird will miss six-to-eight weeks after undergoing ankle surgery. Should the Milwaukee Brewers look to trade a first baseman to the Yankees in the next few days? The New York Yankees are currently set to open the season with Neil Walker or Tyler Austin at first […] Milwaukee Brewers: Should they deal a first baseman to the Yankees? - Reviewing the Brew - Reviewing the Brew - A Milwaukee Brewers Fan Site - News, Blogs, Opinion and More
Pinstripe Alley
Greg Bird to miss 6-8 weeks; Tyler Austin makes team, Neil Walker can cover 1B; a look at the Yankees' farm system; Aaron and Laura Boone's trip to Haiti and how it changed their lives; a look at new Yankee Stadium food items; Giancarlo Stanton is a Yankee MLB.com | Aimee Sachs: Spring training is finally over. The next time we see the Yankees play baseball, it will be Opening Day. Sadly, we will not be seeing Greg Bird as the starting first baseman. As reported yesterday, he will have to undergo surgery on his accursed right foot due to a small broken spur. Bird will need 6-8 weeks to...
Pinstripe Alley
Some core position players may miss time to start the season, but Neil Walker can step up big time. For most of the spring, the Yankees have avoided the injury bug. Aside from Jacoby Ellsbury starting the season on the disabled list, all of the Yankees' essential players worked through spring training without a concern. That luck fell apart recently, with Brandon Drury getting plunked on his elbow and Greg Bird suffering from inflammation in his foot. Neither player has a timetable to return just yet, but the Yankees have to plow ahead without them as the season starts on Thursday. Having...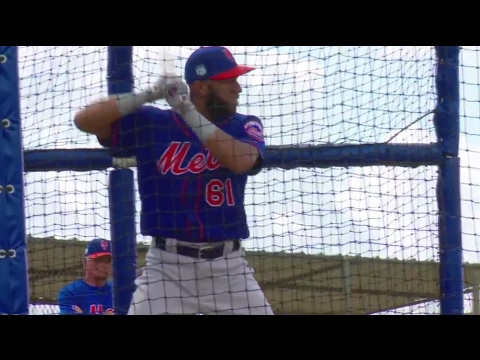 SNY's Steve Gelbs and Marc Carig of Newsday cover Monday at Mets camp, including Neil Walker contract rumors and a close look at shortstop prospect Amed Rosario.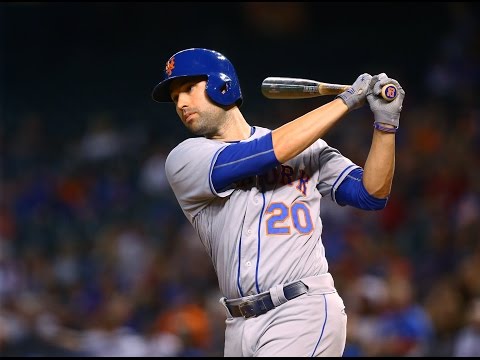 On SNY's Mets Hot Stove, the panel discusses the news that second baseman Neil Walker accepted the team's qualifying offer and will return to play for the New York Mets in 2017.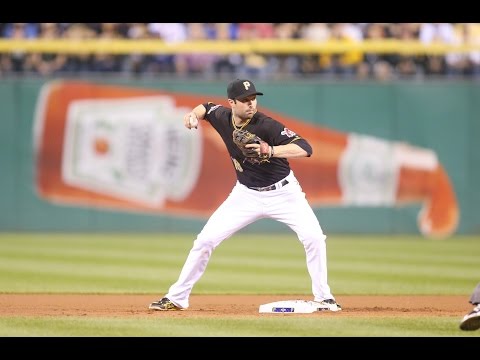 New York Mets second baseman Neil Walker calls in to SNY's Mets Hot Stove to discuss his trade to New York and the upcoming 2016 season.