6:38 AM EDT, Wed April 01, 2015
Last updated Mar 27, 2015
New York Knicks Injuries
Up to the minute news on New York Knicks Injuries
New York Daily News
Kevin Durant is done for the season after the Thunder announced that he will need another surgery to repair a broken bone in his foot.
New York Post
TORONTO — With Russian guard Alexey Shved now on the shelf with bruised ribs, newcomer Ricky Ledo is going to get a chance. The Knicks guards are dropping like flies,...
Knicks Blog | ESPN New York
Carmelo Anthony checked in with a tweet on Saturday afternoon to let everyone know that his recovery from knee surgery is "going well." Recovery is going well, thanks to all who sent good thoughts my way. #ThisIsMelo— Carmelo Anthony (@carmeloanthony) March 21, 2015 The New York Knicks are hopeful that Anthony will be healthy for the start of the 2015-16 season. Team president Phil Jackson said earlier this month that Anthony has been at the practice facility recently to receive treatment on his surgically-repaired knee.
New York Post
SAN FRANCISCO — Phil Jackson has written off this season for Carmelo Anthony as impossible to judge because of Anthony's season-long knee injury, saying the Knicks star played his 40...
New York Daily News
As he took his final breath in a New York City hospital, Knicks star Anthony Mason was surrounded his biggest fans — his three sons.
SNY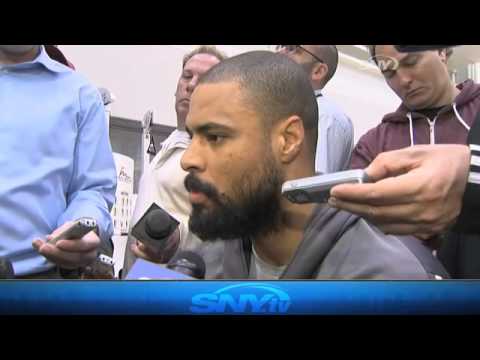 Injured New York Knicks center Tyson Chandler talks to the media about his injury and gives his advice on what the Knicks should do while he is absent from the roster.
YESNetwork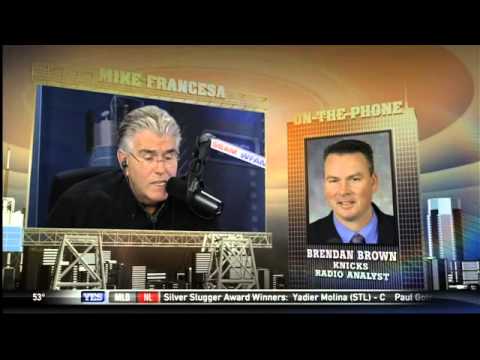 Mike Francesa is joined by Knicks radio analyst Brendan Brown to break down the Knicks' injury woes and struggling defense.