3:27 AM EDT, Tue September 26, 2017
Last updated Sep 23, 2017
New York Mets Hot Stove Rumors 2017
Up to the minute news on New York Mets Hot Stove Rumors 2017
Amazin Avenue
Your Saturday morning dose of Mets and Major League Baseball news, notes, and links. Meet the Mets It was a strange night in Queens as the Nationals and Mets fielded a set of lineups that featured only three men who started on Opening Day. One of those men, Daniel Murphy, merely pinch-hit. It was a testament to how banged-up both teams have been all year, and to the diverging fortunes of the franchises, which cause the Mets to jettison most of their opening day starters in trades. Still, a win is a win, and the continued heroics of Nori Aoki have at least provided Mets fans with some...
New York Post
Would they do it again? The two largest free-agent contracts signed last offseason were by the New York teams to two of the best players ever from Cuba — the Mets guaranteed $110 million over four years to Yoenis Cespedes and the Yankees gave Aroldis Chapman the most money ever for a closer, $86 million...
Washington Times
CLEVELAND (AP) - Just a little more than a month ago, Jay Bruce was in New York sinking with the Mets as a season that began with promise and a richness of pitching was undermined by injuries. The plunge was dramatic. So was the rise. A trade rescued Bruce and ...
Plain Dealer
The Indians won their 21st consecutive game, an American League record. One reason why: Jay Bruce, who hit his fifth home run since coming over from the Mets last month in a trade.
Amazin Avenue
Can you name every Met to post a slugging percentage of at least .500 in a season? Before losing their key offensive players to trade and injury, the Mets were a prolific power-hitting team in 2017. In fact, among the team's everyday players, four of them—Michael Conforto, Yoenis Cespedes, Lucas Duda, and Jay Bruce—were slugging over .500 before their respective seasons with the Mets came to an end. For this week's Mind Boggler, we're asking you to name every player in Mets history to slug over .500 in a single season Every Met with a single-season slugging percentage of at least...
The Sports Daily: Metstradamus
The New York Mets are in need of a full time third baseman this winter,...
Amazin Avenue
Rivera has not played for several weeks and will now have the procedure. You might be losing track of all the Mets' injured players this year—understandably—but infielder T.J. Rivera will undergo Tommy John surgery on his right elbow this week. While that surgery has more significant implications for pitchers, it's not necessarily a breeze for a position player to come back from. Having made his way from the big leagues after starting his career as an undrafted free agent, Rivera impressed in 113 plate appearances last year and followed that debut up with a solid campaign this...
Amazin Avenue
Two pitchers acquired in recent trades are set to make their major league debuts. The Mets have recalled relief pitchers Jacob Rhame and Jamie Callahan from Triple-A Las Vegas, their first official call-ups now that we've already reached the final month of baseball and rosters have expanded. Rhame came from the Dodgers when the Mets traded Curtis Granderson, and Callahan came from the Red Sox in the team Addison Reed trade. Both pitchers will probably get a good look this month to see if they can bolster the bullpen for 2018. On top of those moves, Newsday's Marc Carig reports that...
Amazin Avenue
A quick review of how the Mets' position players fared over the past week The Mets played another week of baseball games, this time with their roster shed of nearly every player who was considered a potential trade piece a few weeks ago. The team played eight games over the past seven days, splitting a four-game series with the Diamondbacks at home before splitting a four-game series with the Nationals on the road. And here's how the position players fared over that span. Asdrubal Cabrera, one of the aforementioned trade chips who is still here, hit just a tick above...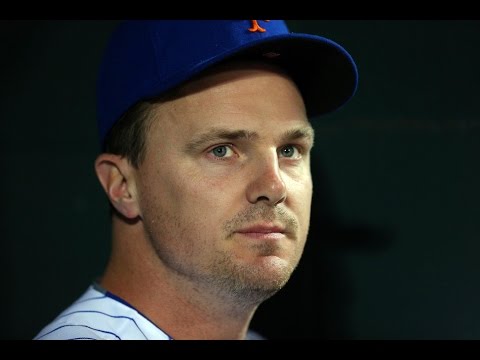 On SNY's Mets Hot Stove, Jim Duquette and Nelson Figueroa discuss how the offseason has shaped the market for outfielder Jay Bruce, as the endless quest to trade him drags on.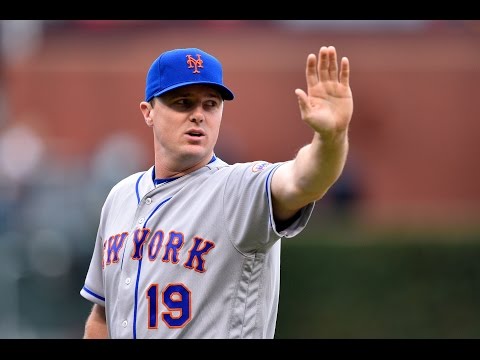 On SNY's Mets Hot Stove, Steve Gelbs, Jim Duquette, and Anthony DiComo discuss the status of outfielder Jay Bruce with the New York Mets, and where he may be traded before the 2017 season.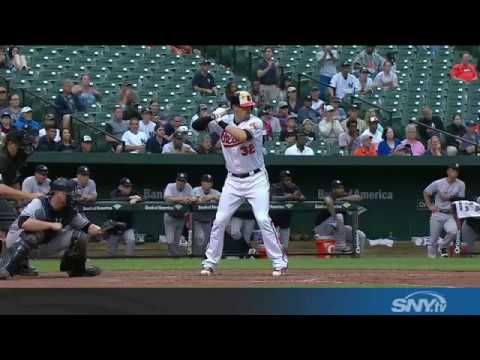 On SNY's Mets Hot Stove, Gary Apple, John Harper, and Nelson Figueroa take a look at free-agent catcher Matt Wieters as a possible target for the New York Mets behind the plate.