11:37 PM EST, Fri December 06, 2013
Last updated Nov 14, 2013
Nick Punto Trade Rumors
Up to the minute news and rumors on Nick Punto's trade
MLB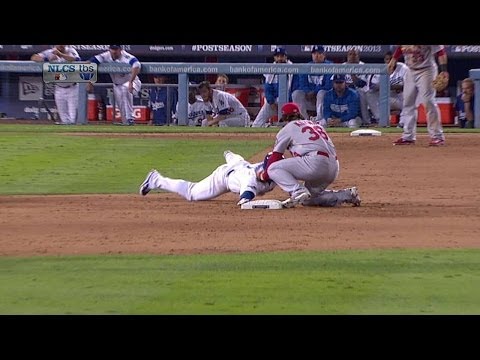 10/15/13: After ripping a double, Carlos Martinez picks off Nick Punto in the seventh inning
MLB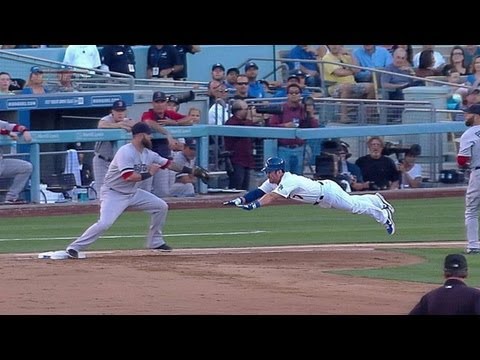 8/25/13: Dustin Pedroia makes a nifty play by using his glove to flip to first to retire Nick Punto
Red Sox Blog | Providence Journal
By Brian MacPhersonLOS ANGELES -- Nick Punto certainly wasn't clamoring to leave Boston before last year's blockbuster deal sent him to the Los Angeles Dodgers. He liked playing in Boston. "I loved it there," he said. "I thought it was an unbelievable place to play. I loved the accountability factor. You'd go to the grocery store and get hitting advice." Punto even couldn't quite accept the idea that Josh Beckett, Carl Crawford and Adrian Gonzalez -- the three All-Stars who went with Punto to the Dodgers in the trade that reshaped the Red Sox franchise -- didn't like playing in Boston the...
Boston Red Sox Blog | ESPN Boston
AP Photo/Mark J. TerrillAdrian Gonzalez (center) and Nick Punto (left) have helped the Dodgers get to their current position.On August 25, 2012, the Dodgers and Red Sox completed a 9-player deal which sent Adrian Gonzalez, Carl Crawford, Josh Beckett, and Nick Punto to Los Angeles for James Loney and four minor leaguers. Entering 2013, Gonzalez had $127 million remaining on his contract and Crawford had $102.5 million remaining. This was the first time in MLB history in which two players were involved in a trade with $100 million remaining on their contracts.
Boston Red Sox Blog | ESPN Boston
With the Red Sox heading to Los Angeles for a weekend series with the Dodgers, ESPNBoston.com's Gordon Edes looks back on the megatrade the teams completed one year ago, when the Sox shipped Adrian Gonzalez, Carl Crawford, Josh Beckett and Nick Punto to L.A. for a package headlined by pitching prospects Rubby De La Ross and Allen Webster. "I could hardly believe it was happening even as I was reporting it," Edes says of the blockbuster trade. Check out the video to see which team Edes thinks won the trade, one year later.
ESPN
Dodgers shortstop Nick Punto comments on his performance in the Dodgers' 3-2 victory over the Cardinals.
MLB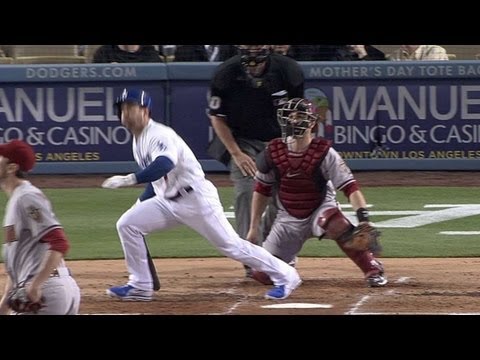 5/7/13: Nick Punto takes Brandon McCarthy deep to right for a solo homer, evening the score at 2 in the bottom of the second inning Check out http://MLB.com/video for more! About MLB.com: Baseball Commissioner Allan H. (Bud) Selig announced on January 19
MLB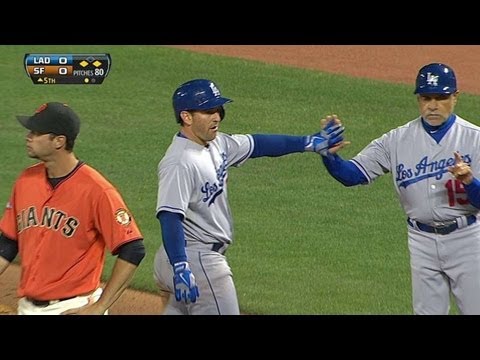 5/3/13: After leading off with a double, Clayton Kershaw comes around to score on Nick Punto's single to break a scoreless tie in the fifth Check out http://MLB.com/video for more! About MLB.com: Baseball Commissioner Allan H. (Bud) Selig announced on Ja
MLB
5/27/13: Nick Punto makes a great play at short in the first as he dives to snare a Howie Kendrick grounder then flips to second for an out Check out http://MLB.com/video for more! About MLB.com: Baseball Commissioner Allan H. (Bud) Selig announced on Ja