2:03 PM EDT, Thu August 11, 2022
Last updated Jul 24, 2022
Philadelphia 76ers Injuries
Up to the minute news on Philadelphia 76ers Injuries
ClutchPoints
Ben Simmons' entire 2021 – 22 season was a rollercoaster of emotions for both Brooklyn Nets and Philadelphia 76ers fans. The Australian point guard started the season on the bench as he was locked in a holdout with the Sixers. Eventually, he was traded to the Nets. Unfortunately, Simmons continued to miss the rest of […] The post Seth Curry spills on Nets teammate Ben Simmons' 'challenging' return from injury appeared first on ClutchPoints.
Blazer's Edge
Photo by Sam Forencich/NBAE via Portland's general manager says they're close to contending. Do you agree? The Portland Trail Blazers are headed into the 2022-23 season with a renewed sense of purpose and vigor. Just yesterday we heard that Damian Lillard is feeling more hearty and hale than ever, that rookie Shaedon Sharpe's shoulder injury will not require surgery, and that James Harden is staying with the Philadelphia 76ers and will not be messing up Portland's mojo this year. OK, that last one wasn't going to happen anyway, but still! Most importantly,...
The Sixer Sense
The Sixers Summer League experience has been less than stellar thus far. Isaiah Joe has been dealing with an injury (per Keith Pompey of The Inquirer), while Trevelin Queen and Julian Champagnie have been less than impressive. However, one surprise on this Summer League roster should have the Philadelphia 76ers front office excited. That surprise […] Malik Ellison has impressed on the Sixers Summer League roster - The Sixer Sense - The Sixer Sense - A Philadelphia 76ers Fan Site - News, Blogs, Opinion and More
ClutchPoints
James Harden hasn't looked like himself for quite some time. The former league MVP has gone from nuclear scoring weapon on the Houston Rockets to enigmatic playmaker in the span of two seasons with the Brooklyn Nets and Philadelphia 76ers. But a lot of that had to do with a hamstring injury that just never […] The post James Harden's message after rocky year points to breakout Sixers season appeared first on ClutchPoints.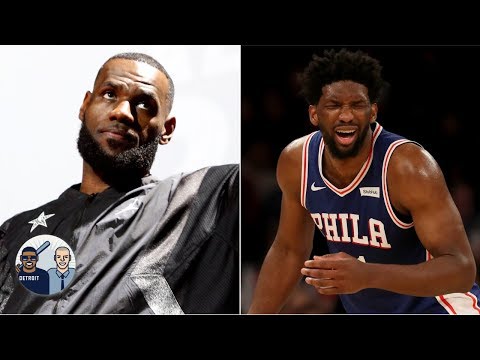 In the latest edition of "Hit the Brakes or Keep it Movin'" Jalen Rose and David Jacoby discuss (0:03) how Joel Embiid's injury could affect the Philadelphia 76ers' playoff positioning, (1:14) how Clint Capela's return impacts the Houston Rockets, (2:28)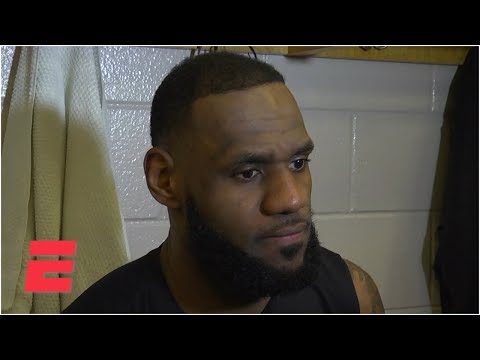 Los Angeles Lakers forward LeBron James talks about what went wrong defensively against the Philadelphia 76ers, giving up 143 points, as well as coming back from the groin injury he suffered earlier in the season. ✔