10:43 PM EST, Thu December 05, 2019
Last updated Dec 4, 2019
Phoenix Coyotes Injuries
Up to the minute news on Phoenix Coyotes Injuries
The Hockey Writers
GLENDALE, Ariz. — The darkest time came right after the injury. Months in the hospital. Multiple surgeries. Pain, fear, little hope. Playing hockey again was not even a remote consideration. Carl Soderberg had bigger concerns. "I was more worried about my eye and would I get my vision back," Soderberg said. The Arizona Coyotes made […] The post Coyotes' Soderberg Thriving Despite Blindness in Left Eye appeared first on The Hockey Writers.
Sportsnet.ca
The Edmonton Oilers will be without centre Ryan Nugent-Hopkins for at least two games — including Sunday's clash against the Arizona Coyotes — due to a hand injury. The post NHL appeared first on Sportsnet.ca.
rssfeeds.azcentral.com
Jakob Chychrun returned from his second knee surgery almost exactly one year ago. Now, he's blossoming into an elite defenseman.        
Last Word on Hockey
If you have ever looked at hockeyreference.com there is a section where they predict how teams will finish with other statistics included. The results are based on 1,000 simulations of the remainder of the season.   It's still very early with most teams having played just between 13-17 games thus far. There's plenty of hockey to be played, and many events can change the above predictions. Injuries can disable a team's ability to succeed and players can get hot or cold. There can be trades, any number of things which control their final season standings. It must be noted that's why this...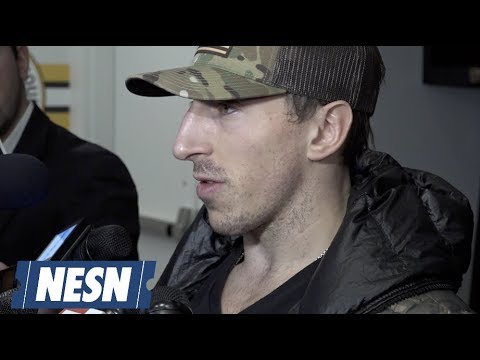 The Boston Bruins continue to role on despite injuries to captain Zdeno Chara, star Patrice Bergeron and most recently young stud Jake DeBrusk. Head coach Bruce Cassidy is not making any excuses as the B's have won two straight and welcome in the Arizona