2:13 PM EDT, Fri June 02, 2023
Last updated May 6, 2023
Pittsburgh Penguins Injuries
Up to the minute news on Pittsburgh Penguins Injuries
PensBurgh
Photo by Minas Panagiotakis/ Five Pens players aren't starting their off-season just yet The Penguins' season is over, but a handful of their players will be representing their respective home countries in the annual World Championship tournament. It is taking place in Finland and Latvia this year and starting up next week. Here's the list of players with Pens' connections. Team USA Despite talk from that Jake Guentzel he would don the red, white and blue in a hockey event for a first time, he changed his mind and cited an undisclosed minor injury will prevent...
PensBurgh
Photo by Bruce Bennett/ Louis Domingue was called into duty and became a cult hero of sorts overnight. One year ago today, the name Louis Domingue and the dish of spicy pork and broccoli became a part of Penguins playoff lore forever. It was the opening night of the Stanley Cup Playoffs for the Penguins, on the road in New York City to face the Rangers. The Pens were without the services of goaltender Tristan Jarry, who was battling injury, so the starting responsibilities fell to backup goaltender Casey DeSmith. It was wild opening game of the series, as the Penguins...
The Hockey Writers
In today's NHL rumors rundown, Boston Bruins' goaltender Linus Ullmark was apparently playing with a serious injury. Meanwhile, there were injuries the Minnesota Wild were dealing with as well. In…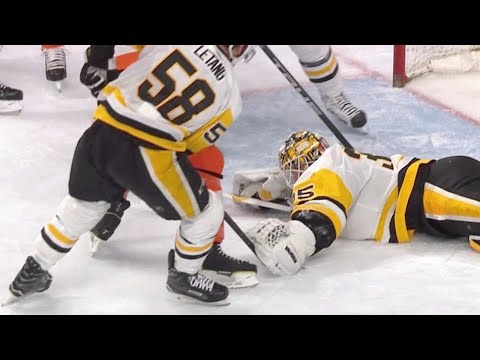 Penguins goalie Tristan Jarry left the game against the Philadelphia Flyers after hurting his wrist while stopping a shot.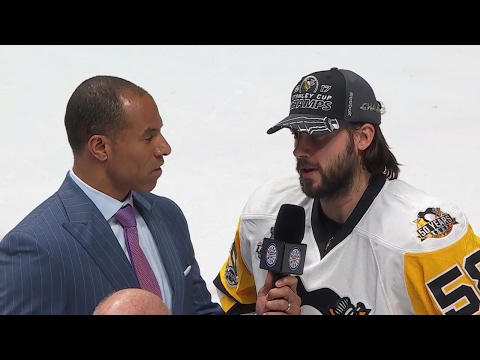 Kris Letang talked about how the Penguins battled through injuries to multiple star players, saying it comes down to caring about the other guys in the room.