6:51 AM EST, Sun December 17, 2017
Last updated Dec 14, 2017
Pittsburgh Steelers Injuries
Up to the minute news on Pittsburgh Steelers Injuries
Pittsburgh Tribune-Review
Wide receiver JuJu Smith-Schuster and center Maurkice Pouncey were added to the Steelers' injury report Thursday. Smith-Schuster was limited in practice with a hamstring injury. ...
Pittsburgh Tribune-Review
The Pro Bowl starter remains in a hospital and had spinal surgery. His backup isn't practicing because of a shoulder injury. A former teammate who ...
Pittsburgh Tribune-Review
In the wake of injuries to inside linebackers Ryan Shazier and Tyler Matakevich, the Steelers on Tuesday signed linebacker Sean Spence. Spence was the team's ...
Pittsburgh Tribune-Review
Injuries that sidelined two starting defensive backs for a game against a division leader could have crippled most NFL teams. That's especially true for one ...
Steelers QB Ben Roethlisberger discusses his team's loss to the Dolphins earlier in the season, if he would teach his style to a young QB and the injury he might feel 20 years from now.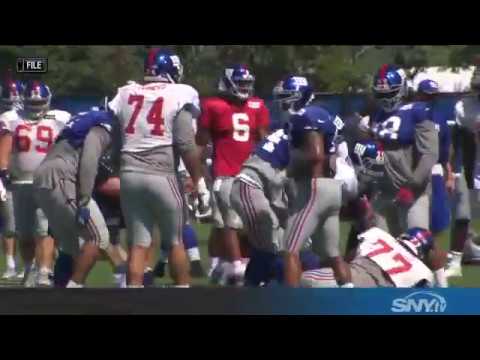 New York Giants players and coaches react to running back Shane Vereen returning to practice for the first time since his injury, as they prepare for the Pittsburgh Steelers.