9:22 AM EDT, Sun March 18, 2018
Last updated 19 hours ago
Pittsburgh Steelers Injuries
Up to the minute news on Pittsburgh Steelers Injuries
Behind the Steel Curtain
The Pittsburgh Steelers Australian punter was facing life without a visa until the team granted him an early contract extension to help him out. The Pittsburgh Steelers are an organization that looks out for their own. Whether it is in the public light, like they were in the handling of Ryan Shazier's tragic injury last season, or behind closed doors, they take care of their own. This fact was reiterated recently in a report from ESPN's Jeremy Fowler regarding team punter Jordan Berry. Berry, who is a native of Australia, was facing the expiration of his work visa before the team...
Cincy Jungle
If Burfict loses his appeal this would be devastating news for the Bengals. The Cincinnati Bengals have had an amazing week, so of course, something bad had to happen. It came Friday afternoon, just hours after the Bengals made a major splash signing free agent linebacker Preston Brown. But now, according to ESPN's Adam Schefter, current Bengals linebacker Vontaze Burfict is facing a four-game suspension for violating the league's PED policy. However, Schefer also reports that the issue may have been for medication prescribed to Burfict for his concussion suffered against the Steelers...
www.behindthesteelcurtain.com
A man the Steelers are keeping a close eye on addressed the main question surrounding his health, groin injuries, as he prepares for the NFL Draft. Talk to most Pittsburgh Steelers fans and they will give you a handful of players who they feel the team could be considering for their first round draft pick, and Alabama linebacker Rashaan Evans would be among those listed. The talented, and versatile, linebacker brings with him a tenacity which could help elevate the Pittsburgh defense from Day 1, and help ease the blow of life without Ryan Shazier. But there is one big question mark...
Pittsburgh Post-Gazette
INDIANAPOLIS – Kevin Colbert thinks there are several inside linebackers in the draft who could help the Steelers fill the void created by the injury to Ryan Shazier.
ClutchPoints
Pittsburgh Steelers linebacker Ryan Shazier has made tremendous progress since undergoing spinal surgery to repair the serious injury he suffered against the Cincinnati Bengals last season. He's out of the hospital and is already working his way toward walking on his own power in a relatively short span of time. But regardless of what happens […] The post Steelers GM Kevin Colbert confirms Ryan Shazier won't play in 2018 appeared first on ClutchPoints.
Houston Chronicle
Shazier has said he hopes to resume his career, but he's still not walking on his own after undergoing spinal stabilization surgery in December.
City of Champions
Pittsburgh Steelers general manager, Kevin Colbert, announced Ryan Shazier's status for the 2018 regular season on Wednesday morning. Since Pittsburgh Steelers linebacker, Ryan Shazier, went down with a severe spinal injury against the Cincinnati Bengals last December, we've all been wondering what that means for his football career. While that's definitely not the most important […] Pittsburgh Steelers: GM Colbert announces Ryan Shazier's status for 2018 - City of Champions - City of Champions - A site dedicated to covering Pittsburgh Sports
www.behindthesteelcurtain.com
Much has been made about the Le'Veon Bell contract situation. Should the Steelers commit a boat load of cash to a player who's off field problems & injuries raise questions. His talent and skill however trump the negatives and having him makes club better than without. Ever since the NFL and the players union agreed to player free agency, the league and its teams have both benefited and struggled with the concept of top players seeking higher pay. This has proven to be both a blessing, and a curse. The challenge, among many that present itself, is to try and find a balance of where ...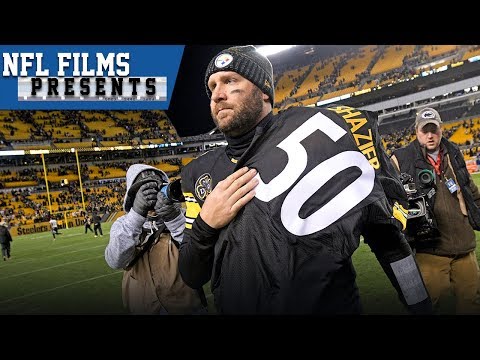 The Baltimore Ravens and Pittsburgh Steelers Week 14 Sunday Night game came a week after Steelers' linebacker Ryan Shazier suffered a devastating injury.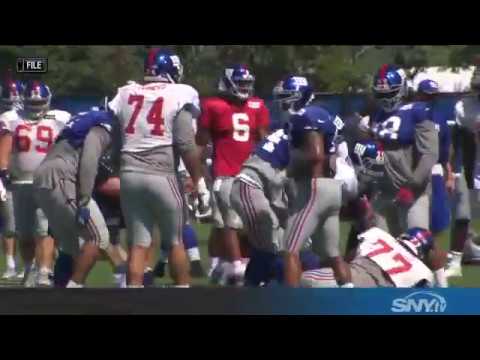 New York Giants players and coaches react to running back Shane Vereen returning to practice for the first time since his injury, as they prepare for the Pittsburgh Steelers.