1:21 PM EDT, Sun March 29, 2015
Last updated Mar 26, 2015
Shane Victorino Trade Rumors
Up to the minute news and rumors on Shane Victorino's trade
Full Count | WEEI
FORT MYERS, Fla. — Over the past few days much has been made of Shane Victorino and Cole Hamels, with the Red Sox potentially giving up prospects (most notably Mookie Betts and Blake Swihart) to get a number one starter. Victorino has taken exception to the matter and spoke to WEEI.com's Rob Bradford Thursday morning […]
NESN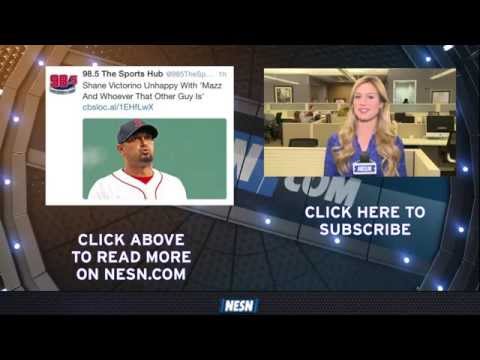 NESN.com's Ashley Allen talks about Red Sox outfielder Shane Victorino firing back at 98.5 the Sports Hub.
Boston Red Sox Blog | ESPN Boston
FORT MYERS, Fla. -- Boston Red Sox outfielder Shane Victorino on Thursday lashed out at two Boston sports radio talk-show hosts for accusing him of lobbying the team to trade outfielder Mookie Betts. "The reason I paid attention so much to this is that this was a situation that got taken out of proportion and made it like I was trying to call my teammates out or I'm trying to get a guy shipped out," Victorino said of comments made by hosts Michael Felger and Tony Massarotti on their radio show on 98.
NESN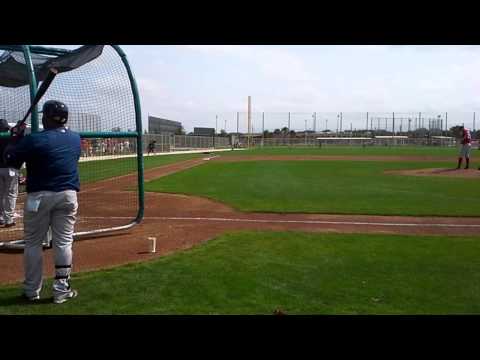 Justin Masterson faces Pablo Sandoval and Shane Victorino during live batting practice at Red Sox spring training.