11:04 PM EST, Tue January 23, 2018
Last updated Jan 7, 2018
Tampa Bay Lightning Injuries
Up to the minute news on Tampa Bay Lightning Injuries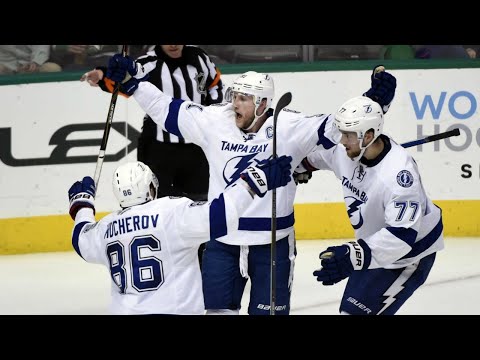 Tampa Bay Lightning coach Jon Cooper joined Tim and Sid to talk about the team's reaction to Victor Hedman's injury, Steven Stamkos overcoming tough injury past and Nikita Kucherov's impressive work ethic.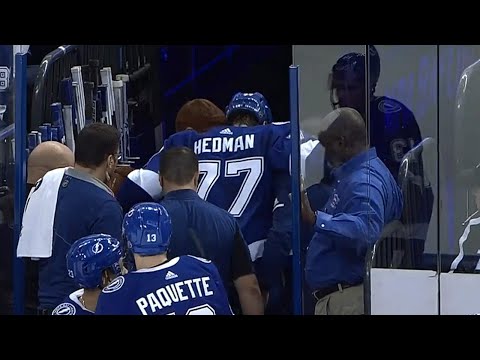 Tampa Bay Lightning defencemen Victor Hedman would be slow to leave the ice after taking a hit along the boards.
FOX Sports
Dan Girardi scored and assisted on a goal in the first before blocking a shot above the shoulders and leaving the Lightning's 5-2 win over Detroit.
FOX Sports
Tampa Bay Lightning coach Jon Cooper discusses the injury to Dan Girardi -- saying it was "one of the scariest things I've ever seen in hockey" -- and the win over the Red Wings on Sunday.
FOX Sports
Tampa Bay Lightning defenseman Slater Koekkoek stops by Florida Hospital Tampa to deliver presents to pediatric patients.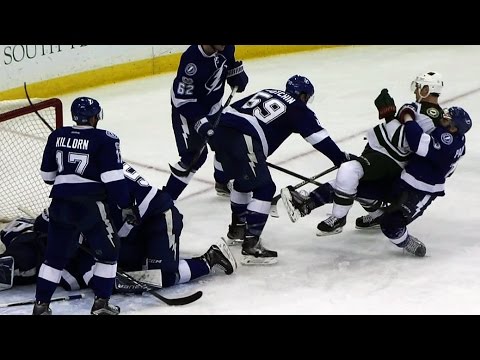 Watch as Cedric Paquette lands awkwardly and is the third member of the Tampa Bay Lightning to leave the game with an injury against the Minnesota Wild.