9:44 AM EDT, Thu July 19, 2018
Last updated Jul 17, 2018
Tennessee Titans Injuries
Up to the minute news on Tennessee Titans Injuries
Big Blue View
He is with the Giants now, but probably won't stay without an injury to someone else Case Keenum has gone from undrafted free agent to a guy who this offseason signed a huge contract with the Denver Broncos to be their franchise quarterback. Keenum is the exception. Alex Tanney is the rule when it comes to undrafted quarterbacks. After starring at Monmouth, he joined the Kansas City Chiefs in 2012. He now counts the Chiefs, Dallas Cowboys, Cleveland Browns, Tampa Bay Buccaneers, Tennessee Titans (twice), Buffalo Bills, Indianapolis Colts and now the New York Giants among his NFL stops. In...
Houston Chronicle
DeMarco Murray is retiring from the NFL. The 2014 Offensive Player of the Year made the announcement on ESPN on Friday, four months after being released by the Tennessee Titans. Murray, 30, lost his job to Derrick Henry last season and was due to make $6.25 million in 2018 when the Titans let him go. He ran for 659 yards and six touchdowns last season, dealt with a knee injury late in the year, and missed the Titans' final regular-season game and two playoff contests. "I think you just wake up," Murray said. "I've always heard the saying when you know, you know, and one day that day will...
SportsDay
Editor's note: Former Cowboys running back DeMarco Murray, who also played for the Philadelphia Eagles and Tennessee Titans, announced his retirement Friday after seven NFL seasons.Philadelphia Daily News columnist Marcus Hayes had a lot of not so nice things to say about former Cowboys running back DeMarco Murray's tenure in Philadephia.In a recent column, Hayes recalled the low moments from a "bizarre" year that Murray spent as an Eagle. "Upon arrival in Philadelphia, with $21 million in guaranteed money and nothing left to prove, Murray suddenly developed a nagging hamstring injury that...
Gang Green Nation
Good morning, Gang Green Gangsters! Here are your daily New York Jets links for this Friday... New York Post – The stats don't tell the real story for Jets corner fighting for job. The Jet Press – NFL Mocks picks the greatest villain in Jets history. Jets Wire – Back from injury: Jets S Doug Middleton is ready to contribute. Athlon Sports – New York Jets 2018 Team Preview and Prediction. Jets Wire – Offset language delaying contracts for top-10 picks. NFL Trade Rumors – AFC Notes: Jets, Patriots, Titans. Enjoy your Friday!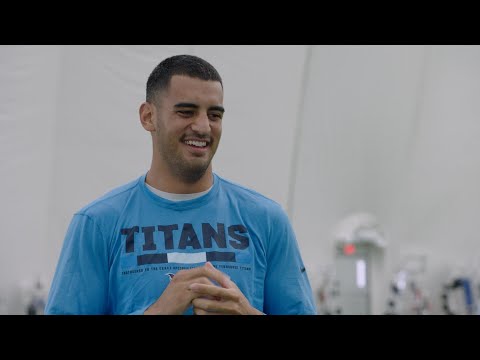 Titans QB Marcus Mariota talks about the importance of building relationships with his teammates, finding his leadership style, bouncing back from injury and playing for Hawaii.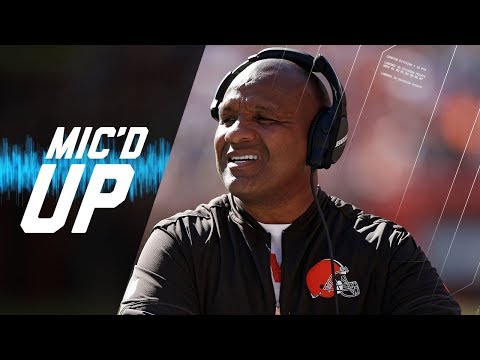 Listen to Cleveland Browns head coach, Hue Jackson, mic'd up against the Tennessee Titans during Week 7.